WASHINGTON, DC — Preoperative ultrasound imaging of thyroid nodules of concern for malignancy at diagnostic imaging centers around the United States rarely includes lateral neck imaging, according to research presented here at the 2018 Annual Meeting of the American Thyroid Association (ATA).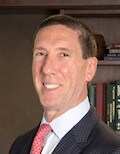 This comes despite the accepted gold standard of the comprehensive evaluation of suspicious nodules to include the lateral neck, as well as the thyroid, as critical components of any such ultrasound, reported Gary L. Clayman, MD, of the Clayman Thyroid Surgery Center, Thyroid and Parathyroid Institute of Tampa General Hospital, Florida.
"This is clearly a glaring problem that is leading to incomplete surgeries, incomplete evaluation, persistent disease, and patient morbidity," Clayman told Medscape Medical News.
The situation represents a "national epidemic" that needs to be addressed by the collective medical organizations involved in thyroid medicine, he added.
"This is a call to arms to bring about change through national diagnostic imaging organizations."
Asked for comment, Gregory W. Randolph, MD, professor of otolaryngology, Harvard Medical School, in Boston, Massachusetts, noted that not long ago, ultrasound of just the thyroid was the standard.
"It used to be that 20 years ago you would just get a thyroid ultrasound, but then it became clear that a lot of people with papillary thyroid cancer had lymph node involvement and we now know that about a third of patients who have a biopsy-proven thyroid nodule also wind up having lymph node involvement in one or more areas of the neck," Randolph, who is the Claire & John Bertucci Endowed Chair in Thyroid Surgical Oncology, told Medscape Medical News.
"So, knowing the importance of the lateral neck, I will get very meticulous neck ultrasounds," he said. "I will even get CT scans of the neck and look at those. But not every center moves along at the same rate, and this paper is helpful in showing that."
Thyroid Nodules and Cancers Diagnosed by Wide Variety of Specialists
Thyroid nodules and cancers are commonly diagnosed by wide-ranging practitioners, often including those outside of the fields of endocrinology, and even endocrinologists often do not perform their own ultrasound evaluations, resulting in varying levels of skill in the evaluations.
Meanwhile, with thyroid cancers commonly involving one or more areas including the lateral neck or lymph nodes, preoperative ultrasound imaging is only considered to be comprehensive if those areas are included — skipping them can and often does result in the need for additional surgery.
To determine how often the comprehensive evaluations of the neck are conducted in thyroid evaluations, Clayman and colleagues identified 217 patients who had been referred to their center in 2017 for management of primary thyroid malignancy and whose preoperative ultrasounds were obtained prior to the patients receiving definitive high-resolution ultrasound at their center.
Of the patients, 66 were men and 151 were women. They were a median age of 41 years (range 14 to 87).
The information the researchers received about the patients, which included ultrasound, histopathologic details, and cancer staging, showed that only four — just 2% — of the ultrasound studies obtained prior to referral included analysis of any lateral neck lymph nodes.
Among the patients, 101 (46%) were diagnosed with smaller nodules (T1), 39 (18%) were T2, and 77 (35%) were T3 or T4 malignancies.
Further comprehensive evaluation of the nodules with the center's own high-resolution preoperative ultrasound identified 39 lateral neck metastases (18%), central compartment lymph node disease in 60 (28%) patients, and contralateral second primary thyroid disease in four (2%) patients, which had not been previously detected.
"None of those that we found were in the ultrasounds that we'd received," Clayman said.
"These patients would have had the wrong surgical procedures. They very well could have had a lobectomy, for instance, without even addressing the central compartment lymph nodes."
Action by National Organizations Urged
A big part of the problem is that many community ultrasound centers — which are tasked with a wide variety of ultrasounds ranging from the breast to liver to abdominal — are not adequately set up for comprehensive thyroid ultrasounds, Clayman explained.
"You need the right machine, you need the right transducers, you need to have the equipment calibrated to image the thyroid, and you need an experienced technician and experienced diagnostician," he said.
"If any of those are poor quality, it makes the entire process poor quality."
Meanwhile, current procedural terminology (CPT) codes used in reimbursement for thyroid ultrasound only indicate ultrasound of the thyroid, and not a comprehensive evaluation including the neck, adding to the common omission, Clayman noted.
To improve awareness and uniformity in thyroid nodule imaging, Clayman is calling on medical organizations to take action.
"We propose that the ATA and American Academy of Clinical Endocrinology jointly address the American College of Radiology, American Society of Neuroradiology, and American Society of Radiology to evolve structured guidelines for clearly establishing the need for comprehensive cervical ultrasound evaluation in the analysis of the thyroid gland," he urged.
"Ultrasound analysis of the thyroid must only be considered an inadequate analysis, and CPT codes for such should be eliminated through appropriate legal and organizational pursuits."
Comprehensive Imaging Standard at Top Centers — Not Elsewhere
Mabel Ryder, MD, of the Mayo Clinic, Rochester, Minnesota, agrees with both Clayman and Randolph, describing a recent case that perfectly underscores the potential consequences of inadequate ultrasound imaging.
"I just had a patient come in for a second opinion after surgery for thyroid cancer, and it was discovered that she did indeed have suspicious lymph nodes in the lateral neck," Ryder, who is cochair of the ATA meeting program committee, told Medscape Medical News.
"The patient had to unfortunately undergo a subsequent surgery to remove the disease from the lateral neck, so this is a common problem in the field."
Ryder said for that reason, the Mayo Clinic requires lateral neck ultrasound in the referral of thyroid cancer patients.
"We require everyone referred to Mayo to have comprehensive neck ultrasound before they see us if there is a question about thyroid cancer because of the common lymph node involvement in this disease."
"But the challenge is that most people aren't coming to us at the Mayo Clinic," she said.
"There are far more surgeries being done in the community outside of medical centers, so it's important to try to help practices understand that it's best practice for the patient to have lymph node ultrasound preoperatively."
2018 Annual Meeting of the American Thyroid Association. October 5, 2018; Washington, DC. Abstract 19.
For more diabetes and endocrinology news, follow us on Twitter and on Facebook.
Medscape Medical News © 2018 WebMD, LLC

Send comments and news tips to news@medscape.net.
Cite this: Inadequate Thyroid Ultrasound a 'National Epidemic' in US - Medscape - Oct 09, 2018.