SAN ANTONIO — New combinations of known and experimental drugs will be explored at the American College of Chest Physicians Annual Meeting as the pharmaceutical search for better control of asthma and chronic obstructive pulmonary disease (COPD) continues.
The combination of montelukast plus levocetirizine for the treatment of asthma control in patients with concomitant allergic rhinitis will be examined. And a triple combination of several dual anti-COPD drugs designed to reduce exacerbations in patients with symptomatic COPD will be assessed.
Aclidinium bromide, a long-acting muscarinic antagonist will be evaluated in a study of patients with moderate to very severe COPD, regardless of baseline risk for cardiovascular disease, by Canadian investigators.
Other research will look at whether a disruption in a refill of a patient's regular combination inhaled corticosteroid has an effect on symptoms, exacerbations, or rates of hospitalization.
Approaches to the effective harvesting of hard-to-get lung tissue for the diagnosis of lung disease will also feature prominently at the meeting.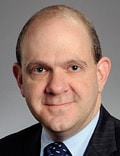 The standard biopsy of peripheral pulmonary lesions, especially small nodules, can be a challenge because tissue yields are not always sufficient, said David Schulman, MD, from the Emory University School of Medicine in Atlanta, who is editor in chief of CHEST Physician and chair of the 2018 program.
Results from cadaveric models — in which simulated tumor targets were injected and then located with the help of a robotic endoscopic system, and the lesions were then biopsied — will be presented by researchers from the Washington University School of Medicine in St. Louis, during a late-breaking session.
Another presentation will describe a transbronchial lung biopsy in which cryobiopsy is used to sample lung parenchyma. During the procedure, operators use a flexible cryoprobe to rapidly freeze an area of the peripheral lung.
Cryotherapy might also facilitate the sampling of lesions positioned along the airway because flat lesions are hard to sample with traditional biopsy, Schulman added.
Results from a more low-tech study that assessed just how well physician assistants interpret left ventricular function with focused cardiac ultrasound will be presented by researchers from Atlanta. It would be a genuine time-saver if physicians, who would otherwise be in charge of assessing left ventricular function, could be relieved of this task.
The ability of internal medicine residents to evaluate patients for deep vein thrombosis using compression ultrasonography, an established assessment method, at the bedside will also be presented. The results were compared with those from formal technician-performed and radiologist-interpreted deep vein thrombosis studies.
But science is not the only thing on offer at the meeting, Schulman told Medscape Medical News.
Burnout, which is particularly prevalent among professionals who practice critical care medicine, will be addressed during a 2-hour session.
And there will be a session on implicit bias.
We are not always aware of it and we certainly are not always proud of it, but we are going to spend a few hours learning how to recognize implicit bias.
"We are not always aware of it and we certainly are not always proud of it, but we are going to spend a few hours learning how to recognize implicit bias in yourself and then, once you recognize it, learning how to compensate for it," Schulman explained.
The meeting's message — learn by doing — means there will be ample opportunities for delegates to engage, often physically, with the subject at hand.
"It is so much easier to learn things when you engage with the material," said Schulman. And at this year's meeting, we have "made a concerted effort to do this more than ever before."
For example, at the CHEST simulation center, delegates can hone a range of practical skills, from airway management to the use of ultrasound.
And then there are the fun bits of the program — the games, the challenges, the peer competitions — all designed to present a painless, sort of "spoonful-of-sugar" approach to learning and refining practical and academic skills, Schulman told Medscape Medical News.
For example, in the game of Nodal Nemesis, participants will manipulate a drone to identify a specific spot on an image of a lung projected onto the floor.
And the CHEST Challenge, which is a long-standing feature of the meeting, involves the top three teams from pulmonary and critical care fellowship programs who are flown into the meeting and compete in a live Jeopardy-type competition in exchange for cash and prizes.
"It's a fun way of testing what you know and what your skillset is," Schulman explained.
Schulman has disclosed no relevant financial relationships.
Follow Medscape on Twitter @Medscape
Medscape Medical News © 2018

Cite this: New Drug Combinations for Asthma, COPD at CHEST 2018 - Medscape - Oct 01, 2018.