Poor-quality sleep, prescribing in an extended manner, and white race are key factors that predict conversion to long-term benzodiazepine use in the elderly, a practice that is strongly tied to poor outcomes, including death.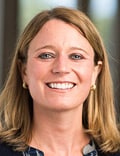 The results highlight the need to "start with the end in mind" when prescribing a benzodiazepine, author Lauren B. Gerlach, DO, a geriatric psychiatrist and assistant professor in the Department of Psychiatry and the Program for Positive Aging, University of Michigan, Ann Arbor, told Medscape Medical News.
This means "beginning with a short-duration prescription and engaging patients in discussions of when to reevaluate their symptoms and begin tapering the patient off," she said.
Gerlach said more work is needed to improve access to effective nonpharmacologic treatments, such as cognitive-behavioral therapy, as well as to provide access to education regarding such treatments.
The study was published online September 10 in JAMA Internal Medicine.
A Common Practice
Treatment guidelines recommend that if benzodiazepines are to be used at all, they should be used on a short-term basis. However, research suggests that up to one third of use is long term and that use is most common among older adults.
The investigators point out that the factors that predict extended benzodiazepine use are poorly understood.
To identify these risk factors, the researchers used data from the Supporting Seniors Receiving Treatment and Intervention (SUSTAIN) program, which provides a supplement to a Pennsylvania medication coverage program for low-income older adults.
Program services included detailed interviews to screen for mental health problems, such as anxiety, depression, and sleep problems, as well as pain, and analysis of prescription records and other clinical data.
The investigators examined how many older adults who received a new benzodiazepine prescription from a nonpsychiatric provider went on to long-term use of the medication. They also evaluated patient and clinical characteristics that predicted long-term use.
Long-term use was defined as a medication possession ratio (MPR) greater than 30% in the year following the initial prescription. Gerlach explained that the MPR was calculated by dividing the number of days of medication supplied by 365 days.
The study included 576 older adults (mean age, 78.4 years).
The analysis showed that 1 year after the index prescription, 26.4% of patients met the criteria for long-term use. They were prescribed benzodiazepines for a mean of 232.7 days.
Although treatment guidelines recommend only short-term prescribing, "these long-term patients were prescribed nearly 8 months' worth of medication after their initial prescription," said Gerlach.
In adjusted analyses, white race (odds ratio [OR], 4.19; 95% confidence interval [CI] 1.51 - 11.59; P = .006), days supplied in the index prescription (OR, 1.94; 95% CI, 1.52 - 2.47; P < .001), and poor sleep quality (OR for very, very bad vs very good, 4.05; 95% CI, 1.44 - 11.43; P = .008) were factors associated with increased long-term benzodiazepine use.
"Cause for Concern"
It's a "cause for concern" that nonclinical factors are associated with benzodiazepine prescribing, said Gerlach.
"The decision to prescribe and then continue a benzodiazepine — or any other medical treatment — should be driven by a clinical need," she said.
Gerlach said it was "particularly striking" that for every 10 additional days of medication prescribed, "a patient's risk of long-term use nearly doubled over the next year."
This finding "suggests that providers should pause and think more cautiously when providing a new prescription for benzodiazepines, such as considering a 14-day supply rather than a 30-day supply of medication," said Gerlach.
Also concerning was the average age of the study participants when they first received a benzodiazepine prescription (78 years), because national guidelines say these drugs "should rarely be given to adults over age 65," she said.
Of the clinical measures the researchers evaluated, which included depression, anxiety, sleep, and pain, only poor sleep was associated with the likelihood of continued benzodiazepine use.
"This is despite the fact that benzodiazepines are not recommended for long-term use as sleep aids, and may even worsen sleep outcomes the longer they're used," said Gerlach.
Because nonpsychiatric clinicians increasingly prescribe psychotropic drugs to older adults, the authors write that it is "critical" to improve access to and education about nonpharmacologic treatments.
The authors note that the study did not account for as-needed medication use, which may have had an effect on the calculation of long-term use. As well, the analysis was limited to low-income older adults from Pennsylvania, which may limit generalizability.
The authors also point out that definitions of long-term benzodiazepine use vary and that it is possible that a different definition of long-term use might have yielded different results. However, the investigators used three alternative definitions, with no significant variation in the findings.
Important Message
Commenting on the article for Medscape Medical News, Peter Yellowlees, MD, professor of psychiatry and vice chair for faculty development, Department of Psychiatry, University of California, Davis, said he was somewhat surprised that not more patients converted to long-term benzodiazepine prescriptions and that whites and not minority groups were more likely to be prescribed these drugs long term.
He said the "single most important message" from the study is that patients should know from the beginning that their benzodiazepine prescription will be short term.
In his own practice, Yellowlees said he "very seldom" prescribes benzodiazepines and "is much more likely" to taper patients off these drugs.
He aims to have patients to take these addictive medicines only three or four times a week — not every day — to avoid "getting hooked on them" and to taper patients off the drugs "extremely slowly" — over 3 to 6 months.
"Most people try to taper patients off in a matter of maybe 2 or 3 weeks; they will go, say, from 10 mg one week, to 5 mg the next, to whatever the next, and honestly, that's just too hard for many patients," he said.
The problem is that such a slow tapering approach can be time consuming, and primary care practitioners may have only a 15-minute consult per patient.
Benzodiazepines have been linked to falls and cognitive impairment, said Yellowlees.
"The effects can mimic early dementia. People get confused, and that leads to falling down and not being able to manage at home, with patients then having to go into a nursing home," he said.
There are also risks of taking these drugs and then driving, said Yellowlees.
In lieu of benzodiazepines, he often uses cognitive-behavioral therapy for patients who have problems sleeping or who have anxiety.
The study was funded by the Pharmaceutical Assistance Contract for the Elderly of the Commonwealth of Pennsylvania. Dr Gerlach and Dr Yellowless have disclosed no relevant financial relationships.
JAMA Intern Med. Published online September 10, 2018. Abstract
For more Medscape Psychiatry news, join us on Facebook and Twitter.
Medscape Medical News © 2018

Cite this: Factors Predicting Long-term Benzodiazepine Use Identified - Medscape - Sep 10, 2018.