UPDATED September 10, 2018 // Metabolic signatures in the blood of some children with autism spectrum disorder (ASD) may lead to earlier diagnosis and perhaps targeted dietary therapy, new research suggests.
Metabolic signatures in the blood of some children with autism spectrum disorder (ASD) may lead to earlier diagnosis and perhaps targeted dietary therapy, new research suggests.
Investigators found that dysregulation of amino acid metabolism can be used to detect about 17% of children with ASD.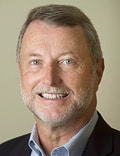 There are currently no reliable diagnostic biomarkers for ASD. On the basis of prior evidence that dysregulation of branched-chain amino acids may contribute to ASD, the researchers tested whether dysregulation of amino acids was a pervasive phenomenon in individuals with ASD.
"Our paper indicates that that seems to be the case," senior author David G. Amaral, PhD, director of research at the University of California, Davis, MIND Institute in Sacramento, told Medscape Medical News.
The study was published online September 6 in Biological Psychiatry.
Available by Year's End?
The researchers compared plasma metabolites from 516 children with ASD with those from 164 age-matched, typically developing children recruited into the Children's Autism Metabolome Project, a large-scale effort to define autism biomarkers on the basis of metabolomic analyses of blood samples from young children.
From these results, the researchers were able to stratify children with ASD into subpopulations on the basis of shared metabolic signatures. Imbalances in glutamine, glycine, and ornithine, along with low levels of branched-chain amino acids (leucine, isoleucine, and valine), allowed identification of three ASD-associated amino acid dysregulation metabotypes (AADM).
The combination of these three AADMs were present in 16.7% of the children with ASD and were detectable with a specificity of 96.3% and a positive predictive value of 93.5%.
"Efforts are being made to have an initial test out by the end of the year," Amaral told Medscape Medical News.
He said it is unlikely that a single biomarker will detect all cases of autism. "We are currently looking at other metabolites that distinguish other subsets of children with autism. The goal would be to have a collection of diagnostic panels that would identify a much large sample of children at risk for autism," said Amaral.
"A reliable set of biological markers to detect increased risk for autism would improve accurate identification and reduce the impact on people with the condition. The metabolomics approach in this paper reflects a rational approach not only to detection but also to developing targeted treatments," Thomas Frazier, PhD, chief scientific officer of Autism Speaks, who was not involved in the study, said in a news release.
The authors note that BCAA supplementation or high-protein diet has been used in mouse models and in people with branched-chain ketoacid dehydrogenase kinase deficiency to reduce ASD symptoms and improve cognitive function.
"Defining a group of AADM positive children may enable stratification of the autistic population as a precursor to targeted intervention through dietary supplementation or specialized diet," they write.
Key Questions Remain
Commenting on the research for Medscape Medical News, Victoria Chen, MD, developmental-behavioral pediatrician, Cohen Children's Medical Center, New Hyde Park, New York, noted that the discovery of AADM as a biological marker for ASD is a "novel finding and could improve the early identification of children with ASD."
However, she said, it is important to note that this biomarker only identified 16.7% of children with ASD in the sample, "so it is far from replacing any screening evaluation for children with ASD. Current screening standards dictate that a test be able to identify at least 70% to 80% of children screened," said Chen.
"Yet with a positive predictive value of 93.5%, it could be a useful tool in confirming a diagnosis of ASD, which may be helpful for families who seek multiple evaluations for diagnostic clarity," said Chen.
"Like many novel discoveries," she added, "many questions remain: What are the characteristics of children with ASD that have positive findings on AADM? Could this be the first step in better understanding the biological mechanism of prevalent problems that children with ASD face (like picky eating or sensory problems)?
"This study opens up many other avenues for research exploration that could significantly impact not only the diagnosis of ASD but also a better understanding of what causes the cognitive or behavioral problems associated with ASD," said Chen.
Frazier agrees that additional study is needed. "The study is rigorous, and the authors are appropriately cautious in interpreting the results. Additional work needs to be done before these results should be considered for clinical use," he told Medscape Medical News.
"The main points are replication in a separate clinical sample, and inclusion of a developmental disability without an autism control group. At present, by comparing those with autism spectrum disorder to typical children, it is not clear that the panel is specifically related to autism or developmental problems more generally," said Frazier.
The study was supported by the National Institutes of Health, the Nancy Lurie Marks Family Foundation, and the Robert E. and Donna Landreth Family Fund. Dr Amaral receives research funding from Stemina, is on the scientific advisory boards of Stemina Biomarker Discovery, Inc, and Axial Therapeutics, and serves as editor-in-chief of Autism Research. Dr Chen has disclosed no relevant financial relationships.
Biol Psychiatry. Published online September 6, 2018. Full text
For more Medscape Psychiatry news, join us on Facebook and Twitter.
Medscape Medical News © 2018

Cite this: Autism Blood Test on the Horizon - Medscape - Sep 06, 2018.