Republished with permission from Pamela Wible, MD.
Yet Another Physician Suicide
He was the go-to sports guy in Washington, DC. A masterful surgeon with countless academic publications, he trained orthopedic surgeons across the world and was the top physician for professional sports teams and Olympians.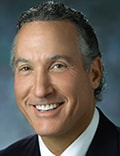 Dr Benjamin Shaffer had it all.

Yet Ben was more than a stellar surgeon. He was a kind, sweet, brilliant, and sensitive soul who could relate to anyone—from inner-city children to Supreme Court justices. He was gorgeous and magnetic with a sense of humor and a zest for life that was contagious. Most of all, he loved helping people. Patients came to him in pain and left his office laughing. They called him "Dr Smiles."
Ben was at the top of his game when he ended his life. So why did he die?
Underneath his irresistible smile, Ben hid a lifetime of anxiety amid his professional achievements. He had recently been weaned off of anxiolytics and was suffering from rebound anxiety and insomnia—sleeping just a few hours per night and trying to operate and treat patients each day. Then his psychiatrist retired and passed him on to a new one.
Eight days before he died, his psychiatrist prescribed two new drugs that worsened his insomnia, increased his anxiety, and led to paranoia. He was told that he would need medication for the rest of his life. Devastated, Ben feared that he would never have a normal life. He told his sister it was "game over."
Ben admitted that he was suicidal, with a plan, though he told his psychiatrist that he wouldn't act on it. Ben knew he should check himself into a hospital but was panicked. He was terrified that he would lose his patients, his practice, his marriage, and that everyone in DC—team owners, players, patients, colleagues—would find out about his mental illness and he would be shunned.
The night before he died, Ben requested the remainder of the week off to rest. His colleagues were supportive, yet he was ashamed. He slept that night but awoke wiped out on May 20, 2015. After driving his son to school, he came home and hanged himself on a bookcase. He left no note. He left behind his wife and two children.
Medscape Family Medicine © 2018 WebMD, LLC

Reprinted with permission from Pamela Wible MD
Any views expressed above are the author's own and do not necessarily reflect the views of WebMD or Medscape.
Cite this: Why 'Happy' Doctors Die by Suicide - Medscape - Sep 05, 2018.