Elevated levels of a dichlorodiphenyltrichloroethane (DDT) metabolite in pregnant women provide the first biomarker evidence that the banned insecticide is implicated in autism in children, new research shows.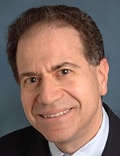 "This study provides the first evidence, using a marker of an insecticide in the blood, that a pregnant mother's exposure to this organic pollutant is related to an increased risk of autism in her offspring. Previous studies were based, for example, on proximity to sites that were contaminated with these pollutants," lead investigator Alan S. Brown, MD, MPH, professor of epidemiology at Columbia University's Mailman School of Public Health and of psychiatry at Columbia University Medical Center in New York City, told Medscape Medical News.
"The study," he said, "offers potential implications for understanding a pathway regarding how autism might develop from a prenatal exposure and could have policy implications for public health regarding testing for, and minimizing exposure to, environmental pollutants."
The study was published online August 16 in the American Journal of Psychiatry.
Autism Trigger?
DDT and other organic pollutants were widely banned in many countries decades ago, but they persist in the food chain, leading to continuous exposure among populations. The chemicals transfer across the placenta, resulting in potential prenatal exposure.
Using the Finnish Prenatal Study of Autism, a national birth cohort study, the researchers identified 778 children with autism born between 1987 and 2005 and a matched control group. Maternal serum specimens from early pregnancy were assayed for levels DDE (p,p'-dichlorodiphenyl dichloroethylene), a breakdown product of DDT.
The odds of autism were nearly one third higher among offspring of mother's with DDE levels that were in the highest 75th percentile, after adjusting for maternal age, parity, and history of psychiatric disorders (odds ratio [OR], 1.32; 95% confidence interval [CI], 1.02 - 1.71; P = .03).
The odds of autism with intellectual disability were increased by greater than twofold with maternal DDE levels higher than this threshold (OR, 2.21; 95% CI, 1.32 - 3.69; P = .002). There was no association between total maternal levels of polychlorinated biphenyls (PCBs) and autism.
Along with genetic and other environmental factors, our findings suggest that prenatal exposure to the DDT toxin may be a trigger for autism.
These findings "provide the first biomarker-based evidence that maternal exposure to insecticides is associated with autism among offspring," the investigators write.
"We think of these chemicals in the past tense, relegated to a long-gone era of dangerous twentieth-century toxins. Unfortunately, they are still present in the environment and are in our blood and tissues. In pregnant women, they are passed along to the developing fetus. Along with genetic and other environmental factors, our findings suggest that prenatal exposure to the DDT toxin may be a trigger for autism," Brown said in a news release.
Important Study, Concerning Findings
Commenting on the findings for Medscape Medical News, Benjamin Yerys, PhD, of the Department of Child and Adolescent Psychiatry and Behavioral Sciences and the Center for Autism Research, Children's Hospital of Philadelphia, said this study is important because it addresses the question of whether a specific insecticide chemical increases the risk that a child will have autism.
In addition, he said the study was meticulous.
"The investigators measured the chemical directly from blood given by mothers when they were pregnant, and they controlled for other risk factors that increase risk for autism, including parents' age and their own history of having a psychiatric illness. This has never been done before at such a large scale (~1500 people)," said Yerys.
"The findings raise concern that specific chemicals that were used in insecticides over 30 years ago may still exist in our food chain today and they may add risk for a child to develop autism," said Yerys.
He noted that other studies using slightly different methods to measure the insecticide exposure in mothers and smaller samples have had different results.
"These mixed findings suggest we still have much to learn about how the insecticide exposure is adding risk, and if it adds risk for all people or only some people. We also do not have a great understanding of what mothers can do to reduce or prevent the risk that is added from insecticide exposure. Therefore, it is too early to make recommendations about how to change prenatal care or screening," said Yerys.
"We do not know if a mother must have a specific genetic or biological makeup that makes her body more susceptible or resilient to the insecticide toxin. So this insecticide toxin may add risk for a specific set of women but not others," he added.
The study was supported by the National Institute of Environmental Health Sciences. The authors and Dr Yerys have disclosed no relevant financial relationships.
Am J Psychiatry. Published online August 16, 2018. Abstract
For more Medscape Psychiatry news, join us on Facebook and Twitter.
Cite this: First Biomarker Evidence Autism Is Linked to DDT - Medscape - Aug 16, 2018.