Shifts in gut bacteriophages, viruses that infect and replicate within bacteria, are implicated in the pathogenesis of Parkinson's disease (PD), new research suggests.
"Most likely, bacteriophages are previously overlooked triggers for the development of Parkinson disease in some patient populations," lead author George Tetz, MD, PhD, head of R&D at the Human Microbiology Institute, a not-for-profit scientific research organization in New York City, and of the Tetz Laboratories, told Medscape Medical News.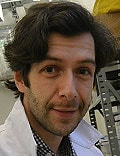 Although the results need to be confirmed, they open the door for discussing bacteriophages as a novel therapeutic target and diagnostic tool for patients with PD, said Tetz.
The study was published online July 17 in Scientific Reports.
Incidence Rising
The incidence of PD is on the rise in the Western world, with a higher prevalence among white men.
PD symptoms of tremors and motor symptoms are mainly related to depletion of dopamine in the striatum. The hallmark pathological signs of PD are Lewy bodies, which have a main component of α-synuclein protein.
While genetic risk factors contribute to PD, about 90% of PD cases are attributed to environmental factors. Up to 75% of patients have gastrointestinal (GI) abnormalities that can precede motor symptoms by many years.
Given the influence of gut bacteria on human health and the early involvement of GI microbiota in PD, the concept that the microbiota-gut-brain axis plays a role in PD has recently emerged.
The human GI tract houses bacteria, archaea, fungi, and viruses, including bacteriophages, which outnumber other viral and bacterial species.
How bacteriophages negatively affect health has recently gained scientific interest.
"These bacterial viruses can lead to the death of bacterial populations," said Tetz.
He and his team previously showed that bacteriophage administration can cause shifts in mammalian microbiota, leading to increased intestinal permeability and triggering chronic inflammation.
Gut bacteria may be implicated in PD through several pathways. One such pathway outlined by the authors involves the enteric nervous system (ENS), which that is in constant direct communication with the brain through the vagus nerve.
Vagus Nerve a Disease Pathway?
According to the model of gut-originating, inflammation-driven PD pathogenesis, PD starts in the ENS and spreads through the vagus nerve to the central nervous system.
This concept is confirmed by the presence of α-synuclein aggregates in myenteric neurons of the ENS before the onset of PD motor symptoms, the authors note.
An unrelated 2016 study, reported by Medscape Medical News, showed that truncal vagotomy, or removal of the vagus nerve, was associated with a reduced risk for PD.
The authors of that study concluded that this finding suggests Parkinson's pathology may ascend from the gut to the brain via the vagus nerve.
In the new study, Tetz and colleagues note that changes in the composition of gut microbiota may cause alterations in the intestinal barrier function and permeability, affecting both the immune system and the ENS.
The new analysis was based on another study that included 31 patients, mean age about 65 years, with early-stage PD and 28 sex- and age-matched people without PD.
The patients with PD had not yet been treated with L-dopa. This, said Tetz, is very important.
"It's well-known that the administration of dopamine in Parkinson's disease patients leads to a significant shift of the microbiome."
Patients with chronic and inflammatory GI diseases and those using laxatives, immune suppressants, or antibiotics in the past 3 months were excluded from the study.
To analyze the study participants' fecal samples, researchers used metagenomics analysis and a unique algorithm developed by the authors to quantify bacterial and phage content. They also examined the phage/bacteria ratio.
Environmental Origin?
Under normal circumstances, this ratio is 1, which means one bacterium has one bacteriophage inserted in its genome, said Tetz.
"Alterations of this ratio represent an increase of bacteriophages, and as a result, lead to a decrease of bacterial populations that are killed by these bacteriophages."
The investigators found a significant between-group difference in the phage/bacterial ratio for Lactococcus (lactic acid bacteria). There was more than a 10-fold decrease in Lactococcus species in patients with PD compared with controls.
Lactococcus plays an important role in the metabolism of neurotransmitters, including dopamine. It also regulates intestinal permeability, another factor implicated in PD pathogenesis.
Despite the "striking" depletion of Lactococcus species in patients with PD, the total number of respective Lactococcus phages was about the same between the PD and control groups, the investigators report.
To investigate this discrepancy and a possible role of bacteriophages in the depletion of Lactococcus, the researchers divided Lactococcus phages into two clusters: strictly virulent (lytic), which can lead to the death of bacterial populations, or temperate. They compared the distribution of these two types between patients with PD and controls.
In the control group, the number of the lytic and temperate phages was similar, whereas in the PD group, most lactococcal phages were strictly virulent.
Tetz noted that the increase in these strictly lytic phages was accompanied by a decrease of Lactococcus bacteria. This, he said, suggests that the depletion of Lactococcus in patients with PD could be caused by lytic phages.
It's not clear why the patients with PD had increased levels of lytic phages — whether, for example, it was from diet or a particular genetic susceptibility. This question must be addressed in further experiments, which are already in the planning stages, said Tetz.
However, he believes that the appearance of these lytic phages is most likely due to some external factor. The fact that these phages are lytic, meaning they enter microbiota, lead to the death of the bacterial population, and don't persist for long in the gut, "would suggest that it's something that originates from the environment."
Dairy to Blame?
He noted that the type of phages that were increased in patients with PD in the study are found in yogurt and other dairy products. But he said it's too early to conclude that such products play any role in PD.
The investigators believe that boosting Lactococcus bacterial species, or preventing a drop in levels, may prove useful in halting the development of PD.
But he stressed the importance of "diagnosing the death of the Lactococcus population at the appropriate time — before and not after the development of the disease."
While it's still unclear whether changes in dairy food consumption, or use of supplements, would change the gut Lactococcus population, fecal transplants are an intervention under active investigation.
However, Tetz believes that to be successful, such transplants would likely need to involve a limited number of bacterial species.
"There are a lot of drawbacks to regular fecal transplants, especially in the elderly population," said Tetz. "It can lead to unpredictable shifts of the microbiome," so new methods and new algorithms need to be developed "to make it safer."
In light of these new results, bacteriophages should be added to the list of possible factors associated with the development of PD, the authors note.
They add that gut phagobiota composition may serve as a diagnostic tool as well as a target for therapeutic intervention.
The research team has also investigated the role of bacteriophages in type 1 diabetes. Tetz said the results "have revealed a striking difference" in children with this autoimmune disease.
Gaining Momentum
Commenting on the findings for Medscape Medical News, Michael S. Okun, MD, professor and chair of neurology, University of Florida, Gainesville, and medical director, Parkinson's Foundation, said the idea that change in the gut microbiome and bacterial content may be important to PD is "gaining momentum."
The new study, which is "novel" in that it analyzed the phage/bacteria ratio in study participants, contributes useful information on the topic, said Okun.
"There were possibly important shifts in the phage/bacteria ratio in lactic acid bacteria potentially important to dopamine and to intestinal permeability."
The depletion in Lactococcus was "intriguing" as previous studies have linked dairy products to development of PD, said Okun.
However, he warned that the new study needs to be interpreted carefully because all the patients with PD were drug naive and there were only 31 of them.
Okun agreed with the authors that it would be "speculative" to use this information "as a direct link" to the cause of or potential treatments for PD.
"Understanding the microbiome in Parkinson may unlock new diets or treatment approaches, or even help current medications and therapies work more effectively, but much more research will be required."
Tetz and Okun have disclosed no relevant financial relationships.
Sci Rep. Published online July 17, 2018. Full text
For more Medscape Neurology news, join us on Facebook and Twitter
Medscape Medical News © 2018 WebMD, LLC

Send comments and news tips to news@medscape.net.
Cite this: Gut Viruses a Potential Trigger for Parkinson's Disease? - Medscape - Jul 19, 2018.