ORLANDO — Use of adjunctive sodium-glucose cotransport (SGLT) inhibitors along with insulin could herald a new era of improved glycemic control in type 1 diabetes, but there is concern about their associated diabetic ketoacidosis (DKA) risk.
New data were presented June 24 here at the American Diabetes Association (ADA) 2018 Scientific Sessions for inTandem1, a study of the investigational dual SGLT1/SGLT2 inhibitor sotagliflozin (Lexicon Pharmaceuticals) as an adjunct to optimized insulin therapy in adults with type 1 diabetes, and DEPICT-2, a trial of the SGLT2 inhibitor dapagliflozin (Farxiga/Forxiga, AstraZeneca), also along with insulin, in adults with type 1 diabetes. Results for inTandem1 were simultaneously published in Diabetes Care.
In both trials, the drugs significantly improved HbA1c without increasing hypoglycemia and reduced glycemic variability and weight. However, there was also a small but significantly elevated risk for DKA with the agents in both trials.
Cases of SGLT2 inhibitor-associated DKA have also been previously reported in patients with type 2 diabetes, and among patients with type 1 diabetes given the drugs off-label, as none of the drugs in the class are currently approved for treating type 1 diabetes. The US Food and Drug Administration (FDA) has issued a warning about the risk for all currently marketed drugs in the class.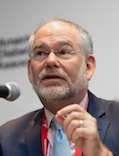 However, the overall benefits of the drug class outweigh the risk for DKA and other main adverse effects, genital infections and diarrhea (with sotagliflozin), according to the investigators, John B. Buse, MD, PhD, of the University of North Carolina, Chapel Hill, for inTandem1, and Chantal Mathieu, MD, PhD, of the University of Leuven, Belgium, for DEPICT-2.
Mathieu said that the DKA risk can be mitigated with adequate provider and patient training. 
She noted that the key points are "education of treating teams and also picking patients who are educated well enough about their diabetes to measure ketones, not just give insulin doses, and who know what to do [in special situations such as] when you need surgery...We believe we can make mitigation plans to educate doctors and educators involved in treating people with type 1 diabetes."
Buse pointed out that the SGLT inhibitors address outcomes important to patients beyond HbA1c, including reductions in glycemic variability and diabetes distress, and weight loss.
"It's really remarkable how much patients with type 1 diabetes like these drugs. But I think patient selection [and] the expertise of the treating team with regard to educating patients is going to be critical."
Do the Benefits Outweigh the Risk?
But Simeon I. Taylor, MD, professor of medicine at the University of Maryland School of Medicine in Baltimore, isn't convinced that the DKA risk can be adequately mitigated.
"In as much as DKA is a potentially life-threatening adverse event, I view this as a major safety concern. It is important to recognize that this magnitude of risk was observed despite the fact that participants in a research study likely have above-average knowledge and motivation," he told Medscape Medical News.
"And the physicians caring for the research participants likely have above-average understanding of how to manage patients with type 1 diabetes treated with SGLT2 inhibitors. It seems that the risks could be even higher in the real world — in settings where patients may be less knowledgeable and less highly motivated, and physicians may have less experience with SGLT2 inhibitors."
Taylor also commented that the HbA1c reductions ranging from 0.25 to 0.39 percentage points depending on dose and duration — were "not a huge improvement for the average patient" despite statistical significance.
"Bottomline, I am not convinced that either dapagliflozin or sotagliflozin has a favorable benefit–risk profile. In my judgment, these two studies do not provide compelling evidence to support approval of either drug as treatments for type 1 diabetes," said Taylor.
Sotagliflozin Shows "Net Benefit" at 24 and 52 Weeks
Sotagliflozin, the first-in-class dual SGLT1/SGLT2 inhibitor, works in the kidneys, by reducing renal glucose reabsorption, and gastrointestinal tract, where it blunts and delays post-meal glucose excursions.
The inTandem trial involved 793 adults with type 1 diabetes from 75 North American sites randomized to sotagliflozin 200 mg or 400 mg, or placebo. At baseline, mean HbA1c was 7.6%, which had come down from about 8.3% with insulin optimization in the 6 weeks prior to randomization.   
As reported last year by Medscape Medical News, at 24 weeks the difference versus placebo was –0.36 percentage points with sotagliflozin 200 mg and –0.41 percentage points with 400 mg. Now at 52 weeks, those differences were –0.25 and –0.31 percentage points for sotagliflozin 200 mg and 400 mg, respectively. All differences were significant (P < .001). 
The "net benefit" or proportion of patients with HbA1c less than 7% at week 52, was 26.2% with sotagliflozin 200 mg and 32.4% with sotagliflozin 400 mg versus 19.0% with placebo.
By 52 weeks, patients had lost an average of 3.14 kg with sotagliflozin 200 mg and 4.32 kg with sotagliflozin 400 mg, both significant compared with placebo (P < .001).
Treatment-emergent adverse events occurred in about 80% of all three groups but led to discontinuation in only 4.9% of those taking sotagliflozin 200 mg, 6.5% of those taking sotagliflozin 400 mg, and in 4.1% with placebo.
The proportion of patients with one or more DKA episodes was 3.4% with sotagliflozin 200 mg and 4.2% with sotagliflozin 400 mg versus 0.4% with placebo.
In contrast, the proportion of patients with one or more severe hypoglycemia events was 6.5% for both sotagliflozin doses compared with 9.7% for placebo.
Diarrhea — resulting from SGLT1 inhibition in the intestine — occurred in 8.4% and 10.3% of those taking sotagliflozin 200 mg or 400 mg compared with 6.7% in the placebo group. Genital mycotic infections occurred in 9.1%, 13.0%, and 3.4%, respectively. 
Lexicon Pharmaceuticals has filed an application with the FDA for use of sotagliflozin in type 1 diabetes, with an anticipated response date of March 22, 2019. The drug is also in phase 3 trials for type 2 diabetes, being conducted by corporate partner Sanofi. 
Type 2 Diabetes Drug in Type 1 Diabetes   
In the double-blind multinational DEPICT-2 trial, 813 patients with type 1 diabetes inadequately controlled on insulin alone (HbA1c 7.5%–10.5%) were randomized to adjunctive dapagliflozin 5 mg or 10 mg, or placebo, for 24 weeks.
Differences in HbA1c compared with placebo were –0.37 percentage points for dapagliflozin 5 mg and –0.42 percentage points for dapagliflozin 10 mg (both significant, P < .0001).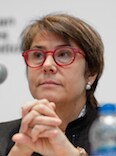 Weight was reduced by 3.4% and 3.7% for dapagliflozin 5 mg and 10 mg (both P < .0001) and insulin doses by 10.8% and 11.1% versus placebo (both P < .0001). 
The proportions of patients achieving HbA1c reductions of 0.5% or greater without severe hypoglycemia were 39.5% and 41.6% for dapagliflozin 5 mg and 10 mg versus 20.1% with placebo. Both differences were significant (P < .0001), with odds ratios of 2.71 and 3.07 for dapagliflozin 5 mg and 10 mg, respectively versus placebo.
Mean glucose values, as measured by blinded continuous glucose monitoring, also reflected the improved glycemia, with reductions in variability and increased time in target glycemic range of 70 to 180 mg/dL versus placebo. 
The drug was well-tolerated overall with an expected increase in genital infections, seen with SGLT2 inhibitors in type 2 diabetes, and no increases in severe adverse events or severe hypoglycemia.
But, as with sotagliflozin, there was a small but significant increase in DKA, occurring in 2.6% of patients with dapagliflozin 5 mg and 2.2% with dapagliflozin 10 mg, compared with no cases with placebo. There was no dose-dependent effect on DKA, Mathieu pointed out.  
Currently, AstraZeneca has no timetable for FDA filing in type 1 diabetes for dapagliflozin, which is already approved for type 2 diabetes in the United States. But new drug applications for type 1 diabetes have been accepted in the European Union and Japan, a company rep told Medscape Medical News.
Buse receives research support from, owns stock in, and/or is an advisor for Adocia, ADA, AstraZeneca, Dexcom, Elcelyx, Eli Lilly, Fractyl, Intarcia, Lexicon, Metavention, National Institute of Diabetes and Digestive and Kidney Diseases, National Institute of Environmental Health Sciences, NovaTarg, Novo Nordisk, Sanofi, Shenzhen Hightide Biopharmaceutical, VTV Therapeutics, Boehringer Ingelheim, Johnson & Johnson, National Center for Advancing Translational Sciences, National Heart, Lung, and Blood Institute, Patient-Centered Outcomes Research Institute, and Theracos. Mathieu is on advisory panels for, receives research support from, and/or serves on speakers bureaus for AstraZeneca, Boehringer Ingelheim, Bristol-Myers Squibb, Dianax, Eli Lilly, Hanmi Pharmaceutical, Intrexon, Janssen, MannKind, Medtronic, Merck Sharp & Dohme, Novartis, Novo Nordisk, Pfizer, Roche Diagnostics, Sanofi, UCB.
American Diabetes Association 2018 Scientific Sessions. June 24, 2018; Orlando, Florida. Abstract 212-OR, 213-OR.
Diabetes Care. Published online June 24, 2018. Abstract
For more diabetes and endocrinology news, follow us on Twitter and on Facebook.
Medscape Medical News © 2018 WebMD, LLC

Send comments and news tips to news@medscape.net.
Cite this: SGLT Inhibitors Explored as Type 1 Diabetes Treatment - Medscape - Jun 26, 2018.