LISBON, Portugal — For older patients with both diabetes and dementia, taking metformin was associated with a reduction in all-cause mortality while insulin was associated with an increased risk for heart failure (HF), new observational data suggest.
When it comes to the impact of diabetes medications on cardiovascular outcomes in this patient population, "Insulin users, in general, fare worse across the board, even when adjusted for duration of diabetes," said Juraj Secnik, MD, and doctoral candidate, Department of Neurobiology, Karolinska Institute, Sweden.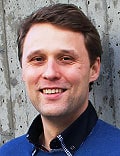 More frequent monitoring might be appropriate in these patients, especially for those starting insulin treatment, said Secnik.
The longitudinal, register-based cohort study also showed that diabetic patients with dementia who take a dipeptidyl peptidase-4 inhibitor (DPP-4i) have a higher rate of myocardial infarction (MI).
The study was presented at the Congress of the European Academy of Neurology (EAN) 2018.
Worldwide, some 47 million people have dementia, each with an average of four comorbidities, Secnik told meeting delegates. An estimated 13% to 20% of patients with dementia, or about 6 to 9 million, also have diabetes.
In a later interview with Medscape Medical News, Secnik noted that diabetes can affect dementia and vice versa. "Diabetes contributes to cognitive impairment, and dementia can hinder diabetes self-management."
Yet few studies have looked comprehensively at this patient group, and there are no guidelines for when diabetes and dementia coexist, said Secnik.
Unclear Strategy
He added that most cohort studies and randomized, controlled trials are carried out before dementia diagnosis. "So it's not entirely clear what kind of strategy we should use when both dementia and diabetes are present."
The new study used data from the Swedish Dementia Registry, which was launched in May 2007. As of the end of 2017, the registry included 75,000 patients with a spectrum of dementia types.
Data from this registry can be combined with other registries "to get more precise information on comorbidities, drugs, and survival," said Secnik.
The new analysis included 8328 patients with information available on the presence of dementia and diabetes.
The study population was relatively old (mean age at diabetes diagnosis, 79.1 years) and was balanced in terms of sex. Many patients (40.7%) were living alone, and their dementia was mild to moderate, with a mean Mini-Mental State Examination (MMSE) score of 20.5. The median diabetes duration was about 6 years.
About 22% of the patients had Alzheimer's disease (AD) and almost 30% had vascular dementia, "which makes sense because they are diabetes patients with a high rate of vascular burden," said Secnik.
The study looked at exposure to specific medications: metformin, thiazolidinediones, insulin, sulfonylureas, and DPP-4i. Researchers examined exposure 3 years before dementia diagnosis "to be on the safe side, to catch all the patients who had been on diabetes drugs," said Secnik.
Outcomes after dementia diagnosis included all-cause mortality, stroke, MI, and HF in patients with no prior history of these conditions. "I only wanted new cases," so the results would "not be confounded by higher burden" of patients who had already had these events, explained Secnik.
From the inception of the registry to August 2016, the incidence of stroke was 4.8% among study participants, while the incidence of MI was 2.8%, and the incidence of HF was 5.1%.
Sensible Option
For all-cause mortality, metformin treatment was associated with a beneficial effect, with a hazard ratio (HR) of 0.83 (95% confidence interval [CI], 0.77 - 0.88), after adjustment for age, sex, cohabitation, dementia type, MMSE score, comorbidity, cardiovascular medication, and diabetes duration.
"Metformin seems to be a sensible option for diabetes treatment, even in dementia patients," said Secnik. He added, however, that kidney function in patients taking this drug must be monitored.
On the other hand, risk for death was increased among insulin users (adjusted HR, 1.16; 95% CI, 1.09 - 1.25).
For stroke, "nothing works" in terms of diabetes medications being protective, said Secnik. For this outcome, the adjusted HRs were 1.04 (95% CI, 0.85 - 1.27) for metformin and 0.94 (95% CI, 0.77 - 1.16) for insulin.
However, Secnik noted that this outcome was adjusted for cardiovascular medications, and this correction could have affected results.
When the researchers looked at MI, the adjusted HR for insulin was 1.30 (95% CI, 1.00 - 1.69). In an analysis of propensity score matching, users of DPP-4i had almost twice the incidence of MI (HR, 2.50; 95% CI, 1.09 - 5.72).
"We will definitely need to check whether this association persists with higher numbers of patients using DPP-4 inhibitors in future," Secnik told Medscape Medical News.
For HF, the adjusted HR for insulin was 1.25 (95% CI, 1.03 - 1.51). Although Secnik said this was an "interesting finding," he noted that the study didn't adjust for underlying insulin resistance, which along with hyperinsulinemia is associated with HF.
Secnik suggests doctors carry out more frequent or continuous glucose monitoring, looking especially at nocturnal glucose levels, when introducing insulin in patients with dementia, or when these patients deteriorate cognitively (eg, move from a mild to moderate stage).
He also recommends reducing the number of drugs in this patient population, if possible.
Good Start
After the presentation, one of the chairpersons, Klaus V. Toyka, Dr med, Department of Neurology, University of Wurzburg, Germany, said the study is a "good start" but noted that diabetes medications such as metformin have many side effects, especially when taken with other drugs. He wondered how this affected the results.
Secnik said the study was limited to registry data. "It's very difficult to get a very good estimate of the amount and specificity of side effects."
Another session chair, Hanna Cock, MD, professor, University of London, United Kingdom, and chair of the EAN Education Committee, asked what the likely mechanism is for metformin reducing risks. Secnik noted that because this drug likely does not pass the blood-brain barrier, "it's not an effect on the brain itself" but rather the mechanism is probably due to reduced cerebrovascular effects.
Although the researchers adjusted for diabetes duration, it could also be that metformin, a first-line therapy, is used at the beginning of a diabetes diagnosis.
"Some of the beneficial effect could be hiding behind that," said Secnik
Toyka noted that only about half of patients with diabetes adhere to their medications, so the role of caregivers becomes more important when these patients develop dementia. He wondered whether the registry captures the difference between patients with and without caregivers.
Secnik pointed out that the study included a cohabitation variable that could be a "proxy" for living with an adult without dementia.
He also noted that drug exposure information came from prescriptions. "Apart from measuring blood levels, I don't know if we could get any closer than this."
The researchers did not have enough patients using glucagon-like peptide-1 agonists or sodium-glucose cotransporter-2 inhibitors to fully compare these "newer" drugs with "older" medications, such as insulin and metformin, said Secnik.
"We encourage randomized trials for newer diabetic medications that include patients with dementia, to be able to prescribe them confidently."
The study was funded by the Swedish Research Council, the Alzheimerfonden, and the Swedish Brain Power. No relevant financial relationships were disclosed.
Congress of the European Academy of Neurology (EAN) 2018. Presented during the Tournament Clinical on June 18, 2018.
For more Medscape Neurology news, join us on Facebook and Twitter
Medscape Medical News © 2018 WebMD, LLC

Send comments and news tips to news@medscape.net.
Cite this: Metformin Linked to Lower Mortality in Diabetes With Dementia - Medscape - Jun 26, 2018.