MIAMI — Lofexidine (Lucemyra, US Worldmeds), which has been in use in the United Kingdom for more than 20 years, is now available in the United States. The drug is used in the management of symptoms of severe opioid withdrawal.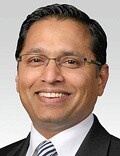 In a double-blind, placebo-controlled, multicenter trial in opioid-dependent patients, lofexidine significantly improved opioid withdrawal symptoms and significantly increased completion of a 7-day opioid discontinuation treatment program compared with placebo.
"We desperately need something to address the opioid crisis, where we are losing about 100 Americans every day, with some 16 million on opioids," Danesh Alam, MD, Northwestern Medicine Central Dupage Hospital, Winfield, Illinois, told Medscape Medical News.
"Now we have a drug that actually enables us to achieve a rapid withdrawal from opioids. When we use lofexidine, we can literally bring in someone using opioids, give them this drug, and they can immediately stop using opioids," said Alam.
The study was presented at the American Society for Clinical Psychopharmacology (ASCP) 2018.
A Better Alternative
Currently, the standard of care for the treatment of opioid withdrawl is medication-assisted therapy with buprenorphine (multiple brands), but many patients wish to stop using opioids completely, Alam said.
"Buprenorphine is essentially another opioid, albeit a designer opioid, but a number of patients object to clinicians saying that the best evidence is to switch them over to buprenorphine and do buprenorphine for the rest of their life," he said.
Lofexidine, a selective alpha-2-adrenergic agonist, acts on the central nervous system. Through its effect on the brain stem, it reduces the symptoms of withdrawal to a point at which they become very tolerable.
"We found in our study that you could basically give patients the lofexidine and stop the opiate. In the majority of cases, the withdrawal symptoms at that point were mild," Alam said.
The researchers enrolled 602 men and women aged 18 years or older who sought treatment for dependence on short-acting opioids. Most were men (71%); the mean age of the patients was 35 years (±11 years).
Most patients (83%) were dependent on heroin.
Participants were randomly assigned to receive placebo, lofexidine 0.6 mg qid (2.4 mg/day), or lofexidine 0.8 mg qid (3.2 mg/day) for 7 days after abrupt opioid discontinuation.
The study assessed the benefit of lofexidine with the Short Opiate Withdrawal Scale–Gossop (SOWS-G), a 10-item inventory of common opioid withdrawal symptoms in which higher scores indicate worse symptoms; by the percentage of participants who completed the study; and by use of the Clinical Opiate Withdrawal Scale (COWS), an 11-item inventory of opioid withdrawal signs and symptoms in which higher scores indicate worse symptoms.
Scores on the SOWS-G were lower for patients treated with lofexidine at both doses compared to patients given placebo (-0.21 for lofexidine 2.4 mg, P = .02; and -0.26 for lofexidine 3.2 mg, P = .003). More patients in the lofexidine-treated group completed the 7-day trial than in the placebo group (41.5% in the 2.4-mg group (odds ratio [OR], 1.85, P = .007), and 39.6% in the 3.2-mg group (OR, 1.71; P = .02), vs 27.8% for placebo.
Mean COWS scores were significantly lower on days 1 to 5 for patients in the lofexidine groups than for patients who received placebo (P < .01).
Good Timing
The most common side effects seen with lofexidine were hypotension, orthostatic hypotension, and bradycardia, but they resulted in few study discontinuations.
The US debut of lofexidine comes at a crucial time. It was recently granted approval by the US Food and Drug Administration (FDA), as reported by Medscape Medical News.
This approval came after 17 years of hard work on the part of the National Institute on Drug Abuse (NIDA).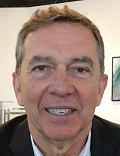 "Lofexidine has been used for about 25 years in the UK, and it's widely used, especially for people who are trying to get detoxified, and the experience has been quite positive," Ivan Montoya, MD, deputy director of NIDA, told Medscape Medical News.
"We tried to use that experience from the UK to bring the compound to the US, but the FDA needed data collected in the US, so we went through the whole submission and review process with a new drug application, and it took us about 17 years to complete the development. It was a very long process," Montoya said.
The approval came at the right time, he added.
"It was always going to get approved, but right now there is a bigger sense of urgency, and so approval came at the right time. That's the beauty of it, that now, in the midst of this crisis, we have this medication, which we were working on for 17 years."
"NIDA made a very significant investment in this compound. Some $27 million were invested, taxpayers' money,"
Some clinicians feel that clonidine could also be used in this setting, but Montoya pointed out that lofexidine differs from clonidine in two important ways.
"First, lofexidine appears to produce less hypotension than clonidine, so it's not as bad as clonidine, and the second and most important is that lofexidine is FDA-approved, physicians can prescribe it, it can be in formularies, it can be reimbursed for, so that's a very big advantage. That's why NIDA decided to support the development of lofexidine, to be approved by the FDA for that indication," he said.
Dr Alam has disclosed no relevant financial relationships. Dr Montoya is an employee of the NIDA.
American Society of Clinical Psychopharmacology (ASCP) 2018. Abstract T1, presented May 31, 2018.
For more Medscape Psychiatry news, join us on Facebook and Twitter.
Medscape Medical News © 2018

Cite this: New Nonopioid Med Blunts Drug Withdrawal Symptoms - Medscape - Jun 01, 2018.