The Situation Had to Change
Anger and near-revolt were the obvious emotions of physicians a few years ago when the American Board of Internal Medicine (ABIM) made it tougher and more expensive to attain maintenance of certification (MOC).
The resulting physician action and activism paid off. This year, certification boards, led by the American Board of Medical Specialties (ABMS), that direct the MOC are now implementing a wide range of reforms designed to make the MOC process easier and more relevant for physicians.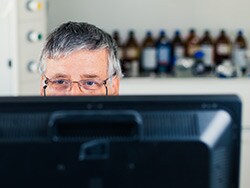 These reforms are at a pivotal point in 2018. Several boards—including the largest one, the ABIM—are launching short online tests that physicians can take instead of the traditional 10-year exam, which many physicians dislike.
In addition, some boards have softened the MOC's Performance in Practice (PIP) modules. In this controversial activity, physicians collect data on the treatment of their patients for certain conditions, compare their work to national standards, and then implement a performance improvement plan.
The boards' other proposed MOC changes include:
Protecting low scorers from automatically losing their board certification;

Helping doctors find content that better reflects their practices;

Keeping MOC fees in check and, in some cases, even reducing them;

Expanding continuing medical education (CME) options under MOC;

Providing seamless reporting of CME credits;

Allowing simpler attestation of work done;

Upgrading physician portals; and

Improving boards' customer service.
However, none of the reforms span all 24 boards, and some of them involve only a few boards. The ABMS must approve the boards' changes, but it allows them to move quite significantly from the standard MOC plan. Also, many boards appear to be holding back from some reforms, perhaps waiting to see if they are feasible, statistically valid, or appeal to physicians.
The new changes cover three of the four parts of MOC: the Part III exam and Parts II and IV, where physicians engage in activities to earn points. (Part I, which involves having valid state licensure, has never been in dispute.)
Medscape Business of Medicine © 2018 WebMD, LLC

Any views expressed above are the author's own and do not necessarily reflect the views of WebMD or Medscape.
Cite this: Leigh Page. Changes Coming to MOC: Will Physicians Get Relief? - Medscape - Jun 05, 2018.