Does Tort Reform Affect Patient Care?
What's the effect of granting sovereign immunity (SI)—the doctrine that a sovereign or state can't commit a legal wrong and is thus immune from civil liability or criminal prosecution—to a group of private doctors working at a public hospital? That's the question explored by a team of healthcare researchers, whose study was published in the latest issue of Health Management, Policy & Innovation, a journal launched in 2012.[1]
The study involved a group of physicians from the University of Miami's Miller School of Medicine who worked at Jackson Memorial Hospital, Miami, a public facility that treats both indigent and paying patients and that serves as the school's major teaching hospital. In 2011, the state of Florida extended SI protection to these physicians. At the same time, this group of 900 doctors continued to work at the university's privately owned 560-bed facility, the University of Miami Hospital (UMH), where no such SI protection was extended to them.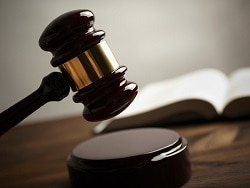 This arrangement—a group of doctors employed in one setting where SI protected them and another where it didn't—presented researchers with what they regarded as a unique opportunity to study the impact of some aspects of tort reform on patient safety. Specifically, investigators wanted to know whether the number of adverse events would rise, drop, or stay the same if there was no threat of a medical malpractice lawsuit.
The researchers hypothesized, in part, that "there would be no impact [on patient safety] from the granting of tort reform protections."
If their hypothesis was in fact confirmed, however, they also wanted to verify that it wasn't an anomaly. "To achieve this [verification]," the study's authors say, "we used UMH as a control hospital to assess the natural rate of change in safety events over time for the same physicians." In other words, if the data showed no impact on patient safety regardless of whether the same physician group worked in a protected (Jackson Memorial Hospital) or nonprotected liability setting (UMH), researchers could reasonably conclude that tort reform didn't affect the safety of care delivered.
The results of the study proved surprising. Comparing pre- and post-SI periods—that is, 2 years before 2011, and 4 years after it—the incidence of harmful events at Jackson Memorial Hospital actually dropped by 13%. Moreover, the authors wrote, "the incidence of harmful events over time was not significantly different at [the University of Miami] versus [Jackson Memorial Hospital]."
"This study suggests that without the threat of malpractice suits, physicians are still committed to delivering the safest, highest quality patient care possible," says lead study author David A. Lubarsky, MD, an anesthesiologist and chief medical and systems integration officer at the University of Miami Health System."[2]
But Lubarsky cautions that tort reform alone will most likely not lead to higher quality care and fewer adverse events.
"An effective liability system should offer incentives to institutions that adopt safer systems," he says, including better error reporting, patient data sharing, and education.[2]
Medscape Business of Medicine © 2018 WebMD, LLC

Any views expressed above are the author's own and do not necessarily reflect the views of WebMD or Medscape.
Cite this: Wayne J. Guglielmo. Does Tort Reform Affect Patient Care?; More - Medscape - May 21, 2018.