Dr Stoll's Diet Aid and Liquid Diets
"Dr Stoll's Diet Aid," sold at American beauty salons beginning in 1930, was one of the first explicitly designed liquid meal replacements.[15,16,17] Comprising a teaspoon of milk chocolate, starch, whole wheat, and bran blended in 1 cup of water, the liquid diet was consumed at breakfast and lunch.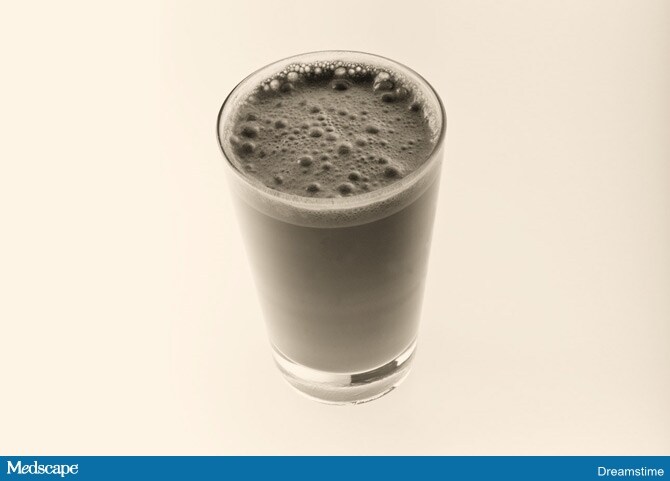 The Diet Aid helped pave the way for a massively profitable industry and is part of a broader trend in liquid diets, which have proven to be among the most extreme ways to seek weight loss.[18]
Among liquid diets, the "juicing diet" is a nutritionally lacking plan that may deliver rapid (and probably short-term) weight loss, while potentially interfering with blood glucose levels and medications and causing undue risk to people with certain preexisting medical conditions.[19]
Part folklore and part fad from the 1950s, the "cabbage soup diet" is a 7-day plan that promises the loss of 10 pounds. According to a strict outline, participants are allowed one additional dietary component per day along with the soup. The diet contains high levels of sodium and can cause fatigue, muscle loss, and flatulence.[20,21]
The Zen Macrobiotic Diet
The Zen macrobiotic diet, launched in the early 1960s by the Japanese philosopher George Ohsawa (1893-1966), stems from a multifactorial approach to health and longevity based on the contributions of numerous thinkers, including the 18th-century German physician Christoph Wilhelm Hufeland.[22]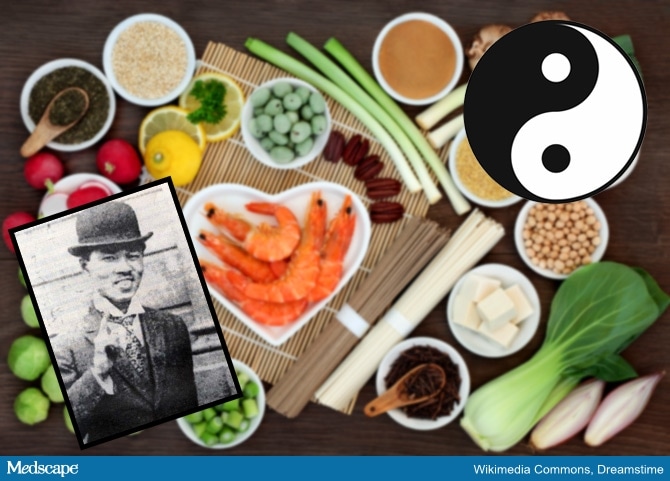 Macrobiotics is guided by the principles of yin and yang, the interrelationship between opposites. Foods are either yin (creating expansion) or yang (causing contraction) and are categorized into two groups: acid-forming or alkaline-forming. The diet consists of minimally processed, locally sourced, organically grown foods: 40%-60% whole cereal grains (oats, brown rice, wheat, millet, rye, corn, buckwheat); 20%-30% fresh vegetables; 5%-10% beans and bean products; 5%-10% sea vegetables; and a sprinkling of fruit, white meat, fish, seeds, and nuts.[22]
Like the rice diet, the Zen macrobiotic diet was an extreme departure from practice of the time. It was viewed by some as part of an antiestablishment movement and provoked controversy owing to claims that it was an alternative treatment for cancer.[22] In the early 1970s, in the absence of supporting clinical trials and data, both the AMA and the American Cancer Society issued stern warnings against the diet.[22,23,24] In 1972, the American Cancer Society wrote that the diet "poses a serious hazard to health and is not beneficial in the treatment of cancer."[23]
The diet was popular in the 1960s and 1970s and can be seen as a precursor to a number of plant-based, high-fiber, low-fat diets, as well as branches of the organic food movement.
Medscape Internal Medicine © 2018 WebMD, LLC

Any views expressed above are the author's own and do not necessarily reflect the views of WebMD or Medscape.
Cite this: Extreme Diets: Fads and Facts - Medscape - May 21, 2018.