Hauser's Cosmetic Diet
Of German Lutheran origin, Benjamin Gayelord Hauser (1895-1984) was the first Hollywood diet guru who amassed wealth and notoriety through choreographed self-promotion in step with the booming movie industry.[1,10,11] His dietary advice was followed by A-listers, including Greta Garbo.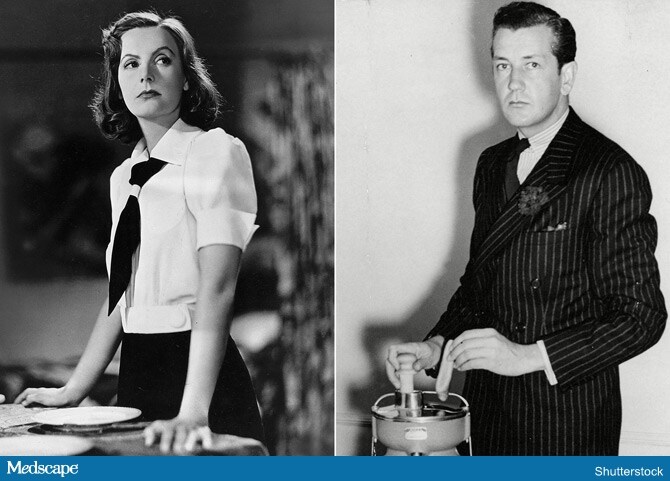 Hauser associated fat with unhappiness. His diets for "smart women and leaders in fashion and society"[1] promised beauty through strict restrictions on food intake and a predilection for juices, wheat germ, blackstrap molasses, nuts, yogurts, and brewer's yeast.[10]
Hauser marketed his branded diets, including the mending, vitality, and zigzag diets; they stemmed from a diet of herbal tea, salad, fruit juice, and vegetable broth that he claimed had cured him of tuberculosis.[10] His cosmetic diet combined sulphur- and iron-rich foods with citrus juices to create the "ideal" complexion.[10]
Hauser published numerous diet manuals, such as Eat and Grow Beautiful (1939),[1] and became a television and radio personality in the 1950s.[10] He dropped his claim of holding a medical degree after an investigation by the American Medical Association (AMA),[1] and despite prosecution by the US Food and Drug Administration for fraudulent product claims, he lived in the Hollywood Hills to the age of 89.[11]
The Rice Diet
When it was created at Duke University in 1939, the rice diet was an extreme departure from the typical American diet, which at the time consisted of 25% protein, 25% fat, 50% carbohydrates, unrestricted salt, and unlimited calories.[12]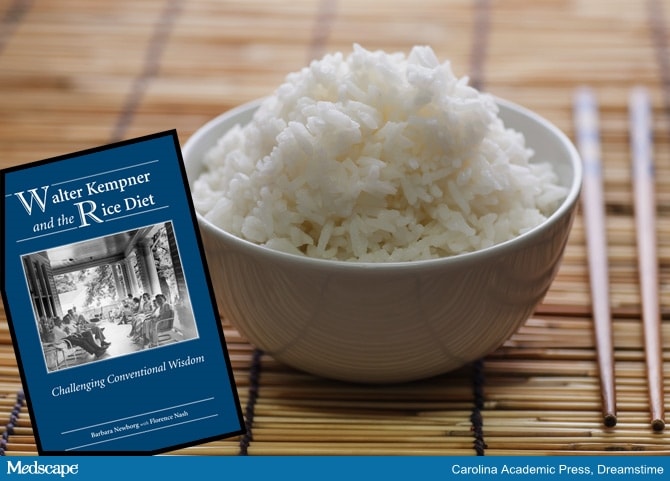 Dr Walter Kempner (1903-1997), a newly arrived physician who had conducted metabolic studies in his native Germany, designed the diet to control hypertension, and also as a last-chance treatment plan for patients with renal failure.[12] The "ricers" (patients who adopted the diet) consumed white rice supplemented with fruits, fruit juices, and vitamins. The diet provided a maximum of 2000 calories per day, comprising 4%-5% protein, 2%-3% fat, complex carbohydrates, and a maximum of 150 mg of salt, combined with a restricted fluid intake.[12]
Of Kempner's original cohort of 192 chronically ill patients, 25 died, 60 experienced no substantial change in blood pressure, and 107 experienced significant improvement in blood pressure (from 200/112 mm Hg to 149/96 mm Hg).[12] The diet was well received at the 1944 AMA meeting, though Kempner was criticized for having treated patients before conducting a randomized clinical trial.[12]
Although the rice diet was partly eclipsed by the advent of hypertension medications, updated versions of it continue to exist today.[13,14]
Medscape Internal Medicine © 2018 WebMD, LLC

Any views expressed above are the author's own and do not necessarily reflect the views of WebMD or Medscape.
Cite this: Extreme Diets: Fads and Facts - Medscape - May 21, 2018.