UPDATED April 17, 2018 // CHICAGO — Patients with stage III melanoma may soon have access to yet another immunotherapeutic agent after they undergo surgery. New data from a pivotal phase 3 trial show that patients who received adjuvant pembrolizumab (Keytruda, Merck) were at a 43% reduced risk for recurrence compared to patients who received placebo. These data are expected to lead to approval for this new indication.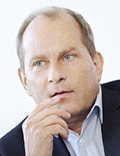 The data come from the KEYNOTE 054/EORTC 1325-MG trial, presented here at the American Association for Cancer Research (AACR) 2018 Annual Meeting and simultaneously published online in the New England Journal of Medicine.
Currently, ipilimumab (Yervoy, Bristol-Myers Squibb) and nivolumab (Opdivo, Bristol-Myers Squibb) are approved for the adjuvant treatment of patients with stage III melanoma.
"Based on the results of this study, pembrolizumab is expected to receive an approval," said principal investigator Alexander M. M. Eggermont, MD, PhD, director general of Gustave Roussy Cancer Campus Grand Paris in Villejuif, France, at a press conference.
KEYNOTE-054 Study Details
The global study enrolled 1019 patients with stage III melanoma who were at high risk for recurrence after surgical resection.
"Patients with stage III melanoma have metastatic disease in one or more regional lymph nodes," Eggermont explained at a press conference. "A patient's risk of recurrence depends on the number of lymph nodes affected and the tumor load. Those classified as having a high risk of recurrence have one or more regional lymph nodes with melanoma metastasis. In the case of a single lymph node, the diameter must be greater than 1 mm," he said.
Patients were randomly assigned to receive pembrolizumab (n = 514) or placebo (n = 505). Pembrolizumab was administered at a flat dose of 200 mg every 3 weeks after surgery for up to a year — a total of 18 doses. Median follow-up was 1.25 years.
Eggermont noted that the trial had a crossover design — patients who received placebo and who experienced recurrence were offered treatment with pembrolizumab.
"This crossover design is unique in the world of adjuvant trials in melanoma and will permit us to analyze if adjuvant therapy with pembrolizumab right after surgery is better or not than treating only those who relapse and start treatment at relapse," he said.
A primary endpoint was 12-month recurrence-free survival (RFS), which was significantly improved by pembrolizumab. For the intent-to-treat population, the 12-month RFS rate was 75.4%, vs 61.0% for patients who received placebo. With a hazard ratio (HR) of 0.57, patients who received pembrolizumab were at a 43% reduced risk for disease recurrence (P < .0001). The 2-year RFS rates were 71.4% and 53.2%, respectively.
The significant improvement was seen with pembrolizumab regardless of programmed cell death ligand–1 (PD-L1) status. Patients with PD-L1-positive tumors (n = 853) had a 46% reduced risk for recurrence (P < .0001), and patients with PD-L1-negative tumors (n = 116) had a 53% reduced risk for recurrence (P = .01).
The KEYNOTE-054 results also showed that the cumulative incidence of distant metastasis as the first RFS event was significantly higher for patients in the placebo arm: 29.7% vs 16.7% for pembrolizumab (HR, 0.53; 95% confidence interval, 0.37 - 0.76).
Eggermont reported that 14.7% of patients who received pembrolizumab had drug-related grade 3 or 4 adverse events, compared with 3.4% for patients who received placebo. One patient who received pembrolizumab died of myositis. Immune-related adverse events typically seen with immunotherapies were also seen with pembrolizumab. Endocrine disorders of grade 1 or 2 were reported in 23.4% of patients taking pembrolizumab and in 5% of patients taking placebo. Pembrolizumab (vs placebo) was also associated with grade 3 or 4 colitis (7.1% vs 0.6%), pneumonitis (0.8% vs 0%), and hepatitis (1.4% vs 0.2%).
"We were pleased to see that adjuvant pembrolizumab, given as a flat dose of 200 mg every 3 weeks after surgery for up to a year, which is 18 doses, significantly reduced the risk of recurrence for patients with high-risk stage III melanoma that has been completely resected," Eggermont said. "We hope that these data will lead to regulators in the United States and Europe approving pembrolizumab as a new treatment option for these patients," he added.
Implications for Clinical Practice
Approached for comment about the new data, Michael A. Postow, MD, medical oncologist at the Memorial Sloan Kettering Cancer Center in New York City, noted that the pembrolizumab study is the first to include patients with stage IIIA disease.
"Stage IIIA patients were included in the adjuvant pembrolizumab study and not in the adjuvant nivolumab vs adjuvant ipilimumab study," he said.
"Generally, since PD-1 inhibition with either nivolumab or pembrolizumab is better tolerated than adjuvant ipilimumab, and the fact that nivolumab has demonstrated superiority over adjuvant ipilimumab in terms of RFS, I think PD-1 therapy is the preferred option in the adjuvant space after resection of high-risk melanoma," Postow told Medscape Medical News.
"Outside of a clinical trial, ipilimumab would only be considered for patients with metastatic disease," he added.
He explained that the only difference between pembrolizumab and nivolumab as adjuvant therapies is the difference in the intervals of administration.
"Efficacy appears roughly similar between the two," he said, but he pointed out that the two drugs have not been compared in head-to-head studies.
Four Winners Now
The new results were discussed at the meeting by Antoni Ribas, MD, PhD, from the University of California, Los Angeles, Medical Center, who placed the results into a wider clinical context.
"There are four clear winners," Ribas said.
In addition to adjuvant treatment for melanoma with immunotherapy (with ipilimumab, nivolumab, and now also pembrolizumab), he noted that the combination of targeted agents of dabrafenib (Tafinlar, Novartis) and trametinib (Mekinist, Novartis) has also shown efficacy in this setting, based on the COMBI-AD study, as previously reported by Medscape Medical News.
It is only a matter of time before the combination of dabrafenib and trametinib for adjuvant therapy in melanoma will be approved, Eggermont indicated.
But should these drugs be used in clinical practice, when approval comes through for the BRAF/MEK inhibitor combination (dabrafenib/trametinib) and for pembrolizumab, he asked.
Eggermont suggested that patients who live far from a treatment center may prefer oral therapy with the BRAF/MEK inhibitor combination rather than infusions every few weeks with immunotherapy.
"However, for all BRAF wild-type melanoma, PD-1 inhibition will be the treatment of choice," he said.
"But is one PD-I inhibitor better than the other?" Ribas asked. He compared the data from the CheckMate 238 with nivolumab and the KEYNOTE 054 trial with pembrolizumab and concluded that the treatments are similar in efficacy. "It's like Coke and Pepsi," he said ―"two similar flavors, but different brands."
Ribas also commented that the COMBI-AD trial with targeted agents and the KEYNOTE 054 trial with pembrolizumab showed similar benefits.
However, he called out the differences in adverse events seen in trials with checkpoint inhibition and targeted BRAF/MEK inhibition.
Although treatment-related discontinuation is high with BRAF/MEK inhibition, he noted that the toxicities with BRAF/MEK inhibitors resolve with treatment discontinuation. Endocrine toxicities are not seen in patients treated with this targeted drug combination, but the incidence of these toxicities is high in patients treated with checkpoint inhibitors, Ribas said. He pointed out that the thyroid dysfunction (~20% of patients), type 1 diabetes (~2%), and adrenal insufficiency (~1%) seen with PD-1 inhibitors require long-term supportive therapies.
Physicians and patients will need to have a discussion about these toxicities, he said.
This study was conducted by the European Organisation for Research and Treatment of Cancer and was sponsored by Merck. Dr Eggermont has received honoraria for scientific advisory board and data monitoring board functions from Actelion, Agenus, Bayer, Bristol-Myers Squibb, GlaxoSmithKline, HalioDx, Incyte, ISA Pharmaceuticals, Merck, Merck Serono, Nektar, Novartis, Pfizer, and Sanofi.
American Association for Cancer Research (AACR) 2018 Annual Meeting. Abstract CT001, presented April 15, 2018.
N Engl J Med. Published online April 15, 2018. Abstract
Medscape Medical News © 2018

Cite this: Adjuvant Pembrolizumab for Melanoma -- Approval Imminent? - Medscape - Apr 16, 2018.