Clinical Presentation
A 5-year-old boy presented to the eye clinic after having failed a vision screening exam. He had no previous eye problems and was otherwise healthy. His parents stated that they were not aware of any vision problems until the child failed the vision screening at the pediatrician's office.
Exam demonstrated 20/100 vision in the right eye and 20/150 vision in the left eye. Motility and external examination were normal. The slit-lamp exam demonstrated no abnormalities.
Photos of the patient's maculae were taken (Figures 1 and 2), with the right maculae showing a spoke-wheel appearance of the fovea.
Optical coherence tomography (OCT) images of the maculae showed schisis and cystic spaces (Figure 3).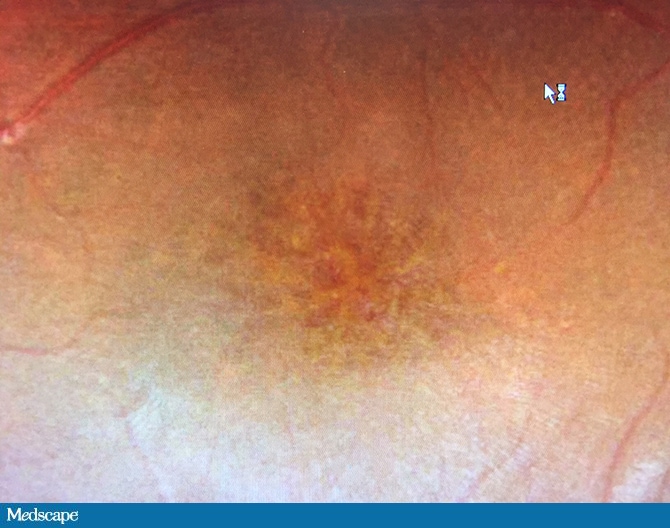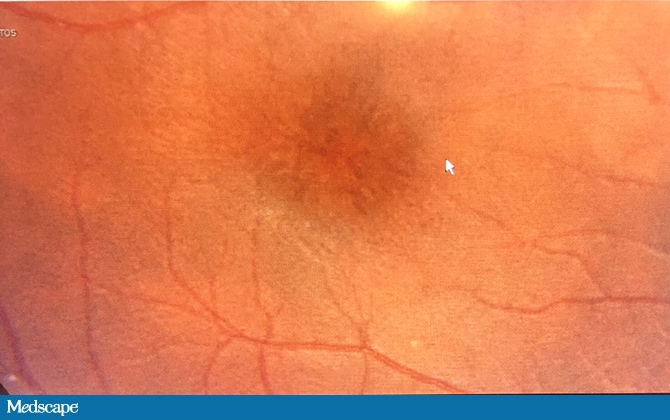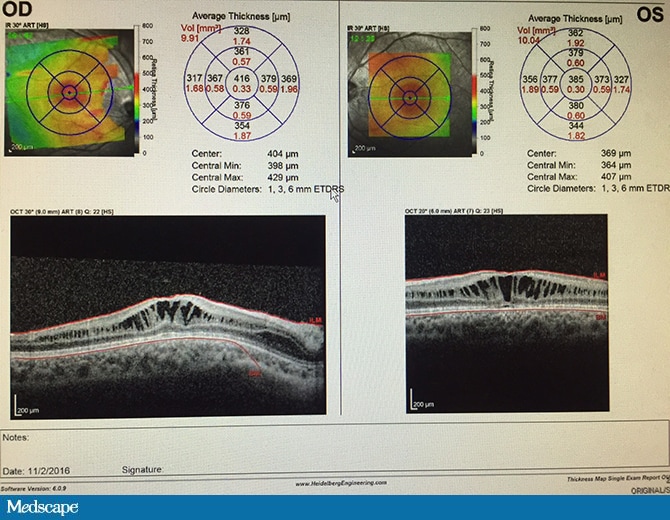 Medscape Ophthalmology © 2018 WebMD, LLC

Any views expressed above are the author's own and do not necessarily reflect the views of WebMD or Medscape.
Cite this: A Boy With Suddenly Failing Vision - Medscape - Apr 18, 2018.