Lack of Evidence and Verifiable Risks
Gastrointestinal and Neurologic Conditions: Failures Abound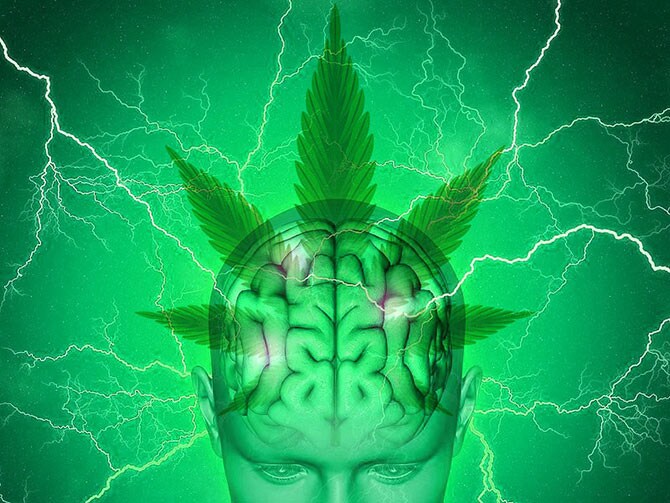 Image from iStock
Although there are undoubtedly a few indications in which various forms of cannabis have shown promise, recent research is more commonly characterized by a failure to observe a beneficial effect.
The nonselective cannabinoid receptor agonist dronabinol failed to outperform placebo in a randomized trial in adults with irritable bowel syndrome associated with diarrhea.[11]
Despite some initial evidence supporting the seizure-reducing effect of cannabis in treating epilepsy, the studies were considered limited by lack of blinding and other notable flaws.[6] Recent evidence has even suggested that cannabis compounds may negatively interact with common antiepileptic drugs.
A 2018 report from NASEM found no or insufficient evidence to support the use of cannabis and its various formulations in the treatment of neurodegenerative conditions such as Parkinson disease, amyotrophic lateral sclerosis, and Huntington disease.[6]
Cannabis for Mental Health Issues May Cause More Harm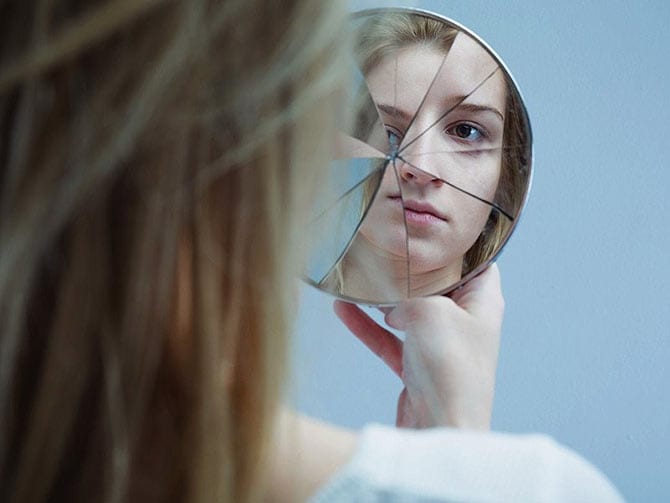 Image from Dreamstime
Cannabis is frequently prescribed for the treatment of post-traumatic stress disorder (PTSD). Recent estimates suggest that in states with legalized marijuana, perhaps more than one third of patients who use it medically are doing so primarily to treat their PTSD.[12] Despite this, a 2017 review of the topic found supportive evidence to be scant at best, with an accompanying editorial going so far as to call the lack of high-quality evidence alarming.[13] There is also limited evidence to support its use for alleviating anxiety,[6] another popular indication.
Conversely, there is a robust and growing body of evidence that cannabis can cause otherwise preventable psychotic illness and worsen its prognosis following onset.[14] Patients experiencing first episodes of psychosis are more likely to relapse if they continue using cannabis.[15] A study of adolescent boys found that every year of regular marijuana use increased the risk for subclinical psychotic symptoms by 21% and subsequent subclinical paranoia or hallucinations by 133% and 92%, respectively.[16] Research is underway into whether cannabis-using and -nonusing patients have distinct impairments, as suggested by preliminary evidence.[14]
As legalization of cannabis has made higher-potency strains and synthetic cannabinoids more widely available, both of which increase the risk for psychosis,[17] practitioners with patients exhibiting signs of mental health issues are advised to counsel them of the dangers. This is all the more crucial given that patients with these conditions are known to self-medicate with marijuana.[18]
Breathe Uneasy: Marijuana Smoke Poses Unique Risks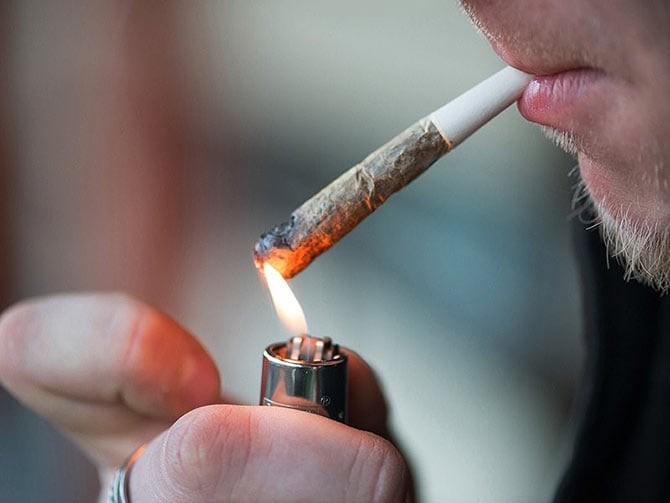 Image from Dreamstime
As marijuana is poised for larger commercialization within the United States, it may find itself under scrutiny for a host of health concerns more commonly associated with tobacco use.
A 2016 study[19] found that when measuring the effect of secondhand smoke, marijuana exposure may in some ways be more harmful than tobacco. One minute of exposure to secondhand marijuana smoke caused more than three times the length of time in vasodilation of the femoral arteries (90 vs 25 minutes) of living rats. This effect was maintained regardless of whether cannabinoids or rolling paper were included in the marijuana product smoked. If replicated in human patients, this would indicate that secondhand marijuana smoke would have negative effects similar to those of tobacco.
Marijuana is the second most smoked substance besides tobacco, and they produce similar combustion-related components.[20] As such, it should come as no surprise that smoking marijuana carries significant risks to pulmonary structures. Although there is no compelling evidence linking occasional marijuana smoking to chronic obstructive pulmonary disease, it has been persuasively associated with chronic bronchitis symptoms, large airway inflammation, and phlegm production.[4,21] There is also a biologically plausible link between marijuana smoking and the risk of developing lung cancer,[21] though evidence at the moment is considered moderate and not statistically strong.[4]
Legalization has expanded the use of cannabis to edible, vapor, and other formulations. However, for as long as smoking remains the most popular mode of consumption, patients will be at risk for compromised cardiopulmonary health.
Medscape Pulmonary Medicine © 2018 WebMD, LLC

Any views expressed above are the author's own and do not necessarily reflect the views of WebMD or Medscape.
Cite this: Smoke and Mirrors: Is Marijuana Actually Medicinal? - Medscape - Apr 18, 2018.