Wrong-Surgery Victim's Family Gets No Award
For the relatives of an elderly Michigan woman who died after unnecessary cranial surgery—instead of the correct jaw surgery—the price of their lawyer's ill-advised legal gamble may have totaled millions of dollars, according to a February 16th story in the Washington Post, among other news outlets.[1]
In January 2012, Bimla Nayyar was taken to Oakland Hospital and Medical Center, in Dearborn, after the 81-year-old grandmother dislocated her jaw. Her treatment should have been routine, but her radiography records were inadvertently mixed up with another patient's, and instead of surgery for her dislocated jaw, Nayyar was operated on for a brain bleed—a procedure that involved removing part of her skull.
Nayyar, who had had a heart attack several months before her surgery, spent the next 60 days on life support before passing away.
After her death, Nayyar's family retained Geoffrey Fieger, who had gained national attention in the 1990s after winning acquittals for euthanasia proponent Jack Kevorkian in several doctor-assisted suicide trials. (In 1998, Fieger was the Democratic nominee in Michigan's gubernatorial contest.)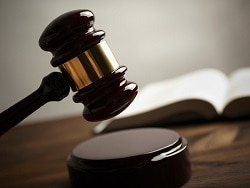 It's at this point in the Nayyar case that attorney Fieger took his legal gamble: Knowing that Michigan caps noneconomic damage awards in medical malpractice but not ordinary negligence cases, he alleged ordinary negligence in the family's initial claim against the Dearborn hospital and staff. A trial court, however, dismissed that claim, arguing that the suit should be viewed in the context of medical negligence. Fieger thereupon refiled the family's suit as a medical malpractice claim.
At trial, the hospital conceded medical negligence, but Fieger's legal team continued to present the Nayyar family's case as ordinary negligence, apparently rolling the dice in order to win a judgment that wouldn't be restricted by the state's lid on noneconomic damages.
The gamble appeared to pay off when, in 2015, the trial jury awarded the family $20 million. Under Michigan law, the noneconomic portion of that award would have been reduced, although that would have still left the family with a judgment of several hundred thousand dollars. But a Michigan appeals court overturned the original award, and the Michigan Supreme Court agreed with the lower court's reasoning.
"This case involves a remarkable confluence of what appears to be both medical and legal dereliction," said Chief Justice Stephen J. Markman in his order, "resulting in an extraordinary miscarriage of justice."
He went on to explain that Nayyar's family "now has no [ordinary] negligence claim and no medical malpractice claim, all despite the fact that (a) defendant-hospital openly admitted negligence, (b) a jury determined that this negligence constituted the proximate cause of plaintiff's death, and (c) a jury awarded plaintiff a $20 million verdict."
In his filing to the high court, Fieger had pleaded for it to restore the trial jury's award, but in his order upholding the lower-court decision, Markman noted that the famous attorney and his associates had succeeded in poisoning their own case.
Medscape Business of Medicine © 2018 WebMD, LLC

Any views expressed above are the author's own and do not necessarily reflect the views of WebMD or Medscape.
Cite this: Wayne J. Guglielmo. An Attorney's Legal Gamble Backfires; More - Medscape - Mar 27, 2018.