Occupational exposure to diesel exhaust is associated with a higher risk for amyotrophic lateral sclerosis (ALS) among men, new research indicates.
Truck drivers, service station attendants, and others with the highest level of exposure to diesel exhaust while on the job at least 10 years in the past were 46% more likely to be diagnosed with ALS than those with no exposure, the study found.
"It's important to know what your patients are being exposed to when you're trying to decipher how they may have acquired the disorder that they have, in this case ALS," lead author, Aisha Dickerson, PhD, a postdoctoral research fellow, departments of epidemiology and environmental health, Harvard TH Chan School of Public Health, Boston, Massachusetts, told Medscape Medical News.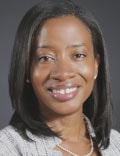 The research will be presented April 22 at the upcoming American Academy of Neurology (AAN) 2018 Annual Meeting in Los Angeles, California.
From the Danish National Patient Registry, Dickerson and her colleagues identified 1639 people with ALS, mean age 56 years. For each of these cases, they selected 100 age- and sex-matched controls from the Danish Central Person Registry.
The researchers obtained employment history for each person from the nationwide Danish Pension Fund, which has been collecting employment data since 1964.
They did a separate analysis for jobs held at least 5 years before the ALS diagnoses (index date), and another only for jobs held at least 10 years before the index date.
As Dickerson explained, neurodegenerative disorders such as ALS have a very long induction period — the time between when a person is exposed and when symptoms actually develop.
Exposure Matrix
They created a job exposure matrix to estimate exposure to diesel exhaust. Such a matrix is typically created by an occupational medicine expert using air quality measures and blood or urine samples of people who work in the relevant industries, explained Dickerson.
This allows researchers to estimate the average level of exposure for someone who works within that industry.
Factors involved in calculating cumulative diesel exhaust exposure included the duration of employment as well as the probability of exposure and level of exposure, said Dickerson.
Workers in certain occupations, such as truck drivers, bus drivers, and some police officers, are more likely to be exposed to diesel fuel. "Most cars that are driven long distances have diesel engines, especially in Europe," said Dickerson, adding that diesel is more fuel efficient than other types of gasoline.
"In Europe, diesel engines are still a lot more popular than they are in the US."
Gas station attendants, construction workers, agricultural workers, and machinists might also be exposed to diesel exhaust.
For this study, researchers excluded those older than 25 years in 1964, the year Denmark started collecting occupational data. Including those who had worked for any length of time before this might have caused "a lot of misclassification," especially since regulations on exposure were less stringent, said Dickerson.
Researchers adjusted for socioeconomic status and place of residence, factors that might affect ALS risk.
The study showed that men with any occupational exposure to diesel exhaust at least 10 years before inclusion in the study were 20% more likely to have ALS than men with no exposure during the same time period (adjusted odds ratio [OR], 1.20; 95% confidence interval [CI], 1.05 - 1.38).
Researchers also looked at exposure intensity. They considered anyone with less than a 50% likelihood of exposure not to have been exposed.
Men with greater than a 50% probability of being exposed to diesel exhaust were 41% more likely to develop ALS than unexposed men (OR, 1.41).
When researchers divided participants into four groups based on exposure to diesel exhaust, they found that for both the 5-year and 10-year lag periods, men in the highest quartile of exposure had higher odds of ALS compared with those with no exposure (adjusted ORs of 1.34 [95% CI, 1.06 - 1.69] and 1.46 [95% CI, 1.143 - 1.86], respectively).
No Link in Women
There was no association between diesel exhaust exposure and ALS among women. Dickerson pointed out that women are less likely to have been in jobs that exposed them to diesel fuel.
"Keep in mind that this data is from the 1960s. Back in the 1960s, you would not expect a woman to have worked, much less in a blue collar occupation where she would have been constantly exposed to diesel exhaust."
It's not clear from this study what element of diesel exhaust might affect ALS risk. Dickerson noted that the exhaust contains a number of components that could cause genetic mutations.
"And just being exposed to diesel exhaust can cause inflammation and subsequent oxidative stress in the body, and that stress can impact neurodegeneration."
Stephen Goutman, MD, director, ALS Clinic, and assistant professor of neurology, Neuromuscular Program, University of Michigan, Ann Arbor, told Medscape Medical News that some constituents of diesel exhaust, including formaldehyde and benzene, have raised concern about their possible link to ALS.
"It may not be the diesel exhaust itself, but instead the subchemicals within the diesel exhaust."
He suspects that the burning of the fuel releases such chemicals and that this "is driving the risk" for ALS.
Looking at the role of environmental factors is going in the right direction because ALS risk involves more than just genetics, said Goutman. "We have not been able to clearly link a genetic cause to every case of ALS."
This is not the first study to link occupational exposure to diesel exhaust with ALS. But it's strengthened by use of the "vast database" of prospectively collected surveillance data from Danish registries, said Dickerson.
"There is no risk of anyone forgetting where they worked, or how long they worked somewhere, which might be an issue with other studies."
While diesel fuel is used more frequently in Europe, it's not clear whether this affects the incidence of ALS outside the workplace, said Dickerson.
"We are only looking at occupational exposure in this study, but the definite next step for our research would be to look at diesel exhaust exposure via ambient air concentrations in the general population."
Policy Changes?
She said she hopes that highlighting the impact of diesel exhaust exposure on ALS risk will influence government policies. She pointed to what happened when lead was proven to be harmful.
"We used to have leaded gasoline, but when we saw what it was doing to children and even adults, people implemented policies to take the lead out of the gasoline."
Researchers are looking at the impact of diesel exhaust exposure on other neurodegenerative disorders, including Parkinson's disease and Alzheimer's disease, said Dickerson.
Commenting further on the study, Goutman said it was "definitely" bolstered by using registry data "that captures all individuals with ALS and compares that to the control population in their registry."
The study looked at 5- and 10-year lags, but researchers aren't certain about the exact time frame of exposure that is most critical for developing ALS, said Goutman.
"It's not likely within the last week or month, but at some point in the past — but is that 5 years ago, 10 years ago, 15 or 20 years ago? We don't know which of those time frames makes one most susceptible to the disease."
Whatever time frame is most important, the current hypothesis is that this environmental exposure in someone who is genetically susceptible may set in motion the oxidative stress and epigenetic changes that may then "drive that person over the edge to then go on to develop ALS," said Goutman.
The challenge is to identify "meaningful" past exposures and to understand "what kinds of mechanistic changes these exposures are leading to," he said.
"If we can identify clear exposure-disease associations, if we can get to that stage where we can find these mechanisms and therapeutic targets, I think that will take us to the next step in advancing treatments and cures for the disease."
The study was supported by the National Institute of Environmental Health Sciences. Dickerson was supported in part by a National Institutes of Health training grant. Dickerson and Goutman have disclosed no relevant financial relationships.
American Academy of Neurology (AAN) 2018 Annual Meeting. Abstract S4.005. To be presented April 22, 2018.
For more Medscape Neurology news, join us on Facebook and Twitter
Medscape Medical News © 2018

Cite this: Diesel Exhaust Linked to ALS - Medscape - Apr 19, 2018.