The increasing burden of cardiovascular disease (CVD), along with rising costs, is driving a renewed focus on CVD risk reduction. More and more, prevention and population health are in the spotlight in scientific meetings and journals. This high-value, high-return approach to addressing CVD has the potential to prevent at least 200,000 deaths from heart disease and stroke each year in the United States.[1] Depending on the geographic region, age-adjusted preventable cardiovascular death rates range from 18 to 182 per 100,000 people.[1] Experts agree that healthcare providers need to focus on preventive and lifestyle aspects of cardiovascular care to promote individual and population health.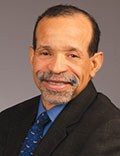 CVD risk reduction revolves around the major risk factors, including hypertension, hyperlipidemia, and diabetes. Although some risk factors, such as age and hereditary factors, cannot be changed, lifestyle modification is key to preventing CVD. Risk-assessment analyses have shown that lifestyle-related risk factors are the major causes of death and disability in the United States and the world. A heart-healthy diet, regular physical activity, smoking cessation, and maintaining a healthy weight are the foundation for CVD risk reduction.
Hypertension
Hypertension is the number-one cardiovascular risk factor and the world's greatest risk factor for death and disability, according to the World Health Organization. Approximately 85.7 million US adults 20 years of age and older have hypertension, with the highest rates in black persons.[2] From 2003 to 2013, the number of deaths attributable to hypertension increased by 34.7%. People with hypertension are three times more likely to die from heart disease and four times more likely to die from stroke.[3]
According to the National Health and Nutrition Examination Survey (NHANES), from 2009 to 2012, hypertension was controlled among 54.1% of people with hypertension, 76.5% were currently treated, 82.7% knew that they had hypertension, and 17.3% were undiagnosed.[4] The Centers for Disease Control and Prevention (CDC) recommends a three-pronged approach to blood pressure control[3]: (1) Healthcare systems should use electronic health records (EHRs) and patient registries to identify and control hypertension; (2) Healthcare providers should use a team-based approach, check blood pressure at every visit, and simplify treatment (once-a-day doses; fewer pills); (3) Blood pressure control improves when patients comply with medications, measure their blood pressure, eat a healthy, low-sodium diet, increase physical activity, maintain a healthy weight, limit alcohol use, and avoid smoking.
The new clinical practice Guideline for the Prevention, Detection, Evaluation, and Management of High Blood Pressure in Adults, from the American College of Cardiology and American Heart Association, recommends 10-year risk assessment for atherosclerotic cardiovascular disease (ASCVD) to guide treatment, along with strategies to improve hypertension treatment and control; proper blood pressure measurement; and structured, team-based approaches to care.[5]The threshold for treatment is determined by the ASCVD risk assessment. For the vast majority of patients with stage 1 hypertension, the initial recommended action is one or more nonpharmacologic interventions. The Table defines the categories of blood pressure in adults.
Table. Categories of Blood Pressure (BP) in Adults*
BP Category*
Systolic Blood Pressure (SBP)
Diastolic Blood Pressure (DBP)
Normal
< 120 mm Hg
and
< 80 mm Hg
Elevated
120–129 mm Hg
and
< 80 mm Hg
Hypertension
Stage 1
130–139 mm Hg
or
80–89 mm Hg
Stage 2
≥ 140 mm Hg
or
≥ 90 mm Hg
*Individuals with SBP and DBP in two categories should be designated to the higher BP category.
© 2018 American College of Cardiology & Medscape

Cite this: The State of the Art in Cardiovascular Risk Reduction - Medscape - Mar 05, 2018.