The US Food and Drug Administration (FDA) recently released new guidance on counseling patients who may be prescribed or are currently taking drugs with a Risk Evaluation and Mitigation Strategy, or REMS. Medscape spoke to FDA's Gary Slatko, MD, about this guidance, to offer healthcare professionals (HCPs) a summary of the key points and to identify best practices for patient counseling.
The REMS Program Reviewed
Medscape: Let's begin by having you review exactly what a Risk Evaluation and Mitigation Strategy, or REMS, is.
Dr Slatko: A Risk Evaluation and Mitigation Strategy, or REMS, is a drug safety program that the FDA requires for certain medications with a serious safety concern to help ensure that the benefits of the medication outweigh its risks. REMS include a risk mitigation goal and may include risk communications, and for some medications, they include other requirements or activities to be undertaken by one or more participants (eg, HCPs, pharmacists, and/or patients) who prescribe, dispense, or take the medication.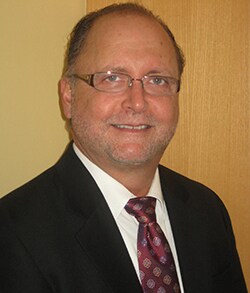 For example, a REMS may include a requirement that prescribers become certified in a REMS program and undergo specific training prior to prescribing a medication. It may also include a requirement that patients treated with the drug undergo periodic laboratory monitoring before and during treatment with the medication. 
FDA may determine that a REMS is necessary as a condition of medication approval, or FDA may require a REMS for a medication after approval if a new serious safety concern is identified.
Medscape: What does a drug with a REMS mean for HCPs and patients?
Dr Slatko: The requirements for HCPs can vary for each REMS. For most REMS, providers may receive REMS communications from the manufacturers. Certain REMS may have other requirements to help ensure safe-use conditions. For example, a REMS program might require prescribers to become certified or enrolled in the REMS, complete training, or document patient counseling or other safe-use conditions.
Patients play an essential role in REMS. The patient role varies and depends on the requirements of the REMS. Patients may receive specific information or counseling by their HCP about a serious risk associated with the medication, what action they need to take to mitigate a serious risk, and/or what symptoms they need to watch for and report to their provider.
The type of counseling provided by HCPs to patients who may be initiating or already taking a medication with a REMS is the subject of a recently published document, A Framework for Benefit-Risk Counseling to Patients About Drugs with a REMS.
Medscape: Many HCPs already employ counseling to educate patients about how to use drugs safely. How is counseling for drugs with REMS unique?
Dr Slatko: The counseling used when considering or taking a drug with a REMS should engage the patient in the initial decision-making process about whether the medication is appropriate for him/her. Such counseling effectively communicates key information about benefits, risks, and risk management information in a way that the patient is able to understand it, retain it, and act upon it.
Furthermore, this counseling encourages an ongoing reassessment and dialogue with the patient to reinforce his/her understanding throughout the course of therapy, while reinforcing the importance of adherence to REMS requirements to ensure that the product will be used safely.
Medscape: Why did FDA develop a framework for giving benefit-risk counseling to patients about drugs with a REMS?
Dr Slatko: REMS communications focus on informing HCPs and patients about the serious risks associated with the medication, including how to manage the risks and use the medication safely. REMS may also include additional requirements or activities that focus on supporting the safe use of the medication. However, information about medication benefits is generally not the focus of REMS communications.
FDA developed this framework for benefit-risk counseling because stakeholders conveyed the need for providing more balanced information about both the benefits and the risks of medications that have a REMS to patients who are being considered for, or already taking, such medications.
Public Information from the FDA and Medscape
Information provided by FDA and/or its employees on this website is for educational purposes only, and does not constitute medical advice. Any statement or advice given by an FDA employee on this website does not represent the formal position of FDA. FDA and/or any FDA employee will not be liable for injury or other damages resulting to any individuals who view FDA-related materials on this website.
Cite this: Drugs With a REMS: A Framework for Benefit/Risk Counseling to Patients - Medscape - Feb 20, 2018.