Lapses in Hiring Physicians
The Veterans Administration (VA) knowingly hired doctors whose malpractice or disciplinary history should have raised serious concerns with administrators, according to an investigation conducted by USA Today.[1]
The newspaper documented several instances in which a VA hospital or clinic made an unsuitable or illegal hire. The most egregious of these involved neurosurgeon John Henry Schneider, who "racked up more than a dozen malpractice claims and settlements in two states"—some of such consequence that he lost his license to practice medicine in the state of Wyoming—but was nevertheless hired by the VA hospital in Iowa City, Iowa.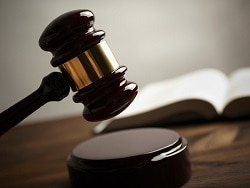 The malpractice claims that trail Schneider began almost immediately after the state of Montana issued him a medical license in 1997. Over the next 5 years, while at St Vincent Healthcare, in Billings, he faced several malpractice claims, including the case of a man who died of complications after four surgeries performed by Schneider.
The oft-sued neurosurgeon eventually stopped performing procedures in Montana but resumed his practice in Wyoming, where he formed his own professional liability insurance company in order to cover future claims. As it turned out, between 2006 and 2012, there were at least eight additional complaints filed against him, which by 2014 not only pushed him into bankruptcy but caused the state to first restrict and then revoke his license. (In an interview with USA Today, Schneider offered what he believed were exculpatory explanations for what went wrong in each of the cases, often pointing the finger at other providers.)
The VA admits that it was illegal to have hired Schneider, because federal law prohibits the agency from hiring doctors whose license has been revoked in any state, but that the Iowa City hospital's error was the result of VA officials providing the hospital with "incorrect guidance." Targeted by the VA for dismissal, Schneider has since resigned his position.
The Schneider example is an extreme case, but not the only one that demonstrates VA hiring lapses. In fact, despite an ostensibly rigorous screening process and rules barring providers who have revoked licenses or criminal histories, VA hospital officials have made other hiring decisions that seem questionable and even illegal, including the hiring of a psychiatrist who had been previously sanctioned for sexual misconduct and a psychologist with a record of felony convictions. The VA, despite having received multiple complaints against the psychologist detailing mistreatment, permitted him to continue working. He was fired about a year ago, after the VA determined he was a "direct threat to others."
After the media scrutiny, the VA has vowed to do better. According to a spokesman, the agency "will take the same prompt removal action with any improper hires we discover."
But injured patients question why the hires were made in the first place. "[T]he veterans, they went and served their country, and they're messed up and everything," said one of Schneider's former patients, who has a malpractice claim against him. "And then [they] turn that guy loose on them, that's what doesn't make sense."
Medscape Business of Medicine © 2018 WebMD, LLC

Any views expressed above are the author's own and do not necessarily reflect the views of WebMD or Medscape.
Cite this: Wayne J. Guglielmo. Did Agency Knowingly Hire Dangerous Doctors?; More - Medscape - Jan 15, 2018.