Give Your Office an 'Energy Audit'
Medical practices are always looking for opportunities to counter rising expenses and reduce the bottom line. These days, there are ways to meet those goals that are environmentally friendly, too. All it takes is some preplanning and using advances in technology. Not only are these "green" efforts conscientious, but they can also be profitable.
Whether you're obsessed with carbon footprints or simply wish to save money on utilities and overhead, a review of your office's patterns of energy consumption can be a fruitful exercise.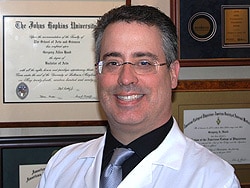 Maybe you're an employee or lease space from a landlord. If so, then you don't have to consider which office windows to install or replace, how much insulation to have, or where to plant trees in order to help save energy.
Even if you do own your office space, installing solar panels, geothermal systems, or wind turbines may not be practical economically or physically. There are also zoning approvals and other paperwork to consider. Nevertheless, whether you own your medical building, lease it, or are an employee, you and your staff can make a substantial impact on overall energy consumption and energy efficiency.
Big Savings May Be Hiding in Plain Sight
Some of the most effective ways to be green are also the most frequently overlooked. Perhaps the greenest tactic is to combine medical office space with other physicians. For example, a St. Louis internist I know shares space with her brother, who's a surgeon. Her time in the office perfectly matches his time in surgery, so one office suite handles the needs of two practices quite seamlessly. Thus, the costs and environmental impacts of another office are saved.
Granted, this scenario won't work for most people. But there are other ways to save. For instance, by choosing an office that's close to your hospital(s), surgery centers, or other facilities at which you attend, you and your patients can reduce—or even eliminate—many costs inherent in commuting and transportation.
The same logic applies to choosing where to live. I know of physicians who complain bitterly about having to drive 45 minutes to the hospital in order to see a patient while on call. Of course, where you choose to live is highly personal, but if the location of your home results in such animus and with such frequency, then perhaps it's time to consider relocating to a neighborhood that's much closer in order to save time, gas, and other resources.
Triangulating the location of your home, office, and most commonly visited facilities can save thousands of dollars a year in fuel and transportation costs. It can also save you hours, days, and even weeks that would otherwise be spent commuting. Depending on where you live, you may even be able to walk or bike back and forth to work, gaining the upside of regular exercise.[1]
Medscape Business of Medicine © 2018 WebMD, LLC

Any views expressed above are the author's own and do not necessarily reflect the views of WebMD or Medscape.
Cite this: Gregory A. Hood. It's Not Easy Being Green--Or Is It? - Medscape - Jan 08, 2018.