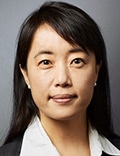 I am the editor of The Dangerous Case of Donald Trump, and I would like to express my gratitude to Dr Jeffrey Lieberman for taking an ethical stand in his recent Medscape video. I greatly appreciate and largely agree with his thoughtful piece, as I can see that we share the belief that ethics matter—and need discussion. I have repeatedly expressed to my colleagues that I would much rather have an ethically sound, concerned professional who disagrees with me than someone who agrees but disregards ethics.
This was the reason for my holding an ethics conference when the silence of our field felt deafening. At that time, I wished to discuss the American Psychiatric Association's (APA's) troubling "reaffirmation" of the Goldwater rule that seemed to go against all of its previous interpretations, as well as the rule itself as currently written in our professional code. The other question was, if we had an obligation to restrict our comments about a public figure, would there ever be an instance where a positive obligation to comment—a "duty to warn"—could apply?
Certainly, the Goldwater rule falls under the ethical principle that we "recognize a responsibility to participate in activities contributing to ... the betterment of public health" (Principles of Medical Ethics with Annotations Especially Applicable to Psychiatry, Section 7). In addition to Section 7, our ethical guidelines make clear that we have an obligation to the public as well as to individual patients. The following principles reveal that a neat separation between individual patients and the public is not always possible: Section 3 (the responsibility to seek changes in legal requirements that are contrary to the best interests of the patient); Section 6 (the requirement to provide care in emergencies, wherein the physician is not free to choose whom to serve); Section 8 (the obligation to strive to resolve external conflicts in a manner that is likely to be beneficial to the patient); and Section 9 (the need to support access to medical care for all people).
I invited some of the most prominent members of our profession to speak at the conference, but only two dozen people attended. When I had asked in private, many confided that they were afraid of being "targeted"—either by a litigious president, so that they would be fighting for their licenses the rest of their careers, or by his violence-prone followers, so that they would fear for the safety of their families and themselves. They felt that debating whether to warn about a dangerous presidency meant that all of us would be subjecting ourselves to the same danger by issuing such a warning. I myself needed to decide whether I was ready to risk all I had.
I was expecting death threats, and they came, but far more impressive was the response of mental health professionals.
I was expecting death threats, and they came, but far more impressive was the response of mental health professionals: hundreds, and soon thousands, came forth after hearing about the conference. They are thoughtful, concerned professionals who were looking for ways to speak about their concerns ethically and responsibly, when there was no precedent example of doing so. The proceedings of the conference, The Dangerous Case, became an instant bestseller, depleting stocks at major outlets and selling out in bookstores around the country within 2 days. Macmillan had a hard time replenishing the stocks for 5 weeks, so quick were they to empty, and in 2 months, the book is already in its ninth printing. While marketing might explain instant success, its durability seemed to indicate that we were meeting a critical need.
The volume includes some of the most renowned members of our field, such as Drs Robert Jay Lifton, Judith Herman, and Phil Zimbardo. Given their contributions to our profession, I cannot think of any other living authority who would have more credibility for forging an ethical path in these unprecedented times. In the book, we have taken great pains to keep to the letter of the Goldwater rule as it is written in the APA's Principles of Medical Ethics: We refrain from diagnosing, and in answering questions that the public has been asking, we do our best to educate about relevant psychiatric issues in general terms, with the intent of bettering public health. While we chose the trade book format for wide distribution, it meets every standard of a peer-reviewed edition, and all conflicts of interest were removed, including profit.
Here, I would like to emphasize that assessing dangerousness is different from making a diagnosis in that we are assessing the situation, not the person. The same person may not be dangerous in a different situation, for example, but a diagnosis follows the person. Diagnosing a public figure is indeed outside our domain and should not be done—and it is also irrelevant. With a public figure, dangerousness is what threatens public health and is the only situation in which we as mental health professionals should have a role, if any. (A study has shown, for example, that almost half of presidents until recent history probably suffered from a mental illness without much compromise, as far as we know, to their ability to lead.) Given that misconceptions and stigma—and the very use of psychiatric terms as epithets—arise from a lack of knowledge, it seemed to us that we should engage further in educating the public, not less.
There is irony in that another major psychiatrist has prominently broken the Goldwater rule (by declaring without examination that Mr Trump does not have a certain disorder) and has received no criticism, while authors of this book are assumed to be breaking the rule, even though we keep with it as it is written in the current code and as the APA has interpreted it prior to Mr Trump's campaign and presidency. This discrepancy makes me question whether we are really speaking about ethics—or is our concern merely a public appearance of professionalism? Ethics require reflection, agency, and resolution of dilemmas, or competing obligations. To silence all debate and to turn what was a reasonable rule into a blanket decree (a "gag order," as many have called it) raises the inescapable question of complicity with pressuring authority.
Many prominent psychiatrists, including chairpersons at major institutions like Columbia, who were skeptical about our abiding by ethical standards as we make our claims, changed their minds once they read the book. I therefore hope that Dr Lieberman will consider reading the book himself, if only to discover that it is not "simply tawdry, indulgent, fatuous, tabloid psychiatry," as he assumes it to be. While a formal "duty to warn" may not yet exist for public figures, the Tarasoff doctrine itself arose from an interpretation of longstanding professional ethics that held accountable a therapist who tried to claim confidentiality or responsibility only to his preexisting patient.
The humanitarian goals of medicine are outlined in the World Medical Association's Geneva Declaration in direct response to the complicity of doctors under Nazism and echo the principles underlying the APA code of ethics, the American Medical Association's code, and the Hippocratic Oath. Perhaps the decision to warn about a public figure should not be based on the formality of what comments to make in which forums, but on whether that general rule continues to serve these humanitarian goals when mental health expertise might be critical to a population's well-being and survival.
With all that we now know about prevention and population health, we would be dangerously neglectful to confine our professional responsibilities to within the walls of private offices.
Having devoted my career to studying and preventing violence, my field often intersects with public health and preventive medicine. Predicting violence at the individual level is little better than chance; predicting it at the societal level is almost surefire. With all that we now know about prevention and population health, we would be dangerously neglectful to confine our professional responsibilities to within the walls of private offices. Especially where violence is concerned, the social, economic, and cultural influences are so stark that the World Health Organization conceptualizes it under an "ecological model," and a condition once considered impervious to treatment has become entirely preventable. It may take the brink of World War III to create exceptions, but short of medicine's humanitarianism, no ethical rule should be limitless.
Because I am a forensic psychiatrist, I already work at the intersection of psychiatry and the law, and was previously invited to testify at six state capitols on prison reform. Hence, I absolutely agree with Dr Lieberman that mental health experts should not initiate contacts with legislators, for that act alone should disqualify them as expert consultants. I would like to clarify that I did not initiate contact with lawmakers. Merely upon my organizing the conference at Yale, an influential former member of Congress got in touch with me and asked if I would eventually testify before all of Congress. As various political situations delayed this arrangement and the special counsel's indictments evolved more rapidly than expected, a former US attorney and prosecutor intervened with her contacts to expedite my meeting with select members. I have only appeared where requested to educate purely on medical matters, keeping with our ethical code that states: "Psychiatrists are encouraged to serve society by advising and consulting with the executive, legislative, and judiciary branches of the government" (Principles of Medical Ethics, Section 7.1).
In reciprocation to Dr Lieberman's disclosure, as far as I know, I have no conflicts of interest. I considered myself apolitical before this presidency. I voted in presidential elections but am registered under neither party and rather consider partisan politics to diverge from my concerns. (I believe that a healthy person will make life-affirming choices regardless of ideology, and my task as a physician is to get people there, not to make the choices for them.) Given my experience with global health and violence prevention, sometimes witnessing first-hand the tragedies of civil war, gender-based violence, and mass murders, and trying to prevent these, political partisanship seems trivial in comparison to our humanitarian task to preserve lives and prevent deaths, regardless of ideology.
Medscape Psychiatry © 2017 WebMD, LLC

Any views expressed above are the author's own and do not necessarily reflect the views of WebMD or Medscape.
Cite this: Trump's Mental State: Dangerous Despite No Diagnosis? - Medscape - Dec 21, 2017.