ANAHEIM, CA ( Updated with commentary ) — Men are significantly more likely than women to receive bystander cardiopulmonary resuscitation (CPR) after an out-of-hospital cardiac arrest (OHCA)—at least in public, new research suggests[1].
The retrospective cohort study of more than 19,000 adult patients in the US who experienced an OHCA showed that 45% of the men vs 39% of the women received bystander CPR in public settings (P<0.01).
In addition, the men had 23% increased odds of survival than the women.
Interestingly, there was no significant difference in bystander CPR given in homes, with an equally low 36% vs 35% of each group receiving assistance, respectively.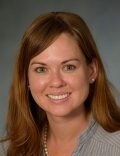 Lead author Audrey L Blewer (Perelman School of Medicine, University of Pennsylvania in Philadelphia) told theheart.org | Medscape Cardiology that the main takeaway message for clinicians is the strong need for "closing the knowledge gap" when it comes to this type of assistance.
"There are definitely barriers there. We need to know who is responding in these situations and how we can change our messaging and training to overcome some of these barriers," said Blewer, who is the assistant director for educational programs at the Center for Resuscitation Science at her university.
The finding that there were more disparities between the sexes in CPR given in public than in homes "speaks to the fact that there are potential biases; but there's more research that needs to be done in order to think about how to address these biases."
Blewer presented the study results here at the American Heart Association (AHA) 2017 Scientific Sessions.
Lifesaving Therapy
According to the AHA, approximately 90% of individuals who have an OHCA die; but CPR, especially if given immediately, can double or even triple the chance of survival.
Blewer noted that this fact about prompt delivery was the motivation for their research. "CPR is lifesaving therapy and is something anybody can do, and we're in the business of increasing bystander CPR," she said.
"However, only about 33% of those experiencing a sudden cardiac arrest in the United States get bystander CPR, and that varies based on the community that you live in," said Blewer.
"We were motivated to look at reasons that a victim will or won't get CPR and to see if there was a variation based on gender."
The investigators assessed data from the Resuscitation Outcomes Consortium (ROC) registry for adult, nontraumatic OHCA events occurring between 2011 and 2015. After researchers excluded EMS-witnessed events, 19,331 patients (63% men; mean age 64 years) were included in the final analysis.
In the full group, only 37% received any bystander CPR after their OHCA. Not surprisingly, this type of service was significantly associated with survival to hospital discharge, with an adjusted odds ratio (OR) of 1.64 (95% CI 1.49–1.80, P<0.01).
In public, the adjusted OR for men to receive this type of help vs women was 1.23 (95% CI 1.01–1.49, P=0.03). The OR for survival post-OHCA was also 1.23 for the men (95% CI 1.12–1.36, P<0.01).
In home settings, there was no significant difference between the sexes in likelihood of receiving this type of CPR (OR 0.94, 95% CI 0.87–1.01).
Identifying an "Important Gap"
Asked about the finding that bystander CPR rates for the entire group was higher in public settings than in the home, Blewer said that wasn't surprising, especially on the basis of previous research and her own past work experience.
"Cardiac arrests largely occur among people around the age of 64, which is a national statistic. We think that the people responding in homes are close loved ones," who are also often older, she said.
An article she published earlier this year in the Journal of the American Heart Association showed that individuals between the ages of 50 and 70 years were less likely to be current on CPR-training[2]. "So we're thinking people being less trained in that age group could lead to their not responding to events occurring in the home."
Overall, the study's results "identify an important gap . . . that can inform future messaging to lay responders, healthcare providers, and dispatchers," write the investigators.
"I'm a public-health official and one of the things that gets me up each morning is the desire to increase CPR training and ultimately, hopefully get more people doing CPR as needed after a cardiac event," said Blewer. "This is obviously something that needs to be improved in the United States."
She speculated that because CPR involves pushing on the chest, some people in the study may have hesitated about whether they should try to provide this type of assistance to women while in public.
But when asked, she noted that the researchers had no information on the sex or other characteristics of the bystander responders or what the percentages were of "old-school" CPR vs hands-only CPR.
"We need more information about responders in order to get a better sense of what the barriers are to response. We definitely need to delve into that a bit more," Blewer said.
"Also, we need to think about how we're messaging CPR training to individuals. There's a lot that could be done in terms of training people to respond as needed in sudden cardiac situations."
"Intriguing and Surprising"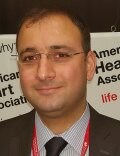 Asked to comment, Dr Mouin S Abdallah (Cleveland Clinic, OH) told theheart.org | Medscape Cardiology that he congratulates the study authors and finds it exciting to see this type of research done.
"The results were intriguing and a bit surprising to find this much difference in the rates of bystander CPR between men and women," said Abdallah.
He added that before speculating too much as to why this happened, "it's very important for these authors or other researchers to first investigate the barriers for the public to initiate CPR, which will probably require a lot of interviews. It should be asked: do you feel apprehensive about approaching a woman to provide CPR? We can speculate, but we'll never know until after we investigate."
For example, he wondered if there were more male than female bystanders in the registry.
"After we identify the reasons for the barriers to assistance, then we need to better educate the public," said Abdallah. However, he stressed that more research is important before creating "a bunch of new strategies without proven benefit."
That said, he noted that some of the AHA dummies for CPR training are female—and maybe class instructors should make sure they are providing training with dummies of both sexes.
"That is a cheap, easy, 'low-hanging–fruit' intervention," Abdallah said. While waiting for more research to be done in this area, "let's start with the not-so-expensive ideas and also get a lot more information about the responders in the meantime."
The study was funded by the American Heart Association (AHA) and the National Institutes of Health. Blewer reports receiving research grants from the AHA. Abdallah reports no relevant financial relationships.
Follow Deborah Brauser on Twitter: @MedscapeDeb. For more from theheart.org | Medscape Cardiology, follow us on Twitter and Facebook.
Medscape Medical News © 2017

Cite this: Bystander CPR in Public More Likely for Men Than for Women - Medscape - Nov 11, 2017.