Malpractice Fears Continue to Motivate Physicians
Researchers seeking "front-line" clinician data on the prevalence, causes, and implications of medical overtreatment in the United States cited "fear of malpractice" as the most common reason for providing unnecessary care, according to a study published last month in the multidisciplinary scientific journal PLOS One.[1]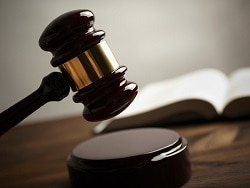 Physicians across a wide range of specialties and practice settings reported that, in their estimation, 20.6% of all medical care was unnecessary, including 22% of prescription medications, 24.9% of tests, and 11.1% of procedures.
An overwhelming 84.7% of the 2106 survey respondents identified malpractice fears as the chief reason that doctors overtreat. Fear of litigation was followed in descending order by:
Patient pressure/requests (59%);

Difficulty accessing prior medical records (38.2%);

Borderline indications of disease (37.7%);

Inadequate time to spend with patients (37.4%);

Lack of adequate information/patient history (36.7%); and

Pressure from the institution or management (20.8%).
Significantly, only 9.2% of respondents—a mere 194 doctors—identified "financial security of physicians" as the reason for overtreatment. And yet, as the study's authors note, most respondents—70.8%, or slightly more than 1490 doctors—said that physicians are more prone to provide unnecessary procedures "when they profit from them."
For this reason, when asked about the potential impact of having less fee-for-service reimbursement, 76% of respondents said that such a measure would reduce unnecessary utilization; 70.8% thought that it would also reduce national healthcare spending, by at least 30%.
Other potential solutions that doctors named for reducing overtreatment included training residents on appropriateness criteria, easier access to outside medical records, and more practice guidelines.
In their discussion, the researchers took special note of several findings, including physicians' identification of malpractice concerns as the key driver of medical overtreatment. Although that perception is widely held and clearly genuine, the authors suggest, it may exaggerate the prevalence of malpractice suits. Among other things, they cite a 2012 study that says "only 2-3% of patients harmed by negligence pursue litigation, of whom about half receive compensation," while another study reports that "paid claims have declined by 50% in the last decade."[1]
However, as shown in Medscape's 2017 Malpractice Report, about 55% of physicians have been sued. And no matter what the outcome of the suit, the preparation, time spent, anxiety, and harm to one's reputation weigh heavily on physicians' minds.
Clearly, if doctors believe that they're under attack and too often unjustly, they'll take whatever countermeasures seem best.
Medscape Business of Medicine © 2017 WebMD, LLC

Any views expressed above are the author's own and do not necessarily reflect the views of WebMD or Medscape.
Cite this: Wayne J. Guglielmo. Malpractice Fears Continue to Motivate Physicians; Doctors Weigh In - Medscape - Nov 28, 2017.