Eating little or no red meat during pregnancy has been linked to substance use in offspring in new research findings.
The cohort study of more than 5000 adolescents showed that children of mothers who consumed less meat during pregnancy were at significantly greater risk for alcohol and tobacco use by the age of 15 years and were 2.5 times more likely to consume cannabis, compared to their counterparts whose mothers ate meat daily while pregnant.
The investigators, led by Capt Joseph R. Hibbeln, MD, acting chief of the Section on Nutritional Neurosciences at the National Institute on Alcohol Abuse and Alcoholism at the National Institutes of Health, note that the interactions shown between the Transcobalamin 2 gene (TCN2) and meat consumption implicate cobalamin/vitamin B12 deficiencies.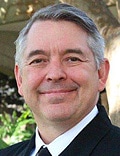 "We thought that fish would protect the kids from substance use problems, but we were wrong. It was when mothers ate more red meat," Dr Hibbeln told Medscape Medical News.
"That protected the children when they were teenagers in a dose-response pattern for substance use, which was surprising. And we were able to validate that using a technique of looking at variants in the transporter for vitamin B12."
The findings were published online October 9 in Alcoholism: Clinical and Experimental Research.
Role for B12 Supplementation?
"Vegetarian dietary patterns are associated with improved health outcomes among adults and, in addition, have strong ethical imperatives including promotion of sustainability, food security and reducing industrialized production of animals," the investigators note.
However, they also point out that "avoidance of nutrient-dense meats can decrease intake of cobalamin, iron, omega-3 fatty acids, selenium, and zinc, particularly in young women of childbearing age."
"[I]nadvertent nutritional deficiencies during pregnancy may result in residual neurodevelopmental harms to offspring," the authors write.
The population-based Avon Longitudinal Study of Parents and Children (ALSPAC) enrolled 14,541 pregnant women who lived in the United Kingdom and whose expected dates of delivery were between April 1991 and December 1992.
All filled out the Food Frequency Questionnaire. TCN2 genotyping was conducted, and biomarkers of iron status were measured.
For the current analysis, the researchers assessed 5109 offspring who were about 15 years of age at the time of a clinic visit. The adolescents were asked via electronic questionnaire about current substance use.
Results showed no significant associations between the three substance use outcomes (alcohol, tobacco, and cannabis use) and traditional, processed, or confectionary maternal dietary patterns.
However, vegetarianism was associated with all three adverse outcomes (adjusted odds ratio [OR], 1.28, 1.21, and 1.42, respectively; P < .001 for all).
The risks were greater specifically for low prenatal meat consumption, which included consumption of red meat, poultry, and meat products combined.
Table. Risk for Substance Use in Never vs Daily Meat Consumption Groups
Outcome
OR (95% CI)*
P Value
Alcohol use
1.75 (1.23 - 2.56)
< .001
Tobacco use
1.85 (1.28 - 2.63)
< .001
Cannabis use
2.70 (1.89 - 4.00)
< .001
*CI, confidence interval
"Given the likelihood of residual confounding, potential causality was evaluated using stratification for maternal allelic variants that impact biological activity of cobalamin (vitamin B12) and iron," the investigators report.
"Lower meat consumption disproportionally increased the risks of offspring substance misuse among mothers with optimally functional (homozygous) variants (rs1801198)" of the TCN2 gene.
Iron metabolism variants in the mothers were not significantly associated with their offsprings' substance use.
"In identifying vitamin B12 insufficiencies as highly likely to have a contributing role to our findings, greater meat consumption need not be advised to modify the risk," write the researchers.
Instead, using supplements or vegetarian sources of cobalamin "may be low cost and readily feasible interventions."
However, Dr Hibbeln noted, "this is still an association study" and does not show causation. Still, "for pregnant women, it would be prudent to follow the US dietary guidelines and make sure they have a good vitamin B12 status," he said.
Raises Questions
Lynda Ross, PhD, senior lecturer and clinical lead in nutrition and dietetics at Griffith University, Southport, Queensland, Australia, told Medscape Medical News that because this was an association study, it is difficult to draw firm conclusions.

"There are so many relationships and other lifestyle factors that can be involved, and they're so intertwined. So I'm always interested in what other factors might have been associated with it," said Dr Ross, who was not involved with this research.
Types of activities, exercise status, and possible substance use in the mothers are things that could have played a part in the outcomes, she said.
"I'm a bit wary when there's a focus on one food item rather than comments on lifestyle aspects."
That said, Dr Ross noted that the idea that B12 deficiency may play a part in the findings "is a really good suggestion."
That's because previous research has shown that individual nutrients, "especially omega-3 fatty acids," can switch particular genes on and off, depending on how much is in the diet.
"So it could be a number of factors in meat or in the diet overall that might affect a gene, but I don't think we know enough about those directions to be sure," she said.
"These types of association studies are imprtant because they raise questions and focus our attention so that we can then test in another type of study design the things that we pick up on," added Dr Ross.
ALSPAC was supported by a grant from the UK Medical Research Council, the Wellcome Trust, the University of Bristol, and the Intramural Research Program of the National Institute on Alcohol Abuse and Alcoholism. The study authors and Dr Ross have disclosed no relevant financial relationships.
Alcohol Clin Exp Res. Published online October 9, 2017. Abstract
Follow Deborah Brauser on Twitter: @MedscapeDeb. For more Medscape Psychiatry news, join us on Facebook and Twitter.
Medscape Medical News © 2017

Cite this: Low Prenatal Red Meat Intake Tied to Kids' Substance Misuse - Medscape - Oct 16, 2017.