ORLANDO — An examination of alcohol abuse after bariatric surgery is one of the research highlights anticipated here at the World Congress of Gastroenterology 2017.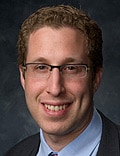 "We're seeing that with individuals who undergo bariatric surgery, there is an association with increased use of alcohol," said Seth Gross, MD, chief of gastroenterology at NYU Langone's Tisch Hospital in New York City.
The point of the systematic review and meta-analysis — which will be presented during a presidential plenary session — was to get the field of gastroenterology closer to a consensus on whether or not this increase in risk is real. The study will receive the 2017 American College of Gastroenterology (ACG) Auxiliary Award for trainee research.
A randomized controlled trial of different feeding strategies for patients with acute pancreatitis will also be presented. Different protocols will be compared with bowel rest, and the findings could help determine an optimal approach for these patients, Dr Gross told Medscape Medical News.
In addition, an international trial will examine therapeutic endoscopy for early Barrett's esophagus and high-grade dysplasia. "That will be interesting," he added.
Other research highlights include the therapeutic implications of gut microbiome findings, the use of artificial intelligence to help gastroenterologists better detect colon polyps, and the development of a new biomarker to distinguish chronic pancreatitis from pancreatic cancer.
For attendees interested in hepatology, there will be a focus on nonalcoholic fatty liver disease and an examination of fibrosis or scar tissue in patients with diabetes and suspected nonalcoholic fatty liver disease.
Expect the level of the scientific research "to be thought provoking," said Dr Gross.
How do we identify burnout, deal with the issues, and manage all the new things we have to do related to electronic medical records and quality standards?
The conference will also focus on trends in the specialty. One of the presidential plenaries, for example, will address burnout in gastroenterologists. "It's a very hot topic," he noted. "How do we identify burnout, deal with the issues, and manage all the new things we have to do related to electronic medical records and quality standards?"
A Global Partnership
For the first time, the ACG scientific meeting has partnered with the World Gastroenterology Organisation. "That in itself gives this meeting a different flavor. It makes us an international meeting," Dr Gross said.
Key opinion leaders from Asia, Europe, Latin America, and the United States will drive discussion about the latest progress in gastroenterology. "That kind of faculty organically creates global themes, whether it's around different types of hepatitis, managing inflammatory bowel disease, or dealing with colon cancer screening and prevention," he explained. In addition, symposia on hepatitis C, celiac disease, and other conditions will each include a lecture with a global perspective.
The combined conference will feature a historic number of research presentations. "We had a record number of abstracts submitted," Dr Gross reported. As a result, the conference will feature more oral and poster research presentations and a greater overall number of clinical sessions.
The overall breadth and depth of the meeting will offer attendees a unique opportunity. "There will be a lot of excellent discussion, and probably some of the best science you will see all year at this upcoming meeting," he said.
Dr Gross has disclosed no relevant financial relationships.
Follow Medscape Gastroenterology on Twitter @MedscapeGastro and Damian McNamara @MedReporter
Medscape Medical News © 2017 WebMD, LLC

Send comments and news tips to news@medscape.net.
Cite this: Complications After Bariatric Surgery Lead World Congress - Medscape - Oct 06, 2017.