"Moderate" fish consumption may reduce the risk for major depressive disorder (MDD) ― at least in older individuals living in an area known for high fish intake, new research suggests.
A cohort study of almost 1200 older adults in Japan showed that those who were in the third quartile for fish intake (111.1 g/d) had a significantly lower risk for MDD than those in the lowest quartile (57.2 g/d).
After adjusting for conditions such as stroke, diabetes, myocardial infarction, and cancer, the odds ratio (OR) was still significant.
However, there were no significant association with depression risk for the participants in the fourth highest quartile of fish intake (152.6 g/d; OR, 0.75), suggesting that there was a "reverse J-shaped effect," said lead author Yutaka J. Matsuoka, MD, PhD, chief of the Division of Health Care Research, Center for Public Health Science, National Cancer Center Japan, Tokyo.

Dr Matsuoka told Medscape Medical News he was surprised at the nonlinear association found by the investigators "because I imagined that the depression risk of people who eat fish more would decrease gradually."
Still, he noted the results show that eating 100 g of fish each day can be protective for mental health.
The findings were published online September 26 in Translational Psychiatry.
Implications for Depression Prevention?
"Systematic review of observational studies have revealed that fish consumption and levels of n-3 polyunsaturated fatty acids (PUFAs) such as eicosapentaenoic acid (EPA) and docosahexaenoic acid are associated with a reduced risk of depression," write the investigators, adding that a reverse J-shaped association has been suggested previously.
"However, there is limited evidence from populations with high fish consumption and no studies have used a standard psychiatrist-based diagnosis of MDD."
In Japan, consumption of fish, or n-3 PUFAs, is three to four times higher than in Western countries, they note.
Information gleaned from this new study "would be useful for the prevention of MDD in Japan as well as in other countries with a fish-eating population," the researchers write.
The current analysis assessed 1181 participants in the Japan Public Health Center-based Prospective Study, which began enrollment in 1990. These individuals (58.4% women) were between the ages of 63 and 82 years (mean age, 73 years); they completed two food frequency questionnaires and underwent a mental health examination.
Daily fish consumption for each participant, in grams per day, was determined by multiplying standard portion size by frequency. The fatty acid composition table of Japanese foods was used to calculate the daily intake of n-3 PUFAs and n-3 PUFA subtypes.
Participants were divided into quartiles on the basis of intake of fish, EPA, docosapentaenoic (DPA) acid, n-6 PUFAs, and other nutrients.
Among the full cohort, 95 participants received a diagnosis of MDD during follow-up of up to 25 years. Diagnoses were based on a score of 16 or higher on the Center for Epidemiological Scale-Depression or a score of 10 or higher on the Patient Health Questionnaire.
As shown in the following table, moderate intake of fish, EPA, and DPA were associated with significantly reduced risk for MDD compared with each dietary type's lowest quartiles.
Table. Intake Groups Linked to Decreased MDD Risk vs Lowest Quartiles
Group
OR (95% CI)*
3rd quartile of fish (111.1 g/d)
0.44 (0.23 - 0,84)
2nd quartile of EPA (307 mg/d)
0.54 (0.30 - 0.99)
3rd quartile of DPA (123 mg/d)
0.42 (0.22 - 8.85)
*OR, odds ratio; CI, confidence interval
The ORs were also significant for the third quartiles of fish and of DPA after adjusting for comorbid conditions (0.44 for each).
There were no significant associations found between MDD and any amount of consumption of total n-3 PUFAs, DHA, alpha-linolenic acid, total n-6 PUFAs, linoleic acid, or arachidonic acid.
"Emerging and compelling evidence suggests that diet and nutrition are extremely important factors in the high prevalence of depressive disorders, and our findings provide a basis to further examine the effectiveness of fish and n-3 PUFA intake for the prevention of MDD in...aged individuals," write the investigators.
However, Dr Matsuoka said it is not likely that the results are generalizable. He noted that a previous study suggested the association between fish intake and depression in older adults in seven low- and middle-income countries varied markedly by country, he said.
"However, I believe that our results could be generalizable to relatively high-income Asian countries."
Confirmatory Findings
Commenting on the findings for Medscape Medical News, Capt Joseph R. Hibbeln, MD, acting chief of the Section on Nutritional Neurosciences at the National Institute on Alcohol Abuse and Alcoholism, National Institutes of Health, said that the investigators raised important questions about nutrition and depression risk.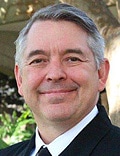 "They asked: in a population with higher levels of fish and Omega-3 intake than we find in Western populations, what does the high end of the curve look like? And that's a great question and very important," said Dr Hibbeln.
He added that the highest fish intake quartile in this study was 152 g/d, or around 6 oz/d, "which is very high for US intakes. That would be one and a half servings of fish every day."
Dr Hibbeln noted that the study's strengths included the large sample size and that
"they did have very solid findings ― that for at least one of the quartiles of fish and DPA intake, there is certainly a statistically significant reduction in the risk of depression."
However, "although there were trends for the highest level of fish consumption not being optimal, none of the results in this highest level were significantly different from the second and third quartiles," he said.
"So I'm not convinced that we have data that are robust enough to say definitively that there's a J-shaped curve. I think that a more conservative interpretation of the data is that there is a suggestion of a trend."
Dr Hibbeln pointed out that trying to divide 95 people with depression into four quartiles can lead to small group numbers. "You're becoming underpowered and vulnerable to confounders," he said.
"The take-away message is that this is consistent with a large body of other data studied finding protective association between fish consumption and lower risk of depression."
Dr Matsuoka has received a grant for scientific research from the Japan Society for the Promotion of Science and grants from the National Center of Neurology and Psychiatry Japan, the Pfizer Health Research Foundation, and the SENSHIN Medical Research Foundation. Disclosures for the other study authors are listed in the original article.
Transl Psychiatry. Published online September 26, 2017. Full article
Follow Deborah Brauser on Twitter: @MedscapeDeb . For more Medscape Psychiatry news, join us on Facebook and Twitter .
Medscape Medical News © 2017

Cite this: Moderate Fish Consumption May Reduce Depression Risk - Medscape - Oct 04, 2017.