Methylphenidate not only reduces apathy but also improves cognition in older, community-dwelling male veterans with mild Alzheimer's disease (AD), new research shows.
Study participants taking methylphenidate also enjoyed improved functional status and less depression compared to those taking a placebo.
"We have to look more closely at apathy, which is easy to miss because the apathetic patient is not the squeaky wheel," lead author Prasad R. Padala, MD, associate professor, Department of Psychiatry, University of Arkansas, and associate director for clinical programs, Geriatric Research Education and Clinical Center, Central Arkansas Veterans Healthcare System, Little Rock, told Medscape Medical News.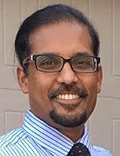 Research suggests that apathy may hasten neurodegeneration, "and if that's the case, we're missing a huge chunk out there, because patients can now be treated," said Dr Padala.
The study was published online September 15 in the American Journal of Psychiatry.
Most Common Behavioral Problem
Apathy, a profound loss of motivation, is the most common behavioral problem in AD patients. It can have significant functional and behavioral consequences for patients and can affect caregivers as well.
Treatment options for apathy are limited. Some improvements have been documented with cholinesterase inhibitors and dopaminergic agents.
Two previous studies suggested that methylphenidate improves apathy, but they were of limited duration ― one was a 2-week trial, and the other continued for 6 weeks.
The new 12-week, double-blind study included 60 community-dwelling men (mean age, 76.6 years) with confirmed AD. Participants had to have a caregiver and had to have scored 18 or higher on the Mini-Mental State Examination (MMSE) and higher than 40 on the Apathy Evaluation Scale-Clinician version (AES-C).
The 18-item AES-C scale measures behavioral, cognitive, and emotional domains of apathy in the 4 weeks prior to the patient's undergoing assessment. Study participants' scores range from 18 to 72; a score of 40 was the cutoff for clinical significance in patients with dementia.
More than half (58%) of the patients had mild depression; patients with current major depressive disorder were excluded.
"In some people, depression and apathy go hand in hand, and treatments for depression sometimes worsen apathy," said Dr Padala. "It's important to distinguish between these two conditions, and that's why we ruled out patients with major depression."
Patients were randomly allocated to receive either placebo or methylphenidate, starting with 5 mg twice daily and titrated to 10 mg twice daily at 2 weeks. This dose continued to 12 weeks but could be reduced in the event of adverse effects.
Methylphenidate works by increasing brain dopamine levels.
"Our hypothesis is that methylphenidate works on the prefrontal cortex, where the reward circuitry is," said Dr Padala.
Surprising Finding
After adjusting for baseline scores on the AES-C, the methylphenidate group had significantly greater improvement than the placebo group. Average between-group differences at 4 weeks was -5.2 (95% confidence interval [CI] -9.0 to -1.5; P = .006); at 8 weeks, -7.2 (95% CI, -10.9 to -3.5;P < .001); and at 12 weeks, -9.9 (95% CI, -13.6 to -6.2; P < .001).
One patient in each arm withdrew from the study because of caregiver unavailability.
Longer studies would be needed to determine whether further improvement in apathy is achieved with continued therapy or whether improvement plateaus at a certain point, said Dr Padala. He and his colleagues are now conducting a trial that will last for 6 months.
In the current study, the methylphenidate group showed more improvement than the placebo group at 8 and 12 weeks in the behavioral and cognitive domains of the AES-C. In the emotional domain, the improvement shown by the methylphenidate group relative to the placebo group reached statistical significance only at 12 weeks.
"Perhaps the emotional domain is being driven by improvement in the other domains and takes longer to come out," commented Dr Padala.
Distinct brain circuits may play a role in different apathy domains. According to the authors, cognitive and behavioral apathy is linked to anterior cingulate dysfunction, and emotional apathy is linked to the anterolateral frontal cortex.
As for secondary outcomes, the methylphenidate group had significantly greater improvement in scores on the MMSE (OR, 2.6; 95% CI, 1.1 - 4.0; P = .001), an improvement that is comparable to that seen with cholinesterase inhibitors. Greater improvement in scores was seen on the Modified Mini-Mental State Examination (3MS) in the methylphenidate group compared to the placebo group at 12 weeks (OR, 6.1; 95% CI, 2.7 - 9.6; P = .001). The 3MS is "more robust in detecting subtle memory problems," compared to the MMSE, said Dr Padala.
The impact on cognition was somewhat unexpected.
"Ritalin [methylphenidate] is used in children with attention- deficit/hyperactivity disorder, so we know it improves attention, but this really caught us by surprise, because it was much more than just attention," said Dr Padala.
But he cautioned that the MMSE is still "a crude measure" and that "we need more sophisticated measures for memory and cognition."
Significant between-group differences favored the methylphenidate group at 12 weeks for other measures, including the scale of instrumental activities of daily living, the Clinical Global Impressions-Improvement Scale (CGI-I), the CGI-Severity Scale (CGI-S), and the dementia depression scale.
There were no between-group differences in weight, pulse, or systolic or diastolic blood pressure. However, there was a significant within-group increase in systolic blood pressure in the methylphenidate group at 12 weeks (median increase, 7 mmHg).
A total of 22 participants experienced adverse events (AEs), 13 in the methylphenidate group and nine in the placebo group. The most common nonserious AEs were dizziness and insomnia.
One serious AE (a seizure in methylphenidate group) was possibly or probably related to study participation. There were no deaths.
There were no significant differences in the proportion of participants in the two groups who experienced AEs or serious AEs.
The study included only men, who lose testosterone as they age, which possibly makes them prone to apathy. It is not clear whether the results would be similar in women.
If stimulants are effect for patients with mild AD, would they have an impact at an earlier stage, when patients experience mild cognitive impairment (MCI), which is a precursor to AD?
"Apathy in MCI is known to increase the rate of conversion to AD," said Dr Padala. "So my question is, if we treat apathy in patients with MCI, does that change their neurodegeneration trajectory?"
Magnetic Stimulation
Dr Padala believes stimulation is an important treatment approach for apathy. His research group is investigating transcranial magnetic stimulation of the frontal cortex.
"The brain is like any other part of your body ― it needs stimulation and exercise; you use it or lose it," he said.
"Impressive Benefits"
Commenting on the study for Medscape Medical News, David S. Knopman, MD, professor of neurology, Mayo Clinic, Rochester, Minnesota, whose research focuses on cognitive impairment and dementia, described it as "thoughtfully designed," "interesting", "informative," and "well done," although it was limited by the small number of participants and the fact that it involved a single site and included only men.
"Those concerns aside, the study showed impressive benefits for methylphenidate that are potentially of clinical relevance."
But Dr Knopman questioned whether methylphenidate is specific for apathy.
"To the extent that methylphenidate had an effect on the modified MMSE suggests that there is an underlying, specific target of the drug other than apathy," he said. "That is not a criticism but rather alternate interpretation."
Dr Knopman did have a criticism, though ― not of the study, but of the field in general.
"It's well known but often ignored" that many cases of dementia that do not involve AD but that involve other diseases, such as Lewy body disease, are not associated with plaques and tangles but rather synucleinopathy.
In patients with Lewy body disease, neuronal pathways in the brainstem that control alertness are affected. This, said Dr Knopman, has a direct bearing on a mechanism of action of methylphenidate ― to improve alertness.
"My interpretation of the positive result is that the methylphenidate may have improved alertness in a subset of participants who had underlying synucleinopathy."
Dr Padala and Dr Knopman have disclosed no relevant financial relationships.
Am J Psychiatry. Published online September 15, 2017. Abstract
For more Medscape Psychiatry news, join us on Facebook and Twitter
Medscape Medical News © 2017

Cite this: Stimulant Cuts Apathy, Improves Cognition in Mild Alzheimer's - Medscape - Oct 03, 2017.