In response to the growing need for treatment for transgender individuals, the Mount Sinai Health System in New York City has launched two medical fellowships – the first of their kind in the United States.
The fellowships, one in transgender surgery and the other in transgender psychiatry, have been given to Bella Avanessian, MD, who completed a plastic surgery residency, and to Matthew Dominguez, MD, who completed a general adult psychiatry residency.
Jess Ting, MD, head of the surgical fellowship and director of surgery at the Mount Sinai Center for Transgender Medicine and Surgery, New York City, told Medscape Medical News that past surveys have shown that a high percentage of transgender people "have avoided the healthcare system entirely for fear of discrimination" or because of fear that care would not be culturally competent.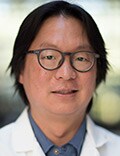 "There is a real lack of knowledge in traditional medicine about transgender people, how to care for them, and what surgical options there are," said Dr Ting.
"These fellowships will train the next generation of surgeons and psychiatrists to improve healthcare disparities in the transgender community," he added in a press release.
The release notes that medical schools commonly provide a total of only about 5 hours of training on LGBT health issues – even though gender confirmation surgeries increased by 19% in 2016.
"Up until we started our program a year and a half ago, there were no places within New York City where a transgender person could have this surgery. And in a city this large, that's quite remarkable," said Dr Ting.
Approximately 500 patients are currently on the wait list for this type of surgery at the Mount Sinai Center, which opened in July 2016, yet Dr Ting's team has been the only one performing the operations. "And there are only so many we can do," he said.
Paying It Forward
During her 1-year fellowship, Dr Avenessian will assist Dr Ting and perform the surgeries, as well as teach residents and medical students and participate in transgender-related research.
"I think of it as 'paying it forward.' We'll train her, and she'll train the next generation," noted Dr Ting. Eventually, "we'll have enough surgeons finally to meet the unmet need that's out there."
During his fellowship, Dr Dominguez will "treat patients in acute and longitudinal care with psychopharmacology and psychotherapy" and provide inpatient consultations and teaching support. He will also become familiar with transgender surgical procedures.
The Center for Transgender Medicine and Surgery was created to help patients as they go through every step of their particular journey, said Dr Ting. This includes having gynecologists, urologists, endocrinologists, and nursing staff available under one roof for initial assessments through posttransition care.
"We have devoted considerable effort into training...staff and clinicians to provide both clinically and culturally competent care," said Barbara E. Warren, MD, director for LGBT programs and policies in the Office for Diversity and Inclusion at Mount Sinai, in an earlier release.
As an example, intake forms have been changed so as to ask for a patient's preferred name and pronoun, in addition to their legal name.
"This is a very at-risk population, in regards to psychiatric care," noted Hansel Arroyo, MD, associate professor of psychiatry at the Icahn School of Medicine at Mount Sinai and head of the new psychiatric fellowship, in a press video. He added that up to 40% of these individuals have made a suicide attempt.
"I feel in my heart that this is going to set a wave of other programs following suit, in knowing that there's a need to specialize in transgender health, and to be able to provide that through education," said Dr Arroyo.
Getting the Word Out
Dr Ting noted that the fellowships were created upon realization that there were none with this type of transgender focus in the United States – a statistic that wasn't surprising to him.
"Before I started doing these operations, I had very little knowledge of transgender people and how to care for them. That wasn't something that was taught in traditional medical education," he said.
"Thankfully, now things are changing, as transgender health is becoming a part of medical school curriculum and residency training."
But because no fellowships were being offered, "I decided we should take a leadership position and start such a training program."
He added that if representatives from other medical centers are interested in starting their own program, they should contact his team. "We'd be very open to sharing our experience and expertise. We want to get the word out."
Dr Ting also noted that these are annual fellowships, so any residents who may have an interest in applying should do so. "Besides doing a full-year fellowship, they can come and spend a couple of weeks with us, rotating with us. We're open to a variety of education formats."
He added that clinicians will be encountering transgender people more and more, so it's important for them to be prepared to properly manage these patients.
Follow Deborah Brauser on Twitter: @MedscapeDeb . For more Medscape Psychiatry news, join us on Facebook and Twitter .
Medscape Medical News © 2017

Cite this: First US Transgender Surgery, Psychiatry Fellowships - Medscape - Aug 11, 2017.