NEW YORK CITY — Sessions on the use of dupilumab (Dupixent, Sanofi/Regeneron) and crisaborole (Eucrisa, Pfizer) for atopic dermatitis and psoriasis agents that target interleukin-23 will top the diverse list of highly anticipated presentations at the American Academy of Dermatology (AAD) 2017 Summer Meeting.
These talks will be particularly interesting as recent advances have led to myriad new therapeutic options for these and other stubborn conditions, said Jacob Levitt, MD, from the Mount Sinai School of Medicine in New York City, who is chair of the AAD scientific assembly committee.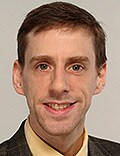 "We hope that a lot of information will be practice-changing, in addition to providing confirmation of current practices," he told Medscape Medical News.
"The sessions on new pharmacologic agents tend to be the most likely to change practice as derms adopt these new, often improved, therapies," he explained. However, it is also common to hear a particular fact at the meeting "that provides a fresh perspective on a difficult patient that one then takes home to try. Those minor practice changes happen a lot."
The monoclonal antibody dupilumab is the first biologic therapy ever available for atopic dermatitis. Its recent approval by the US Food and Drug Administration was particularly noteworthy for long-suffering adult patients, said Robert Brodell, MD, from the University of Mississippi Medical Center in Jackson, who is a member of the AAD scientific affairs committee.
"All of us, in our practices, have a lot of patients stored up over the years who are miserable atopics who just don't get better and carry it well into adulthood," he told Medscape Medical News. "Having something that appears effective for some of those patients, without a lot of side effects, will be life-altering."
The wide variety of other "bread-and-butter" conference presentations will span the field, from medical to pediatric, surgical, cosmetic dermatology, and more, said Dr Levitt.
Plenary sessions will cover a wide range of topics, including the use of platelet-rich plasma in dermatology, fallacies and new discoveries in vitiligo, and the CRISPR-Cas 9 gene editing tool.
Burden of Skin Disease
During one plenary session — the Burden of Skin Disease — a new AAD report that analyzes the prevalence, cost, and mortality related to 24 skin disease categories in the United States will be discussed by Marta Van Beek, MD, from the University of Iowa Hospitals and Clinics in Iowa City.
Dr Levitt said he is personally looking forward to a forum on comparative dermatology between humans and animals. He is also keen to attend the plenary session on platelet-rich plasma, because his own experience with the therapy for alopecia has been "quite negative."
This could be a trend or merely a passing fad, he explained. "It is a big business in dermatology with relatively limited strong data to support its use." He said he is interested in knowing "what is truly the evidence behind it."
The summer meeting is also designed to expand dermatologists' consideration of differential diagnoses and new treatments, according to organizers. To that end, traditional research presentations will be eclipsed by a more educational focus for dermatologists.
During hands-on sessions, skills related to scar revision and wound repair, nail surgery, and filler injections will be taught. And during one-on-one workshops, mock patient scenarios will be used to address ways to break bad news, deal with difficult patients, manage medication, and conduct total body skin exams.
"In addition to mingling with their colleagues, attendees enjoy the AAD summer meeting because it allows them to devote time to hands-on workshops without the fear of missing what they may have at the AAD annual meeting," Dr Levitt said.
The summer meeting is pivotal because of its ability to remind dermatologists of the full range of differential diagnoses and therapies at their disposal, Dr Brodell pointed out.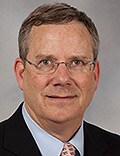 "What we're starting to understand in all of medicine, including dermatology, is that if we don't get the diagnosis right, it's very easy to go down the wrong pathway to treatment," he said. "At the meeting, we're exposed to one session after another that remind you of conditions that weren't top of mind or that demonstrate new conditions."
"It sort of forces us not to jump to a conclusion that the first thing we think of is the diagnosis," Dr Brodell added. "Sometimes when we're in our practices, we get into habits. This helps us break through errors that could be made by sticking to habits."
New York City is a huge draw for attendees, and "a great place to have a meeting," with opportunities to go to a Broadway show, the 9/11 Memorial and Museum, and the Statue of Liberty, said Dr Brodell. And, it will be easy for the high concentration of dermatologists located on the East Coast to attend.
Dr Levitt serves on advisory boards for Amgen, Janssen Biotech, Genentech, Medac, Ranbaxy, Pfizer, Promius, and Castle Biosciences, and is a consultant for Novartis. Dr Brodell serves on an advisory board for Cosentyx, and is a principal investigator for Galderma Laboratories and Novartis.
Follow Medscape Dermatology on Twitter @MedscapeDerm and Maureen Salamon @maureensalamon
Medscape Medical News © 2017 WebMD, LLC

Send comments and news tips to news@medscape.net.
Cite this: New Therapies in the Spotlight at AAD Summer Meeting - Medscape - Jul 24, 2017.