The Skills of a Plastic Surgeon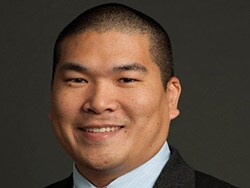 We were asked to write a short commentary on "in what clinical scenarios should another physician consult a plastic surgeon?" That is not an easy question to answer. Unlike specialties such as head and neck surgery or dermatology, the breadth of plastic surgery exceeds that of a single body part or region and involves multiple organ systems.
Modern plastic surgery arose from an amalgamation of oral surgery, ENT, and general surgery after World War I. The specialty has morphed continuously since that time. "Plastic" surgery is named after the Greek word plastike, meaning the art of reshaping.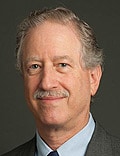 Many operations that I [Dr Granick] commonly performed when I was trained 35 years ago have completely changed or become outmoded. Many surgical specialties learn specific operations, like how to fix an inguinal hernia. There are several techniques and the surgeon uses the one he is most familiar with using. Plastic surgery designs specific solutions to clinical demands. For example, after I remove a skin cancer from a patient's nose, I am now faced with a wound. I make various assessments of skin tone and laxity, presence of natural skin lines, and so forth, in order to come up with the optimal reconstructive plan. It is not a fixed standardized procedure. It is customized to the patient and that patient's specific needs. It takes many years of doing this to learn how to do it well. It is a very unique skill to plastic surgeons and what sets them apart from other surgical specialties.
Today most plastic surgeons practice a combination of cancer surgery, burn surgery, reconstructive surgery, hand surgery, craniofacial surgery, microsurgery, and cosmetic surgery. Some plastic surgeons limit their practice to specific areas of surgery.
Training to Become a Plastic Surgeon
The road to being a plastic surgeon is long and arduous. The training paradigm has evolved over the past two decades, much as our surgical repertoire continues to evolve. When I [Dr Granick] started as a program director, a plastic surgery education began with training in general surgery or a surgical specialty (5-7 years), followed by a 2-year plastic surgery residency. The classic format still exists, but the plastic surgery component is now 3 years. In addition, many training sites currently are integrated 6-year programs participating in the Match straight out of medical school. Many of the graduates then go on to a 1-year subspecialty fellowship in hand-, craniofacial-, burn-, or microsurgery. The board-certification process consists of a challenging written exam and then a compilation of cases followed by an oral examination. Once fully trained and certified, plastic surgeons then have to perform maintenance of certification and retesting on an ongoing basis.
Resources for Selecting a Reputable Plastic Surgeon
That's the background training of a plastic surgeon, but individual practice patterns vary widely. The best way to know whom to consult is to get to know a couple of plastic surgeons who practice in your community. If you are comfortable sending a patient to one of them, he or she can either take care of your patient or refer on to a colleague who has more expertise in that area.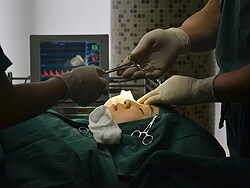 The most comprehensive resource is the American Society of Plastic Surgeons, which represents board-certified plastic surgeons in the United States. Also important is to recognize that the judicial system considers the term "plastic surgery" to be generic. You want to refer your patient to a surgeon certified by the American Board of Plastic Surgery. There are only 6700 plastic surgeons practicing in the United States at this time, making it one of the smallest surgical specialties. Beware of advertisements and news hype. Yes, we perform excellent cosmetic surgery, but we also do so much more. Knowing a good plastic surgeon to refer to can be one of the best assets for your practice.

Follow Medscape Surgery on Twitter for more surgery news: @MedscapeSurgery
Medscape Plastic Surgery © 2017 WebMD, LLC

Any views expressed above are the author's own and do not necessarily reflect the views of WebMD or Medscape.
Cite this: Tips on Finding a Reputable Plastic Surgeon for Patient Referral - Medscape - Jul 21, 2017.