Extended-release formulations of tramadol hydrochloride (tramadol ER) (multiple brands) may provide an alternative treatment option for reducing withdrawal symptoms in patients with opioid use disorder (OUD), new research suggests.
In a randomized study of 103 patients with OUD, those who received tramadol ER experienced greater withdrawal suppression during a 7-day tapering phase than those who received clonidine (multiple brands); the suppression rate was about the same as those who received buprenorphine (multiple brands).
In addition, the tramadol group had less severe withdrawal symptoms during the post-taper phase compared with both of the other groups.
"The main message is there is promise with the use of tramadol extended-release for opioid withdrawal during taper," lead author Kelly E. Dunn, PhD, Behavioral Pharmacology Research Unit, Department of Psychiatry and Behavioral Sciences, Johns Hopkins University School of Medicine, Baltimore, Maryland, told Medscape Medical News.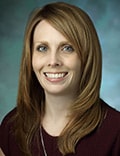 "And the fact that no persistent withdrawal occurred after the taper ended was exciting and suggests that more research on this topic should be done," said Dr Dunn.
The findings were published online July 12 in JAMA Psychiatry.
"Low Abuse Potential"
Tramadol is an "approved analgesic with opioid and nonopioid mechanisms of action and low abuse potential," write the investigators. In addition, tramadol ER, which is a Schedule V drug, "has a long elimination half-life (6-10 hours) that supports once-daily dosing."
Two widely used drugs for managing opioid withdrawal have been the unscheduled adrenergic agonist clonidine and the partial mu opioid agonist buprenorphine.
Although clonidine has low potential for abuse, it needs to be administered several times a day to be effective, and it has been associated with sedation and hypotension, note the researchers. Buprenorphine can be given only once daily but has abuse potential and, as a Schedule III medication, has several limitations.
"There are some logistical barriers with buprenorphine as well as some ideological barriers. Some places are not willing to prescribe an opioid agonist for this type of treatment," said Dr Dunn.
"Tramadol, on the other hand, has opioid-like properties," she said, adding that the investigators wanted to compare these medications to see whether tramadol would beat the "not very effective" clonidine and if it could surmount buprenorphine's barriers.
Three-Phase Study
The study was conducted from October 2010 to June 2015 and included a 26- to 28-day residential program divided into three phases. The first phase involved stabilization with 30-mg injections of morphine four times a day for 7 to 10 days, followed by a naloxone challenge.
The study cohort consisted of 103 adults with OUD (85.4% men; mean age, 28.9 years). The patients were randomly assigned to receive tramadol (n = 36), buprenorphine (n = 31), or clonidine (n = 36).
Phase two focused on tapering. Treatment started with one oral capsule four times daily of tramadol, clonidine, or placebo plus four 2-mg sublingual tablets once daily of buprenorphine or placebo.
"Study medications were tapered down in a double-blind, double-dummy fashion during days 1 to 7," write the investigators.
The dosage for the tramadol group was 300 mg on day 1 and 600 mg on day 2. It was then tapered to 200 mg by day 7. The clonidine group's doses were 0.4, 0.8, and 0.2 mg/day on days 1, 2, and 7, respectively; and the buprenorphine group's doses were 4, 8, and 2 mg/day.
Phase three ("post-taper") started on day 8. In that phase, all of the patients received placebo tablets and capsules for the remainder of the study.
Outcome measures included withdrawal symptoms, as measured on the staff-completed Clinical Opioid Withdrawal Scale (COWS) and the patient-completed Subjective Opiate Withdrawal Scale (SOWS); retention; and patient requests for concomitant use of other medications during the taper or post-taper phases (such as antacid or ibuprofen).
Significant Group Differences
Retention rates on the final taper day for the tramadol, buprenorphine, and clonidine groups were 72.2%, 90.3%, and 61.1%, respectively.
Although retention was significantly greater in the buprenorphine group than in the clonidine group (P = .01), the difference between the buprenorphine and tramadol groups was not significant. There were no between-group differences in enrollment on the study's final day (58% of each group).
Withdrawal ratings on the COWS were significantly different between the taper and post-taper phases for the entire patient population (mean, 5.19 to 3.97; P = .03), as were ratings on the SOWS (mean, 8.81 to 4.14; P < .001).
Area under the curve analyses showed significant mean reductions in scores on the SOWS between these two phases for the tramadol group (7.4 to 2.8, P = .03) and the clonidine group (13.1 to 3.2, P < .001).
However, withdrawal symptom scores increased slightly for the buprenorphine group (6.4 to 7.4). "We think this is due to its pharmacological properties, given the fact that it binds very long to the receptor," said Dr Dunn.
Post hoc analyses showed that withdrawal symptoms during the taper phase were significantly more severe for patients in the clonidine group than for those in the tramadol (P = .02) and bupropion groups (P < .001).
Concomitant medication use increased significantly from stabilization to the taper phase for the tramadol (P = .003) and clonidine groups (P < .001), whereas it increased during the post-taper phase in the buprenorphine group (P = .006), "suggesting higher withdrawal from those groups during those periods," write the investigators.
Between 50.0% and 55.6% of all participants reported an adverse event, but none of the events were serious.
Proceed With Caution?
"These data empirically support the use and further evaluation of tramadol ER for medically supervised opioid withdrawal," write the investigators.
Dr Dunn noted that in a real-world setting, patients generally receive their last dose on the final taper day, "and you may not see them again; that may be their final day of treatment.
"But our study and previous research have suggested that those receiving buprenorphine could still be experiencing withdrawal for a few extra days, which would put them at risk for things like craving and relapse."
However, that effect was not seen in the patients who received tramadol ER. "They experienced the majority of their withdrawal during the taper period," said Dr Dunn.
She noted that the results are preliminary and that more research needs to be done, especially because of the current study's small sample size.
"We're in the middle of an opioid epidemic, so anything that works you want to encourage people to use," said Dr Dunn. "Tramadol is already approved, so physicians could get access to it. But we also want to proceed with caution, and larger-scale studies with more definitive outcomes would be valuable before we categorically recommend its use."
The study was funded by a grant from the National Institute on Drug Abuse. The buprenorphine and placebo tablets were provided by Reckitt Benckiser Pharmaceuticals. Dr Dunn has disclosed no relevant financial relationships. The original article contains a list of disclosures for coauthors.
JAMA Psychiatry. Published online July 13, 2017. Abstract
Follow Deborah Brauser on Twitter: @MedscapeDeb . For more Medscape Psychiatry news, join us on Facebook and Twitter .
Medscape Medical News © 2017

Cite this: Tramadol May Offer a Better Option for Opioid Withdrawal - Medscape - Jul 14, 2017.