Is This 'Protection' Worth the Paper It's Written on?
Few if any doctors would dare perform a risky procedure without first securing a patient's informed consent. But to what extent can evidence of such consent protect physicians when something goes wrong? A recent Missouri Supreme Court ruling is the latest to suggest "not much," especially when the issue of consent isn't part of a plaintiff's claim, according to a May 31 report in Legal NewsLine.[1]
The Missouri ruling stems from a case involving Josephine Wilson, who in 2004 and 2005 underwent separate balloon dilations of her esophagus in search of long-term relief of her acid reflux. The procedures mitigated her symptoms, but in 2009 an ear, nose, and throat specialist (ENT) diagnosed her with inflammation of the throat lining, which made it difficult for her to swallow.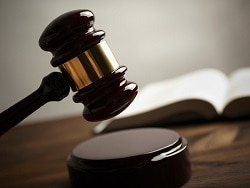 The ENT referred her to Rohtashav Dhir, a St. Joseph gastroenterologist who prescribed acid reflux medication and scheduled Wilson for an endoscopy. During the procedure, he found an inflamed stomach lining and a polyp near the top of Wilson's esophagus. He removed the polyp but also performed an esophageal dilation, despite an absence of anything in his scope that would have warranted this additional step.
It was during this second procedure that Dhir's dilator kinked, causing Wilson's esophageal lining to tear. A surgeon repaired the lining, but as part of her claim, Wilson stated that she continued to experience "constant pain" in her ribs, muscles, and nerves.
In his opening arguments during trial, Dhir's attorney noted that Wilson had signed a consent that, among other things, outlined the risks of endoscopy and esophageal dilation. The signed consent, the defense clearly believed, was exculpatory evidence that the jury needed to see as it began its deliberation.
Wilson's attorney disagreed. He not only thought such evidence irrelevant—since his client never claimed lack of informed consent—but believed it would only serve to confuse jurors.
The trial court judge disagreed, however, going so far as to allow the jurors to see a copy of the signed form. When the trial jury found in favor of Dhir and his practice group, Wilson and her attorneys appealed, ultimately landing the case before the state's high court.
Following its review, the Missouri Supreme Court reversed the lower court's decision, arguing that "because informed consent was irrelevant to the case as pleaded and could only confuse the jury in its determination of the facts, the judgment is reversed and the case is remanded to the trial court."
The high court also noted that, in addressing the issue of informed consent, other state courts have agreed that evidence of it is irrelevant to a claim of medical negligence.
Medscape Business of Medicine © 2017 WebMD, LLC

Any views expressed above are the author's own and do not necessarily reflect the views of WebMD or Medscape.
Cite this: Wayne J. Guglielmo. Informed Consent May Not Protect You in a Lawsuit - Medscape - Jun 27, 2017.