More Patients Are Ignoring Physicians' Advice
MarketWatch recently published its conclusion that "Americans are now utterly intolerant of ever being told they're wrong about almost anything."[1] The author, Tom Nichols, PhD, asserts that this problem, although nothing new, has reached such a proportion to become a national crisis and a threat to the ongoing existence of our society. Perhaps understanding this phenomenon would help when it comes to understanding the critical inefficiencies and redundancies of the US healthcare system.
Examples of this unwillingness to accept differing views may, at times, show up in the issue of some second opinions; some uses of urgent appointment clinics; and instances of rejection of medical advice. There are absolutely important examples in each of these three instances that are both highly appropriate and strongly recommended by independent counsel.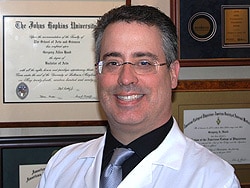 I have gone to great lengths to arrange second (and third) opinions for patients, at medical centers from coast to coast. In such cases, the additional opinion can serve to underscore and emphasize the referring physician's position and advice. Second, there are times when urgent appointment clinics are the most timely and efficient means to meet a patient's need.
Third, I know of some examples where patients have avoided major medical complications by ignoring medical advice. However, it's equally true that much more money is lost in US healthcare to waste, redundancy, and missed opportunities every year by actions that, on the surface, must appear appropriate to patients.
As Nichols expressed perfectly when writing for MarketWatch, "Some of this tendentiousness is part of an irascible American culture that is, paradoxically, woven into our greatness as a nation. Our willingness to speak our minds and rely on our own common sense has been central to an American character noted by Tocqueville and others since our founding as a nation."
Because I have ancestors who were in North America for more than 100 years before Tocqueville's birth, I understand this innate tenacity and its great, inherent worth. However, I am concerned, because I see increasing examples of informal fallacies, often based on inductive fallacies that lead to hasty generalizations.
Some of the most notable examples of the lost opportunities stemming from hasty generalizations involve patients' conclusions to not pursue important recommendations, such as screening colonoscopies for those at "average risk," because they've read about an individual who had perforations or other complications from these procedures. In terms of surgical and medical treatments, there are so many examples of missed opportunities owing to permanent mistakes of the past.
Too often, there is a compounding effect of patients' choices, which then leads to inefficient care, redundancy of care, and greater expense to the system. For example, the patient who does not get timely colon screening may then ultimately suffer symptoms. Unfortunately, I have seen patients with symptoms come to an urgent appointment clinic. However, because the physicians didn't have full details of the patient's case and personal/family risks, the physicians made insufficient recommendations that were directed in an earnest effort to alleviate the symptoms, but only with a perception of the symptom as a "symptom of the moment," rather than a piece in the bigger picture.
Of course, the urgent care facility does not deserve full blame. Often, the patient will persist in trying to avoid the potential (and actual) reality of the symptoms and won't admit the full truth. Such delays then compound the previous errors and give rise to the potential drive for second opinions once the true nature of the medical affliction is brought into an undeniable light.
Of course, not all issues of willfulness, intolerance, and logical fallacies occur in the examination room. Vast resources are consumed in political and bureaucratic agendas, which include at least as much available capital as the combined efforts of the individuals cited above.
Medscape Business of Medicine © 2017 WebMD, LLC

Any views expressed above are the author's own and do not necessarily reflect the views of WebMD or Medscape.
Cite this: Gregory A. Hood. What to Do When Patients Don't Heed Your Advice - Medscape - Jul 05, 2017.