BOSTON — Adult patients with episodic or chronic migraine can find relief from the novel calcitonin gene-related peptide (CGRP) antibody galcanezumab (LY295174, Eli Lilly and Co), new research suggests.
Following the announcement of positive topline results for three phase 3 trials earlier this year, further details were described in podium and poster sessions here at the American Headache Society Annual Scientific Meeting (AHS) 2017.
In the almost identical EVOLVE-1 and EVOLVE-2 trials, which together included more than 1700 patients with episodic migraine, those who received 120 or 240 mg of galcanezumab had significantly greater reductions in monthly migraine headache days (MHDs) than those receiving matching placebo, the primary endpoint.
Key secondary endpoints, including MHD reductions of at least 50%, 70%, or 100%, were also higher for the two dosing groups.
In the REGAIN trial, all findings were similarly significant among patients with chronic migraine.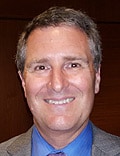 "We're very excited by our data. The results have been very predictable and consistent across all three of our trials, and the adverse events look consistent with what we've seen in previous trials and across the class," Eric Pearlman, MD, PhD, medical lead for headache in the US Medical Affairs Group at Eli Lilly, told Medscape Medical News.
Dr Pearlman added that the company will be submitting the data to the US Food and Drug Administration "in the second half of 2017."
Abundance of Anti-CGRP Data
Also presented at this year's AHS meeting were positive phase 3 HALO-CM trial results for the anti-CGRP fremanezumab (TEV-48125, Teva Pharmaceuticals) in chronic migraine, with topline results from its HALO-EM trial for episodic migraine released a few days earlier; and positive phase 2 results for eptinezumab (ALD403, Alder BioPharmaceuticals).
Topline results for the phase 3 PROMISE trial of eptinezumab are expected by the end of the month.
In addition, positive phase 3 trial findings were presented earlier this year at the American Academy of Neurology annual meeting for erenumab (AMG 334, Amgen and Novartis) in episodic migraine.
"This is the first class of medicine designed specifically to treat migraine. All of the other treatments were originally approved for some other use," said Dr Pearlman.
"I think there's been a lot of excitement because of that among the AHS attendees, but it also reflects the huge unmet need amongst migraine patients."
EVOLVE, REGAIN Trials
In EVOLVE-1, patients with episodic migraine and living in North America were randomly assigned 1:1:2 to monthly subcutaneous injections of galcanezumab 120 mg (n = 213) or 240 mg (n = 212) or to placebo (n = 433).
EVOLVE-2 patients were recruited from 12 countries, including the United States, and were randomly assigned to groups following the same dosing pattern (n = 231, 223, and 461, respectively).
In both studies (84% women; mean age, about 41 years), patients had a mean of 9.1 MHDs at baseline. In EVOLVE-1, there were reductions of 4.7 and 4.6 days at 6 months for the 120-mg and 240-mg groups, respectively, vs 2.8 days for the placebo group.
In EVOLVE-2, the reductions were by 4.3 and 4.2 vs 2.3 days, respectively. (All comparisons in both trials, P < .001.)
In REGAIN, the investigators enrolled 1113 patients from 13 countries who had chronic headache (mean MHDs at baseline, 19.4 days). All were randomly assigned to the same type of treatment groups as the EVOLVE trials but for only 3 months (n = 278, 277, and 558, respectively). However, there was a 9-month open-label extension phase, with results to be released later.
At the 3-month evaluation, the MHDs were reduced by 4.8 and 4.6 days for the 120-mg and 240-mg groups vs 2.7 days for the placebo group (P < .001).
In addition, most of the key secondary outcomes in the three trials significantly favored the active treatment over placebo.
Table 1. Key Secondary Endpoints in Treatment Groups
Group
≥50% MHD Reduction (%)
≥75% MHD Reduction (%)
≥100% MHD Reduction (%)
MHDs Requiring Acute Treatment (d)
EVOLVE-1
120 mg/mo
62.3
38.8
15.6
–4.0
240 mg/mo
60.9
38.5
14.6
–3.8
Placebo
38.6
19.3
6.2
–2.2
EVOLVE-2
120 mg/mo
59.3
33.5
11.5
–3.7
240 mg/mo
56.5
34.3
13.8
–3.6
Placebo
36.0
17.8
5.7
–1.9
REGAIN
240 mg/mo
27.5
8.8
<2a
–4.3
Placebo
15.4
4.5
<2
–2.2
P < .001 unless otherwise noted.
a P > .001.
More members of the 120-mg group in REGAIN also had greater MHD reduction of at least 50% (27.6%) vs placebo (P < .001). However, there were no other significant differences between it and placebo for the other endpoints shown above.
The patients receiving active dose in EVOLVE-1 and EVOLVE-2 and those receiving the 240-mg dose in REGAIN had a greater change in the Role-Function-Restrictive domain score of the Migraine-Specific Quality of Life Questionnaire (P < .001 for all comparisons) and greater change in the Patient Global Impression of Severity (P < .01, .05, and .01 for the three trials, respectively).
The following shows adverse events (AEs) that were significantly greater for the treatment groups than for the placebo groups.
EVOLVE-1:
Injection site pruritus (P < .001 for both doses)

Injection site reaction (P < .05 and .001 for the 120- and 240-mg groups, respectively)
EVOLVE-2:
Injection site pruritus (P < .01 and .001, respectively)

Injection site reaction (P < .001 for both doses)

Injection site erythema (P < .05 for 240mg only)
REGAIN: (only in the 240-mg group)
Injection site reaction (P < .01)

Injection site erythema (P < .001)

Sinusitis (P < .05)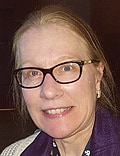 After the EVOLVE-2 presentation, session moderator Elizabeth Loder, MD, chief of the Division of Headache at Brigham and Women's Hospital, Boston, Massachusetts, asked whether any serious AEs occurred.
Presenter Robert Conley, MD, from Eli Lilly and the University of Maryland School of Medicine, Baltimore, reported that there were two cardiovascular (CV) events: one in the placebo group and one in the 240-mg group "that were resolved" and one non–treatment-related seizure.
Long-Term Safety?
"People will be very interested in more information" about possible CV events, Dr Loder later told Medscape Medical News. "A concern with all of these antibodies is long-term safety. Tolerability looks good but safety is important," especially based on past studies where problems cropped up down the line, she said.
"So we'll be interested if any safety signals emerge, not just for cardiovascular events but also long-term liver toxicity and things like that."
Still, Dr Loder applauded the study's "modest but definite reduction" in MHDs. "The results are consistent for all of these [anti-CGRP] drugs. It'll be interesting when they're all available to see how they try to differentiate themselves — hopefully it will be through cost."
She added that as long as no other patterns of AEs emerge, she's cautiously optimistic that at least some of the drugs in this new class will get approved.
"Despite the modest benefits shown, it's always good to have another choice for people. The array of treatments we currently have all suffer from tolerability problems and other things that make them undesirable for some people with migraine," said Dr Loder.
"So I think this is a welcome development and an important step forward for the field."
The studies were funded by Eli Lilly, of which Dr Pearlman and Dr Conley are full-time employees. Dr Loder has disclosed no relevant financial relationships.
American Headache Society Annual Scientific Meeting (AHS) 2017. Abstracts IOR-12LB, PS88-LB, and PS89-LB. All presented June 10, 2017.
Follow Deborah Brauser on Twitter: @MedscapeDeb. For more Medscape Neurology news, join us on Facebook and Twitter.
Medscape Medical News © 2017

Cite this: Galcanezumab Reduces Migraine Days in Phase 3 Trials - Medscape - Jun 15, 2017.