SAN DIEGO, California – Burnout among psychiatrists is not only on the rise, it seems to affect every stage of a clinician's career.
That was the main message from a special Town Hall session held here at the American Psychiatric Association (APA) 2017 Annual Meeting, which was dedicated to hearing personal experiences about physician burnout, as well as possible solutions.
During the standing-room-only session, which never saw fewer than six to eight people standing in line to share information or ask questions, story after story was told of patient overload, stress, and plans for early retirement.
Several mid-career and senior psychiatrists discussed their experiences, as did those in earlier career stages. "I'm already so overwhelmed and don't know where to turn," said a third-year resident.
Possible fixes raised during the interactive talk included creating resiliency committees within practices, or at least "safe" networking opportunities, getting involved with mentorship programs, and more use of telepsychiatry.
Chair of the APA workgroup on well-being and burnout Richard F. Summers, MD, told Medscape Medical News he knew the session would be popular because "a lot of people are thinking and talking about this subject, and the field is really galvanized."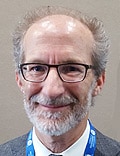 Dr Summers, who is codirector of residence training and clinical professor of psychiatry at the University of Pennsylvania, Philadelphia, applauded the various suggestions shared, and urged APA members to send additional thoughts and ideas to the email address burnout@psych.org, which was created during the session in response to the outpouring of comments.
In addition, his workgroup is currently developing a "mobile portal" that will be available on the APA's website and will include resources to address problems at both individual and institutional levels. The new portal is expected to be available this fall.
Focus for New APA President
Incoming APA President Anita Everett, MD, noted during the session that in her upcoming term, there will be a focus on supporting professional well-being and preventing burnout.
"We're interested in what we can do as an organization. We can't solve every issue for our profession, but there are certain things within our authority that we can provide to our members and to the field of psychiatry across all ages," said Dr Everett, who is also chief medical officer at the Substance Abuse and Mental Health Services Administration.
Past research has shown that burnout can erode the sense of calling that clinicians have and can put patients at risk.
"It's become apparent that it is the hospitals, the electronic health records, and the bureaucratic systems that are adding very much to this," said Saul Levin, MD, CEO and medical director of the APA.
"It's clear that we can't do this alone and need to bring in the insurance companies and more," added Dr Levin.
Overwhelming Fatigue
Throughout the session, clinicians continued lined up to tell their stories and offer ideas for ways to combat burnout.
"The fatigue is overwhelming," said one woman, noting that the Internet and social media are increasing access to clinicians. "It never stops."
"We don't close," said an emergency department psychiatrist. "There have been times when I leave and there are still 20 or more people who have been waiting for 8 to 10 hours." She added that during a 12-hour shift, she doesn't want to take a bathroom break, "let alone eat a meal."
Another attendee, who works for a self-owned physicians group, said that many of the physicians there want to retire much earlier than they ever expected. "Some have burst into tears in my office because they couldn't handle the patient load. We need guidelines or things to do around guidelines," she said.
"We also need to take better care of our colleagues. Whatever the APA can do to help psychiatrists to reach out to others would be great," noted a male conference delegate.
"Burnout looks a lot like depression, but there's less stigma talking about burnout," said another. A female clinician from Arizona agreed, noting that doctors are very hard on themselves. "As a culture, we could do better at accepting failure."
One resident asked whether something could be created to help explain what the boundaries are and what the tipping point is at which patient load begins to contribute to burnout. "Maybe it could be a toolkit for early psychiatrists to give information on how to build a career without taking on too much."
Dr Levin noted that the APA does have a toolkit, which can be accessed for free on their website, that explains ways to transition through the lifespan of psychiatry.
Cynicism, Flip-flopping
"We are skirting the issue of the elephant in the room," said a female attendee. "More and more, other people are telling us how to do our work, and we don't have control. Everyone else is making money, and we are the donkeys!" she exclaimed as the audience erupted in applause.
"Sorry," she grinned. "I hear that cynicism is a sign of burnout. And I've been in that for the last few years."
One self-described "end-stage career psychiatrist," who is about a year away from retirement, reported that what has helped him is "flip-flopping." He'll work in his mental health center for 6 months and then switch with a colleague to go to intake for the next 6 months. "It gets me out of the office and out of isolation."
Interestingly, a recent resident graduate noted that within resident training programs, there is often a push to avoid burnout, especially "by changing the environment." However, there's nothing to help them avoid burnout after residency. "And that's when it all becomes overwhelming," because they're thrown into practice without a safety net. "We need to prepare people for what's ahead."
After waiting in line to speak, Matthew L. Goldman, MD, a third-year resident in the Department of Psychiatry at Columbia University, New York City, told attendees that he believes the APA has "incredible potential" for addressing these issues.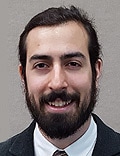 He later told Medscape Medical News that he was encouraged by the huge turnout for the session "and the endless interest in commenting and sharing about the many different aspects of this incredibly complicated problem."
Dr Goldman, who is the youngest member of the workgroup for well-being and burnout, coauthored an action paper approved by the APA General Assembly during the 2017 meeting entitled "Addressing Physician Burnout, Depression, and Suicide – Within Psychiatry and Beyond."
"Psychiatrists face similar workplace pressure as most specialists, but there are more patients than all psychiatrists could see. There's not enough of a workforce to support the work that they need to do ― and burnout follows," he said.
"We Should Have More Leverage"
"Some people want guidelines to help them structure their professional lives, while others want help in evaluating what they're doing, to see if it's reasonable or if it's not effective. They want a way to sort of benchmark themselves," said Dr Summers.
"So a lot of this is about consciousness-raising and learning: what are you doing and feeling and what are others doing and feeling?" he said. "It's trying to get a perspective to understand how much is us and how much is a system that has been stressed and transformed in a way that is no longer healthy for doctors."
He added that clinicians should give themselves permission to say no. "If we are a workforce-shortage specialty and everybody wants to hire psychiatrists, we should have a little more leverage on how we shape our jobs and job descriptions."
American Psychiatric Association (APA) 2017 Annual Meeting. Special Session, presented May 21, 2017.
Follow Deborah Brauser on Twitter: @MedscapeDeb .
Medscape Medical News © 2017

Cite this: Standing Room Only at APA Town Hall on Physician Burnout - Medscape - May 25, 2017.