SAN DIEGO, California ― Electroconvulsive therapy (ECT) leads to a significant improvement in depression, psychosis, and self-harm in patients aged 16 to 25 years; outcomes are even better for those who screen positive for substance abuse disorders, new research suggests.
Clinicians may want to keep these results in mind when considering how to treat youth who are transitioning from adolescence to adulthood and who are struggling with a mental illness, Nicole M. Benson, MD, Massachusetts General Hospital, Boston, and McLean Hospital, Belmont, Massachusetts, told Medscape Medical News.
But Dr Benson stressed that the study was not a randomized controlled trial and that "a lot more research is needed" to determine evidence-based treatments in this "very understudied population."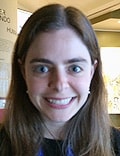 She presented the research here at the American Psychiatric Association (APA) 2017 Annual Meeting.
Challenging Time
The transition from adolescence to adulthood is "an incredibly challenging time," said Dr Benson. "It's difficult from a societal perspective but also because the brain is continuing to mature."
Those in this "transitional" group, aged 16 to 25 years, carry a significant mental health burden, said Dr Benson. More than 2 million people in this age category in the United States have a serious mental illness, and up to 35% have a co-occurring substance use disorder.
In adults, ECT has been shown to be a highly efficacious and well-tolerated treatment for major depressive disorder and for psychotic symptoms, but little is known about the effectiveness of ECT in youth, and even less is known about substance use among young patients who are receiving ETC.
The new study included 188 patients aged 16 to 25 years (mean age, 21 years), about half of whom were female. The patients were receiving treatment at McLean Hospital, a free-standing psychiatric hospital. Most patients (68.1%) were inpatients at the time ECT was initiated.
Study participants received five ECT treatments between May 2011 and August 2016. At Mclean Hospital, ECT is typically administered three times a week and involves six to 12 treatments.
"But we know from the literature on ECT that people do show improvement by the fifth treatment, and being younger is associated with showing treatment response earlier," said Dr Benson.
To screen for alcohol and drug use, researchers used the AUDIT-C, a single-item screen derived from the Drug Abuse Screening Test (DAST)-10. To assess clinical outcomes, they used the Behavior and Symptom Identification Scale-24 (BASIS-24).
The BASIS-24 has six domains: depression/functioning; interpersonal relationships; psychosis, emotional lability, and self-harm; and substance abuse. Mean scores for each item are from 0 (no difficulty) to 4 (extremely difficult).
Study participants completed the BASIS-24 and substance use disorder screen at the first ECT treatment and again at the fifth ECT treatment.
Patients had a variety of mental illnesses; 61.7% had a depressive disorder, and 16.5% had a psychotic disorder. About 64% of the patients screened positive for a substance use disorder.
The analysis found that after five ECT treatments, scores decreased significantly on all self-reported BASIS-24 domains (P < .001 for depression, interpersonal relationships, self-harm, and emotional lability; P = .001 for psychosis).
"We think this is a meaningful outcome," said Dr Benson.
More Improvement
The researchers also found that the 120 patients who screened positive for substance abuse disorder ― either for alcohol or drugs ― experienced significantly more clinical improvement in three subdomains, depression (P = .008), interpersonal relationships (P = .037), and emotional lability (P = .042), compared to those who screened negative for such disorders.
"We don't know what that means," said Dr Benson. "Maybe it means there's a role for ECT for those with co-occurring substance use disorders, or maybe it's an artifact from abstinence while being an inpatient receiving ETC. There could be lots of reasons, but it means there's more work to be done."
It is not clear how these outcomes in youth compare to outcomes in adults. Dr Benson stressed that the current results are "preliminary" and that "we just know ECT is associated with improvements" in this younger group.
Dr Benson acknowledged that the use of ECT in youth is somewhat controversial. But she pointed out that although the brain is still developing in persons of this age range, it is important to remember that these patients are "really sick."
It would be "a great idea" to use imaging to see see what impact ECT has on the developing brain, said Dr Benson. "We would love to know more about how this works and what the long-term effects are."
She also noted that ECT is being used on youth even younger than 16 years of age.
Terrific Treatment
Commenting on the findings for Medscape Medical News, John T. Walkup, MD, director, Division of Child and Adolescent Psychiatry, and codirector, Youth Anxiety Center, New York-Presbyterian and Weill Cornell Medicine, New York City, said ECT is "a terrific treatment" for affective psychoses and for severe affective illness in general for patients who are are "properly selected."
"It can be extremely effective, without any substantial side effects whatsoever, so there are reasons to like it," Dr Walkup added.
However, he noted that if young people receive proper psychopharmacologic treatment – ie, the right medications in the correct combinations – many will get better without the use of ECT.
In addition to proper selection, speed is another important consideration, he said.
"There are times when you need an immediate response because the suicidality is so intense. Five ECT treatments takes a week and a half, while it might take 2 months to clear some of these patients if you were just using medications."
But there are hurdles to overcome in the use of ECT in youth. It is fairly standard to require that two independent psychiatrists review each case, and in New York, where Dr Walkup practices, approval by an ethics board is necessary.
"That shouldn't stop appropriately selected patients receiving the intervention, but it may stop clinicians from recommending it."
In the end, said Dr Walkup, it is important to consider the risks and the benefits of ECT in young patients and the fact that there can be "substantial risks" to not treating someone. "These disorders, when they're severe, can stop people cold."
No significant relevant financial relationships have been disclosed.
American Psychiatric Association (APA) 2017 Annual Meeting. Rapid Fire Talks: Focus on Somatic Treatments 2, presented Monday May 21, 2017.
Medscape Medical News © 2017

Cite this: ECT Effective for Depression, Psychosis, Self-harm in Youth - Medscape - May 23, 2017.