SAN DIEGO, California – Contrary to what might be expected, becoming a parent appears to protect medical residents from burnout, a new literature review suggests.
A key factor might be empathy, lead investigator Natalie Sous, MD, Rutgers New Jersey Medical School, Newark, told Medscape Medical News.
"It's been shown that parents have higher empathy scores, although we don't know whether that's because empathetic people are more likely to become parents or whether parenting makes you more empathetic."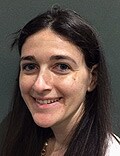 In any case, having less burnout "is opposite to what anyone expects" for parental residents because "they're doing two jobs at once," said Dr Sous.
The study was presented here at the American Psychiatric Association (APA) 2017 Annual Meeting.
Doctoring and Diapering
Dr Sous noted that an increasing number of medical residents are becoming parents while completing their training. Because burnout rates are high among residents, she wanted to understand the impact of starting a family and whether it contributed to resident stress.
For the study, Dr Sous conducted a literature search and reviewed 25 articles related to the effects of parenting on the well-being of residents in several medical fields.
"The common themes were that parents have more conflict at home, so you'd expect them to feel more burnout, but in general, they're less cynical and more empathetic, and they have lower rates of depression and greater life satisfaction. These factors seem to be protective."
One study of surgery residents reported greater job satisfaction among residents with children, but when stratified by sex, this finding was only significant for male residents.
The analyses highlighted the challenges parental residents face in balancing work and home obligations. But they also emphasized the happiness and fulfillment that parenting brings to their lives, despite the difficulties.
It's not clear from the research whether parenthood itself is curbing burnout, said Dr Sous.
"A study that would be really interesting, but would be hard to do, would see whether people become more empathetic after they're parents."
The new findings are good news for Dr Sous, a new mother of a daughter who will be turning 1 year old just as Dr Sous herself embarks on an internship in July. She plans to double-board in adult medicine and pediatrics.
Burnout is a "huge topic" in residency in general, although it seems to be less of an issue in psychiatry. "Psychiatric residents tend to be less burnt out than in other fields," said Dr Sous.
That could be because psychiatric residents "support one another," she said. "It's built into who they are and what they do, and I think that's helpful, for sure."
Less Burnout in Psychiatry
Commenting on the findings for Medscape Medical News, Michael Myers, MD, professor of clinical psychiatry and vice-chair of education, SUNY Downstate Medical Center in New York City, agreed that psychiatric residents typically suffer less burnout than other residents.
According to burnout studies, "we are a group down near the bottom," said Dr Myers, who until recently was the director of residency training at SUNY.
One recent study put the burnout rate among psychiatric residents at 42%, which sounds high but is still lower than the "ballpark" of 50% to 55% in other areas of medicine, he said.
Dr Myers defines "burnout" as "a loss of meaning in your work."
"I have heard it referred to as a kind of erosion of the soul," said Dr Myers. For example, physicians who were originally drawn to medicine because they wanted to help others might start to not care anymore, become "sick of helping people," and resent the long hours they spend at their practice, he added.
Dr Myers found the new poster "interesting" and the results "a good thing."
In becoming a parent, "you can't help but have to focus on someone other than yourself and, if you're a couple, then someone other than your spouse or partner."
Having a child means having to be organized and to balance many factors at once in your life.
"That's often what people struggle with, but yet, at the end of the day, even though you're tired, attending to a child is an immediate departure from the worries of your work."
But their burnout levels might change once residents start practicing. At a session on burnout at the APA meeting, relatively new psychiatrists lamented not being better prepared for the "real world," said Dr Myers.
"Many said they had only been practicing for a few years and are already burned out."
No relevant financial relationships were reported.
American Psychiatric Association (APA) 2017 Annual Meeting. Abstract P1-04, presented May 20, 2017.
Medscape Medical News © 2017

Cite this: Parenthood May Protect Medical Residents Against Burnout - Medscape - May 22, 2017.