SAN DIEGO, California — Adolescents with high exposure to major disasters have elevated levels of alcohol abuse and emotional trauma compared with their peers with lower exposure to these events, new research shows.
Youth who lived through both Hurricane Katrina in 2005 and the Deepwater Horizon oil spill in 2010 have feelings of anger and experience family problems, investigators found.
This new research underlines the importance of social support and access to mental health services for adolescents experiencing psychological distress, said Joy D. Osofsky, PhD, professor of pediatrics and psychiatry, Louisiana State University Health Sciences Center, New Orleans.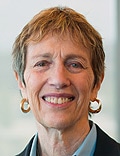 Children have been "left out of the equation" in past studies on the mental health fallout from disasters, and much of the research has focused only on natural disasters, said Dr Osofsky.
She presented the findings at a press briefing here at the American Psychiatric Association (APA) 2017 Annual Meeting.
Risk-Taking Behaviors
Hurricane Katrina, which swept New Orleans on August 29, 2005, is considered one of the five deadliest hurricanes in US history. At least 1245 people died in the hurricane and subsequent floods.
The oil spill began on April 20, 2010, when an explosion on the Deepwater Horizon Macondo oil well drilling platform released millions of barrels of oil into the Gulf of Mexico. Eleven people went missing and were presumed dead.
To gain insight into the effect these traumatic events had on youth, the researchers studied 459 students, mean age 15.7 years, at high schools in St Bernard Parish in Louisiana. The sample included mostly white (56%) and black (29%) participants.
Researchers used data from the Louisiana State University Health Science Center Department of Psychiatry Disaster Interview survey completed by the students. The survey asked teenagers about their severity of exposure to the disasters; socioeconomic status; feelings of anger, depression, and loneliness; family problems; and level of alcohol use.
Logistical regression analysis showed that exposure to Hurricane Katrina predicted alcohol risk-taking behaviors (P = .078). "This is close to significance and warrants further investigation," said Dr Osofsky.
Family problems (P = .008) and anger (P = .001) were significantly associated with such behaviors.
"Adolescents certainly use risk-taking behaviors as a way to deal with their stress and their anger," said Dr Osofsky.
In the multiple regression analysis, all factors that the researchers looked at, including alcohol use, oil spill experience, Katrina experience, family problems, depression, anger, and loneliness, predicted posttraumatic stress disorder (PTSD). Each predictor contributed to the regression in a way that was statistically significant (P < .05).
Anger and Alcohol
Depression most strongly predicted PTSD, followed by anger and loneliness, said Dr Osofsky.
"Loneliness is important when taken together with displacement issues and family problems. Anger is also important, as it predicted alcohol use."
However, she added, all factors "contributed to our understanding of PTSD and postdisaster behavioral health needs for adolescents."
The study also showed that if parents were "doing okay," their kids were more likely to "do okay," too, but it uncovered a lot of family problems, which can influence how well children fare, said Dr Osofsky.
"Not only did we see alcohol abuse in some adolescents, we saw alcohol abuse in the families, as well as substance use and domestic violence and a number of other things."
Fishing communities on the Gulf coast were heavily affected by the oil spill, said Dr Osofsky.
"People knew they could come back after Katina — they had been through hurricanes before — but with the oil spill, they didn't know if they were going to be able to come back, so you had uncertainty, and the interruption of generations of fishermen," she added.
"At the age of 11 or 12 years, you're supposed to have the opportunity to go out with your grandpa on his fishing boat, and these youngsters weren't going to have that chance."
Dr Osofsky also noted that "there wasn't all that much for adolescents to do" after the disasters.
To secure the mental health of youngsters exposed to disasters, the emphasis should not be limited to psychotherapy or psychopharmacology, but on other ways to help support children and families, said Dr Osofsky.
"The idea of integrating more trauma-informed care and mental health services in de-stigmatizing ways will make a significant difference for the adolescent population."
Need for Disaster Planning
Session Chair Ranna Parekh, MD, MPH, director, Diversity and Health Equity for the APA, pointed out that the association issued a position statement on adolescent substance use in 2016, and then earlier this year also issued a position statement on mental health and climate change.
Commenting on the findings for Medscape Medical News, Elspeth Cameron Ritchie, MD, a clinical and forensic psychiatrist who completed a fellowship on disaster psychiatry at the Uniformed Services University some 14 years ago, and who attended the press briefing, said, "What I heard here is consistent with what we have seen in a number of other settings, that disasters do impact communities and that the impact is long-lasting and often multigenerational."
Places that have good community supports are often more resilient than other places after a disaster, said Dr Ritchie.
"It's not necessarily a question of finances," she added. "Some parts of New Orleans that had a rich family community, and a sense of connection, even if they didn't have the money, were all taking care of each other [after the hurricane]."
It would have been interesting to see what effect these disasters had on individuals who had to relocate, she noted.
"Most of the time, children are resilient because their parents are resilient and they are in a resilient community," said Dr Ritchie.
Parents can become resilient by being prepared to survive in the short-term. Disaster planning involves things like having enough gas in the car and money in the bank, said Dr Ritchie.
"The basic principles of disaster interventions are not about therapy in the beginning. It's about communications, so that families know where each other is, and it's about shelter — knowing where you're going to sleep tonight, and knowing you have enough to eat."
Such planning may help prevent substance use disorders, and so, later on, there is less need for mental health interventions, said Dr Ritchie.
The authors and commentators have disclosed no relevant financial relationships.
American Psychiatric Association (APA) 2017 Annual Meeting: Abstract P3-154. Presented May 21, 2016.
For more Medscape Neurology news, join us on Facebook and Twitter.
Medscape Medical News © 2017 WebMD, LLC

Send comments and news tips to news@medscape.net.
Cite this: Disasters Tied to Alcohol Abuse, PTSD in Young Victims - Medscape - May 21, 2017.