SAN DIEGO, California — Harassment via social media can exacerbate existing mental health pathology in adolescents, new research suggests.
A small study of 50 participants between the ages of 13 and 16 years who were inpatients at a psychiatric unit showed that those who had been victims of cyberbullying had significantly higher scores on measures of depression, anger, and dissociative symptoms than those who were not cyberbullied.
In addition, there was a significant link between cyberbullying victimization and a history of emotional abuse.
"This is interesting because bullying through the internet is done through emotional measures," lead author Samantha B Saltz, MD, Jackson Memorial Hospital, University of Miami, Florida, told Medscape Medical News.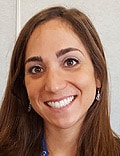 The findings were presented at a press briefing here at the American Psychiatric Association (APA) 2017 Annual Meeting.
Session moderator Ranna Parekh, MD, MPH, director of the Division of Diversity and Health Equity at the APA, noted that as a former child and adolescent psychiatrist, she was glad to see discussion on this topic to provide guidance to clinicians.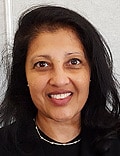 "Ask patients about this; not just directly about victimization but also if they've ever been a bystander and watched it, because vicarious trauma is a critical issue," said Dr Parekh. "Also, it's important to know what the slights or examples of bullying are" to a particular patient.
"A Dangerous Place"
Dr Saltz noted that there are many benefits of internet use for young people, including letting them communicate with their friends and "helping them to build technical skills." However, there are also several risks, especially with social media.
The Centers for Disease Control and Prevention has reported that 13% to 46% of victims of cyberbullying do not know their perpetrator, and 22% of perpetrators do not actually know their victim's identity, said Dr Saltz.
"The internet can be a dangerous place, where children and adolescents can hide behind false identities and speak with strangers. And there are consequences of this," she said, adding that, on the severe side, it can even lead to suicide.
"Therefore, we felt we needed to research this topic."
In 2015, the investigators published findings in the Journal of Depression and Anxiety showing that cyberbullying was common in a Miami psychiatric unit among a group between the ages of 11 and 17 years. There was also a significant association between being a victim of cyberbullying and increased scores on the Screen for Child Anxiety Related Emotional Disorders and the Piers-Harris Children's Self Concept Scale.
In the current study, the researchers assessed 50 young inpatients at Four Winds Hospital in Katonah, New York, between September 2015 and November 2016. All completed the Trauma Symptom Checklist for Children, the Childhood Trauma Questionnaire, and the Modified Cyberbullying Questionnaire. They were also asked about their social media usage.
"We found that patients were very engaged in social media," said Dr Saltz, with 86.3% having access to a cell phone.
Ten of the study participants reported being victims of cyberbullying, and three admitted to being perpetrators.
More Education, Research Needed
Of those who were bullied, at least once daily, 80% took part in instant messaging and 78% in text messaging; 60% were on Facebook, 60% on Instagram, and 40% on Twitter; and 40% used chat rooms.
Interestingly, none of the victims was using email, "suggesting that email is not really the way that cyberbullying is done," said Dr Saltz.
Higher Trauma Symptom Checklist for Children scores were found for the bullied vs nonbullied participants on the depression (scores, 74 vs 60.68, respectively; P = .02), anger (56.8 vs 49.2; P = .02), and dissociative symptoms (65.5 vs 56.98; P = .04) subscales.
In addition, "those who were victims of cyberbullying underreported less than those who weren't victims," said Dr Saltz (P = .003). "That means that these results are more valid because [these patients are] less likely to minimize their symptoms."
Although a past history of emotional abuse was associated with being a cyberbullying victim (P = .01), there were no significant associations with physical or sexual abuse or with physical or emotional neglect. Types of emotional abuse were not assessed.
Dr Saltz noted that, overall, youth need more education about how to effectively and safely use social media and other technology. "That means not only educating children and adolescents themselves, but also educating their parents, schools, and counsellors to keep our children safe."
Also, "additional research needs to determine the role of extensive social media use in mental health problems of adolescents who are not abused, but may otherwise be affected by social media access," write the investigators.
Major Public Health Issue
Dr Parekh noted that the APA has a policy statement on bullying that includes a line about cyberbullying.
"You cannot be a child and adolescent psychiatrist or a parent today and not understand what cyberbullying is. This poster and study is something for all of us to be paying attention to," she said. "It's a major public health issue."
She added to Medscape Medical News that she appreciates the nuances of the new study, especially the lack of emailing use. "We know anecdotally that kids are saying that email is so passé. You just really have to keep up with the different types of communication and relationships and potential venues for bullying."
"Parents need to be aware of this, but so do providers. If you're going to really connect with your adolescent, you need to know how to ask the right questions: Are you part of text messaging or Facebook? And how is it you connect with your friends? This is just a really hot topic."
She added that there has been a lot of talk about the Netflix series 13 Reasons Why , which centers around an adolescent girl who went through a number of issues, including bullying, before it ends with her suicide. Dr Parekh noted that much of the discussion has been that the program did not show enough about what someone in the girl's position could have done to get help.
"The APA has a beautiful blog post on resources," Dr Parekh said. "Whatever is going on around this conversation, it needs to continue and include a lot of positive things. We have a lot to do, but I think anything that stimulates conversation is important."
Dr Saltz and Dr Parekh have disclosed no relevant financial relationships.
American Psychiatric Association's (APA) 2017 Annual Meeting: Poster abstract P8-037. To be presented May 23, 2017.
Follow Deborah Brauser on Twitter: @MedscapeDeb. For more Medscape Neurology news, join us on Facebook and Twitter.
Medscape Medical News © 2017

Cite this: Cyberbullying Exacerbates Mental Health Issues - Medscape - May 21, 2017.