CHICAGO, IL — There is a high incidence of previously unrecognized, silent atrial fibrillation (AF) in patients at high risk for AF and stroke, according to a new study[1].
In the REVEAL AF study, silent AF as tracked by implanted monitor and lasting 6 minutes or longer occurred in about 30% of high-risk patients over a period of 18 months and 40% of patients at 30 months.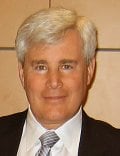 "Atrial fibrillation is an important risk factor for stroke, but a significant number of strokes occur in patients with no prior recognized atrial fibrillation. To improve stroke prevention, we need better ways to identify and prophylactically treat AF patients at risk," said lead author Dr James A Reiffel (Columbia University, New York, NY).
There is abundant evidence for asymptomatic, otherwise-unrecognized AF from patients with implanted pacemakers or defibrillators, he noted. "The patients don't know they're having them, the docs don't know they're having them, and so the patients are not being treated appropriately with anticoagulants," Reiffel said.
"But those were retrospective analyses of patients who have underlying electrical disorders and who require a device. The question that is fair to ask is, how often do patients who have the comorbidities of concern actually have atrial fibrillation we are unaware of, and, if we detected it, would that lead to therapies that prevent strokes and heart failure that would otherwise not have been prevented?" he said.
The REVEAL AF trial, presented here in a late-breaker session at the Heart Rhythm Society (HRS) Scientific Sessions 2017, sought to answer the first part of the question.
The prospective, single-arm, multicenter study, conducted at 57 centers in the US and Europe, enrolled 385 patients (mean age 71.5 years; 52.2% male) with a CHADS2 score of ≥3, or CHADS2=2 and at least one of the following risk factors: coronary artery disease, renal impairment (GFR 30–60 mL/min), sleep apnea, or chronic obstructive pulmonary disease.
The patients were implanted with a rhythm-monitoring device (Reveal LINQ, Medtronic) to track their heart rhythm.
"The LINQ recorder is about the size of two toothpicks put together. It's really small. It doesn't require surgery to implant, you can insert it through the skin with a plunger and patients tolerate it just fine. Insertion is an outpatient procedure, and it records for up to 3 years," Reiffel told heartwire from Medscape.
In-office follow-up visits occurred every 6 months for a minimum of 18 and a maximum of 30 months. The median follow-up was 22.5 months.
The AF detection rate was 6.2% at 30 days and increased throughout the monitoring period.
Increasing AF Detection Rates
| Mo | Rate (%) |
| --- | --- |
| 1 | 6.2 |
| 6 | 20.4 |
| 12 | 27.1 |
| 18 | 29.3 |
| 24 | 33.6 |
The incidence of AF was similar among patients with CHADS2 scores 2 (24.7%), 3 (32.7%), and >4 (31.7%; P=0.23).
The median time from device insertion to detection of the first AF episode was 123 (interquartile range [IQR] 41–330) days.
The high rate of detection was possible because of continuous monitoring, Reiffel noted. "AF may have gone undetected in over three-quarters of patients had monitoring been limited to 30 days."
Although the protocol of REVEAL AF did not require any specific intervention on the part of participating physicians, 56.3% of patients who met the primary end point of ≥6 minutes of AF were prescribed oral anticoagulation, and 14.8% were prescribed rhythm-control medication at some point during follow-up.
Detection of silent AF has important public-health implications, Reiffel said. "The mechanism of clot formation in the atrium does not require the patient to have symptoms. The atrium doesn't care whether you have palpitations, dizziness, or no symptoms. It's a product of the diseased atrium superimposed with the effect of atrial fibrillation. We believe silent atrial fibrillation is as important perhaps in terms of preventive therapy as previously recognized fibrillation."
The REVEAL AF results are similar to those reported in PREDATE AF and ASSERT 2. Another trial currently ongoing in Denmark, (the LOOP trial) is looking at silent AF in some 1500 patients. "We are considering pooling the data sets so that we have a very large patient population to examine," Reiffel said.
"Studies that are prophylactically anticoagulating patients with device-detected AF are also under way. Two or three years from now we should know a lot more about the role of treatment, but my prediction is that if a patient has AF and has the associated clinical conditions, it shouldn't matter whether or not the patient senses their AF. The issue is we should be able to prevent stroke by appropriately anticoagulating patients and we should be looking more proactively for silent AF in patients at risk."
The study was supported by Medtronic. Reiffel reports that he has consulted for and been an investigator for and/or spoken on behalf of Janssen, Boehringer Ingelheim, Portola, and InCardia during the past 12 months. Disclosures for the coauthors are listed in the abstract.
For more from theheart.org, follow us on Twitter and Facebook.
Heartwire from Medscape © 2017

Cite this: REVEAL-AF: Silent AF Common in Patients at Risk for AF, Stroke - Medscape - May 16, 2017.