SAN ANTONIO — A study on the safe and effective reduction of prescription medications for elderly patients will be among the highlights at the upcoming American Geriatrics Society (AGS) 2017 Annual Scientific Meeting.
The study — one of the top-three abstracts — focuses on benzodiazepines, which can be particularly harmful in an older population, said Laura Hanson, MD, from the palliative care program at the University of North Carolina at Chapel Hill, who is chair of the abstract selection committee for the meeting.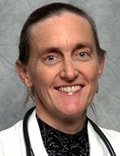 "We know that as people age and develop chronic disease, they may have multiple doctors prescribing several medications that have interactions or just don't fit well with aging physiology," she told Medscape Medical News.
"A drug that might have worked well at age 55 may have harmful effects at age 85," she explained.
A drug that might have worked well at age 55 may have harmful effects at age 85.
Another of the top-three abstracts looks at the safe transition of elderly patients between nursing homes, emergency departments, and home settings. Researchers used telephone follow-up and nursing support to make sure the problems addressed in the emergency department were subsequently managed appropriately, said Dr Hanson.
The third is a randomized, controlled trial that compares the effectiveness of the video-based, advance care planning PREPARE website with an advance care directive alone. The focus of PREPARE is people who have lower health literacy or limited access to advance care planning. It provides voiceovers for all text and uses large text to benefit users with hearing or vision impairment.
Prevention in the Elderly

There is a conundrum when it comes to prevention in older patients, who often have a host of health comorbidities and a relatively short lifespan, said Sei Lee, MD, from the University of California, San Francisco.
Dr Lee, who is a research leader in personalized preventive care for older adults, will deliver a featured plenary on the benefits of mammography, colon cancer screening, and other tests in this population, and whether a different focus would be better.
"Until very recently, it was thought that anybody between certain ages should get these tests," he told Medscape Medical News. But, in fact, these decisions should be individualized "so that only people who benefit from the tests get them."
Dr Lee will be presented with the 2017 Thomas and Catherine Yoshikawa Award for Outstanding Scientific Achievement in Clinical Investigation at the meeting.
Changes in 75 Years
To mark the seventy-fifth anniversary of the AGS, several speakers and events will reflect on how far the specialty has come and muse over where it is headed.
The trajectory of geriatrics expertise will be addressed by AGS President James Pacala, MD.

Advances in Alzheimer's disease are representative of the progress made over the past 75 years. "Symptoms now recognized as Alzheimer's were linked to senility 75 years ago, and were thought to be part of getting older," said Paul Mulhausen, MD, from Telligen in West Des Moines, Iowa, who is program chair for the conference.
Evidence supporting the use of biomarkers to bolster the diagnosis of early-stage Alzheimer's disease — a recommendation of the National Institute on Aging and the Alzheimer's Association — will be explored during one session.
Practice-changing innovations developed at four sites participating in the federally funded Geriatrics Workforce Enhancement Program, which focuses on the integration of geriatrics and primary care in clinical training environments, will be shared during another session.
This meeting is different from many other geriatrics meetings because it includes a wide array of professions, Dr Mulhausen told Medscape Medical News. Physicians, nurses, pharmacists, physician assistants, long-term and managed care providers, social workers, students, and healthcare administrators will be among the more than 2500 attendees.
Dr Mulhausen said he feels the same excitement about the field he did when he chose it: "I still think it has that vibe of cutting edge, despite our 75 years."
Dr Hanson, Dr Lee, and Dr Mulhausen have disclosed no relevant financial relationships.
Follow Medscape on Twitter @Medscape and Marcia Frellick @mfrellick
Medscape Medical News © 2017 WebMD, LLC

Send comments and news tips to news@medscape.net.
Cite this: Geriatric Deprescribing and Care Transitions Motivate Talks - Medscape - May 11, 2017.