Malpractice Cap Will Attract More Doctors, Supporters Say
In a move that fulfills a major GOP legislative promise, the Iowa Senate last month approved a bill that addresses liability issues that backers see as problematic and imposes a damages cap in all but the most severe cases, according to a April 17 news story in the Des Moines Register.[1]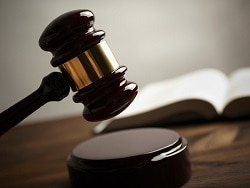 The bill—which passed by a 37-12 vote in the majority Republican Senate—contains a range of provisions supported by the Iowa Medical Society, the Iowa Hospital Association, and the Iowa Health Care Association. Among the provisions are those that:
Govern doctor/patient communications after an adverse medical incident;

Establish standards for expert witnesses;

Require a "certificate of merit" to screen for nonmeritorious claims; and

Limit noneconomic damages to $250,000, except in cases involving permanent impairment, disfigurement, or death.
The cap makes Iowa the 36th state to impose limits on medical malpractice awards.
Supporters of the legislation believe that that cap, along with the bill's other provisions, will attract more doctors to Iowa—which, these advocates say, now ranks 43rd nationally in physicians per capita, largely because of the higher cost of liability insurance premiums compared with neighboring states.
The bill's opponents refute this line of reasoning. For one, says the Iowa Association for Justice—a state chapter of the American Association for Justice, formerly the Association of Trial Lawyers of America—the number of med-mal lawsuits in Iowa has fallen over the past decade by 39%, a near-historic low. Also, says the Hawkeye State's trial attorneys, Iowans file fewer liability claims than residents of almost any other state.
At the same time, say the attorneys, 1 in 4 Iowa hospital admissions results in a medical error, according to a 2016 report by the Heartland Health Research Institute, a free-market–oriented think tank.[2]
At press time, Iowa governor Terry Branstad (R)—President Trump's nominee to be ambassador to China—was expected to sign the bill into law.
Medscape Business of Medicine © 2017 WebMD, LLC

Any views expressed above are the author's own and do not necessarily reflect the views of WebMD or Medscape.
Cite this: Wayne J. Guglielmo. More States Limit Damage Awards - Medscape - May 16, 2017.