Effective nurses need many qualities. They need to be knowledgeable, compassionate, and calm under pressure—and, as for any job, happy and confident in their working environment. Fortunately, nurses enjoy a high degree of mobility, permitting them to take advantage of new job opportunities in different regions of the country. So, where in the United States can nurses find the best working environments?
Thanks to research by Sunbelt Staffing, we know the answer. The list of top 10 cities for nurses in the United States takes into account wage and location data for three different roles: registered nurses, nurse anesthetists, and nurse practitioners. Specifically, the data include cost of living ratings, hospital quality scores, and the cost of living index, providing a total score that ranges from zero to 500.
The following cities are ranked in descending order from number 10 to the number 1 city for US nurses.
Number 10: Bloomsburg, Pennsylvania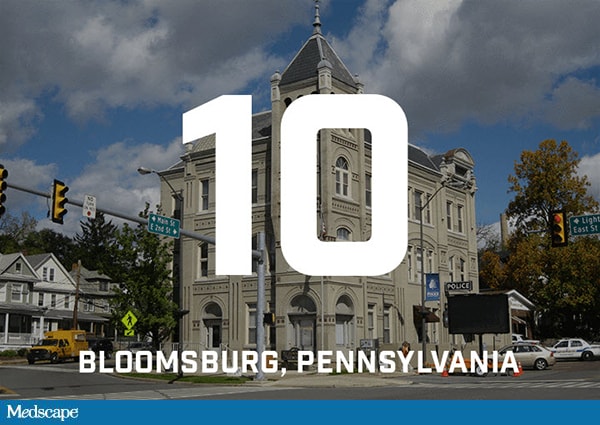 Although Bloomsburg is only home to 14,000 residents, it has the highest concentration of registered nurse jobs in the country, which earns it a spot in the top 10.