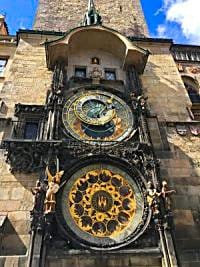 PRAGUE, CZECH REPUBLIC — For years, cardiologists were cautioned to wait for outcomes data to better understand the dramatic LDL lowering from the proprotein convertase subtilisin/kexin type 9 (PCSK9) inhibitors. With the first of these data delivered in March by the FOURIER study, experts at the European Atherosclerosis Society (EAS) 2017 Annual Congress wrestled with the implications for clinical practice.
The panel agreed that the data have clearly moved the field beyond the era of statins, detailing a 1.5% absolute risk reduction for the composite of MI, stroke, CV death, coronary revascularization, and unstable angina hospitalization at 22 months with evolocumab (Repatha, Amgen) compared with placebo in statin-treated patients.
But it was panelist Dr Stephen Nicholls (University of Adelaide, Australia) who took aim at the elephant in the packed auditorium. At an annual cost of about $14,100 for evolocumab and $14,600 for alirocumab (Praluent, Sanofi/Regeneron), the important question facing cardiologists is who will be eligible for these drugs "in a world where we can't just write a scrip for every FOURIER-type patient; we won't be allowed to."
He suggested initially this will include patients with familial hypercholesterolemia and only those with established atherosclerotic CVD whose LDL-C remains unacceptably high despite therapy. Future FOURIER subanalyses may define other eligible high-risk groups.
Nicholls told heartwire from Medscape, "I don't think the payers are necessarily going to buy just blanket cost-effectiveness analyses from FOURIER because they don't want to go there. So we need to define these groups of patients and then understand what the cost-effectiveness is in those specific groups, and I think that's where we'll get the expansion of these drugs."
As for what constitutes an unacceptably high LDL-C, Nicholls said at the very least >130 mg/dL (3.4 mmol/L) but that an argument could be made for >100 mg/dL (2.6 mmol/L) based on the results of SPIRE 2. The trial was small and stopped early but showed a difference in major cardiovascular events with the now-discontinued PCSK9 inhibitor bococizumab in high-risk patients using an LDL entry criterion of >100 mg/dL.
Panelist and past EAS president Dr M John Chapman (Pitié-Salpétrière University Hospital, Paris, France) said imaging may also play a role in defining very high-risk patients, noting that "the debate is on, particularly in specialized centers," as to how noninvasive and invasive imaging can be used to examine disease progression and the relationship of progression to hard events.
"Despite the fact that [intravascular ultrasound] IVUS is invasive, the studies that Steve Nicholls and Steve Nissen [Cleveland Clinic, OH] have been performing are exceedingly important in showing us that the disease process is intimately related to the expression of cardiovascular events," he said. "So there really is a challenge to the academic societies to bring new dimensions, particularly imaging dimensions, to the identification of these patients and to try to bring a more efficacious degree of benefit to them."
Can We Push LDL-C Too Low?
Throughout the late-breaking session, panelists questioned whether LDL-cholesterol targets will need to be lowered in the wake of FOURIER, which showed a 59% relative reduction in LDL-C with evolocumab, from a mean of 92 mg/dL to 30 mg/dL.
An audience member questioned, however, whether there are long-term safety concerns associated with living with such low cholesterol.
Dr Terje Pedersen (Oslo University Hospital, Norway), who presented the FOURIER results during the session and cochaired the study's executive committee, agreed that the duration of the multinational trial was shorter than that seen in statin trials. But that said, "We observed some extremely low levels of LDL cholesterol over 3 years," with a quarter of patients in the evolocumab group achieving an LDL cholesterol below 20 mg/dL without any signs of adverse effects.
"So over a period of 3 years, I think that's sufficient to say that this is safe; but we can say that there's no such thing anymore as too low cholesterol," he added.
Nicholls said open-label extensions of some patients in FOURIER and GLAGOV will also help provide additional safety evidence for longer PCSK9-inhibitor administration.
Session cochair Dr Chris Packard (University of Glasgow, Scotland) told heartwire that while FOURIER provides evidence that lower LDL cholesterol is better, it also signals a shift toward more combination therapy, including agents like ezetimibe (Zetia, Merck/Schering-Plough).
"Ezetimibe lowers LDL by about 20% on average, but that means half of the people get a better than 20% reduction, so if you've got somebody with an LDL of 100 that you're not happy with and you add in ezetimibe, sometimes it will go down below 70. So why would you not do that as a very cheap thing?" Packard remarked.
He continued, "I think the payers will probably say if we're going to use more PCKS9 inhibitors we have to test that this individual is not going to respond sufficiently to ezetimibe, which of course in a very short period of time will be generic and therefore relatively inexpensive in most countries."
Commenting to heartwire , Dr Petri Kovanen (Wihuri Research Institute, Helsinki, Finland) agreed the FOURIER data should increase the use of combination therapy with ezetimibe but as a physician educator also noted the excitement being generated by the PCSK9 inhibitors.
"Of course the cost is the concern, but the enthusiasm is there; after 30 years people are getting bored with the statin studies, so they want something new," he said.
Still an Early Snapshot
During the wide-ranging discussion, the panel fielded a question from a female audience member on differences in treatment response between the sexes, to which Pedersen replied there was none.
But Chapman jumped on the query and the fact that only about 25% of FOURIER patients were women. He explained that the threshold for symptomatic disease is attained later in women, largely because estrogen drives the expression of the LDL receptor and maintains lower levels in premenopausal women.
"One point we've fail to address in trials, and this will have to come, is that the studies using pathology . . . looking at progression of coronary disease in females very clearly indicate that there is an acceleration of the atherogenic process in postmenopausal females with rapid formation of lipid-rich vulnerable plaques. This is an area we haven't sufficiently focused on," Chapman said.
Finally, another audience member remarked on the striking 42% of evolocumab-treated patients who maintained LDL-C below 25 mg/dL but asked why others failed to respond and whether an intracellular approach may improve response rates.
Session cochair Dr Alberico Catapano (University of Milano, Italy) responded that experimental data suggest intracellular PCSK9 may play a role in several pathways such as insulin pathways and in the release of triglyceride-rich apolipoprotein by the intestine. It might also be that intracellular PCSK9 plays a role that is not inhibited by monoclonal antibodies because they're targeting extracellular PCSK9.
"So there may be differences there, we have to see, but we have only 500 patients with the new approach; also for these drugs that target genes it is important to have the long-term safety well studied," he added.
Nicholls reports consulting for AstraZeneca, Amgen, Eli Lilly, Sanofi/Regeneron, Merck, and Kowa and receiving research grants from AstraZeneca, Amgen, Eli Lilly, Sanofi/Regeneron, Novartis, and Cerenis. Chapman reports receiving research grants and consulting/speaker fees from Amgen, Kowa, MSD, Pfizer, Sanofi-Regeneron, Servier, and Unilever. Pedersen reports serving as executive committee cochair for FOURIER and receiving speaker's honoraria from and serving as a consultant to MSD, Amgen, Sanofi, and Boehringer Ingelheim. Packard reports consulting for MSD, Sanofi, Regeneron, and Pfizer and receiving speaker honoraria from MSD and Amgen and research grants from MSD and Roche. Kovanen reports consulting for Amgen, MSD Finland, and Raisio and receiving speaker honoraria from Amgen, AstraZeneca, Sanofi, and Raisio and fellowships/travel grants from Amgen and Sanofi. Catapano reports consulting for Pfizer, Merck, Sanofi, Aegerion, Amgen, and Genzyme and receiving speaker honoraria from Sigma Tau, Pfizer, AstraZeneca, Merck, Sanofi, Kowa, Mediolanum Farmaceutici, Menarini, Aegerion, Eli Lilly, Amgen, Bayer, Recordati, and Genzyme and research grants from Pfizer, Sanofi, Regeneron, Merck, Mediolanum Farmaceutici, and Menarini.
Follow Patrice Wendling on Twitter: @pwendl. For more from theheart.org, follow us on Twitter and Facebook.
Heartwire from Medscape © 2017

Cite this: Wendling Patrice. Europeans Mull PCSK9i Post-FOURIER Fallout on Clinical Practice - Medscape - May 04, 2017.