LAS VEGAS — The use of clinical informatics, in the form of electronic health records and big data, to strengthen research findings will be highlighted here at the Society of Hospital Medicine (HM) 2017 Annual Meeting.
Results from three innovative studies, in particular, will reflect the broad impact this incorporation is having on the practice of hospital medicine, said Margaret Fang, MD, research director of the division of hospital medicine at the University of California, San Francisco, who is chair of the research, innovation, and vignettes section of the conference.

In one study, reducing interruptions to patients' sleep was achieved through staff education and prompts, a decrease in the number of vitals checks, and an analysis of medication delivery.
Another study takes a rare look at hospital-associated venous thromboembolism and the protocols that can reduce it in a large population — 1.16 million patients from 35 hospitals.
The third study examines a system linking physician scheduling software with electronic medical records and a cellphone database that alerted physicians to things such as patient readmission to the hospital.
These are just three of the more than 1700 abstract submissions this year, Dr Fang told Medscape Medical News.
Clinical Updates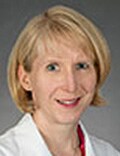 "We know from last year that hospitalists want more exposure to clinical topics," said Kathleen Finn, MD, assistant professor of medicine at Massachusetts General Hospital and Harvard Medical School in Boston, who is incoming course director for the conference.
To address that demand, there will be more clinical updates this year.
And there will be more 40-minute rapid-fire sessions, during which experts will answer treatment-related questions that hospitalists often wrestle with, she explained. Topics addressed will include the new antibiotics that should be considered for urinary tract infections and the safe use of penicillin in allergic patients.
Sessions on opioid prescribing and addiction are back, as the epidemic continues to frustrate and challenge doctors. Physicians will hear the latest information on when and how to prescribe opiates, how to manage pain without opiates, and how to talk to patients about these drugs.
Some hot-topic sessions will be repeated so attendees won't have to miss out because of a conflict, Dr Finn added.
Diagnostic Reasoning Track Added

A new track on diagnostic reasoning is designed to address the concerns of many hospitalists: "How do I make the decisions I make? Am I making the best decisions? Are there other ways I should be trying to think?" said Lenny Feldman, MD, a hospitalist and associate professor of medicine at Johns Hopkins Medicine in Baltimore, who is course director for the conference.
Diagnostic reasoning is often hidden, so conference planners are trying to bring it out in the open for discussion. "If we can create transparency, it can help us improve care. It's the basis of all that we do," he told Medscape Medical News.
There will also be a track on high-value care. "Everyone is talking about it," he pointed out. "We've never done a track on this before, but I hope it's the first of many."
As part of that track, Dr Feldman will lead a pediatrics session entitled Things We Do for No Reason. In addition, the regular session on nonevidence-based treatments for adults will return this year.
"This is the low-hanging fruit of high-value care. These are things we do that there's just no evidence for — that don't help people and could harm people. Why are we still doing them? We were taught these things and if you don't think about it every day, you reflexively do the things you were taught," he said.
New this year will be sessions on changes in health policy, such as the switch to the Medicare Access and CHIP Reauthorization Act (MACRA) and efforts to change or replace the Affordable Care Act.
Health policy will also be addressed in the keynote address — Mergers, MACRA, and Mission-Creep: Can Hospitalists Thrive in the New World of Healthcare? — which will be delivered by Robert Wachter, MD, professor and chair of the Department of Internal Medicine at the University of California, San Francisco.
The blueprint for this year's meeting was built on the core competencies of hospital medicine, Dr Feldman said. "At the end of all our discussions, we are covering all of those topics in one way or another, and many, many more."
Dr Fang, Dr Finn, and Dr Feldman have disclosed no relevant financial relationships.
Medscape Medical News © 2017 WebMD, LLC

Send comments and news tips to news@medscape.net.
Cite this: Sleep Studies and VTEs Headline Hospitalists Meeting - Medscape - Apr 24, 2017.