What Factors Predict Pregnancy Risk?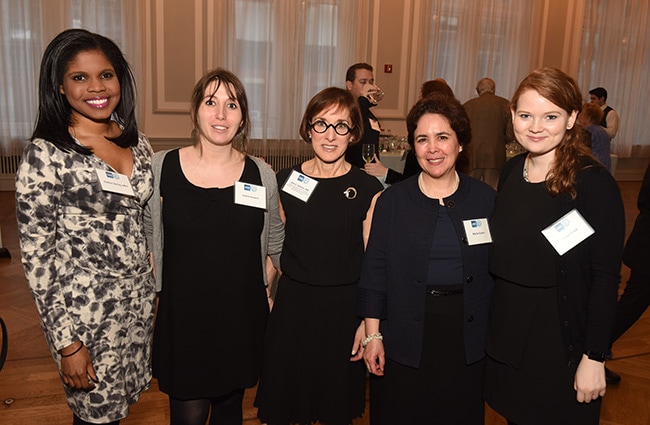 Medscape: What factors were associated with poor pregnancy outcomes?
Dr Salmon: Several clinical risk factors that influenced outcome in these patients. First is race/ethnicity: Patients who were non-Hispanic white had a much lower likelihood of a poor outcome than those who were Hispanic or black. Second, patients receiving antihypertensive medications had a sevenfold higher likelihood of pregnancy complications, even when blood pressure was controlled.
Third, the most potent risk factor was the presence of a lupus anticoagulant. Other antiphospholipid antibodies, anticardiolipin antibodies, and anti–beta-2 glycoprotein I did not convey independent risk. Finally, a physician global assessment of more than one increased risk factor was associated with poor pregnancy outcome.
In patients who had none of these risk factors at baseline, the likelihood that they would have a complication was nearly equivalent to that of healthy pregnant women: It was about 6% or 7%. But patients with a lupus anticoagulant, or those who did not have a lupus anticoagulant but were nonwhite and were receiving an antihypertensive medication, had an almost 60% chance of an adverse outcome, including preeclampsia, severe preterm birth, and small for gestational age babies. They also had an approximately 20% chance of fetal or neonatal death. So these risk factors and this risk stratification approach is very powerful.
Medscape: What can practicing clinicians take away from these findings?
Dr Salmon: I think we can start with the knowledge that patients without the risk factors we identified can be reassured. We can limit their fear and the concern of their physicians. They probably do not need obstetric sonograms every month. The vigilance and the anxiety around pregnancy and the cost of those pregnancies can be much lower if one is confident that a patient does not have a lupus anticoagulant and that she does not require antihypertensive medications. The monitoring approach we've taken in the past may be excessive for a substantial subset of patients with lupus.
Overall, 20% of the patients with lupus in our study had an adverse outcome that was defined as fetal death, neonatal death because of preterm delivery, preterm delivery less than 34 weeks, or small for gestational age (less than the fifth percentile). The other 80% did very well and may have had to undergo more extensive monitoring, expend greater costs, and have more worries than necessary. Our risk stratification can help us identify who is in the 80% and who is in the 20%.
At this point, we do not know how to prevent serious pregnancy complications in women at high risk. Given the data that aspirin may prevent preeclampsia in non-autoimmune patients, it is reasonable to treat with aspirin. Indeed, some experts on pregnancy in lupus advocate for low-dose aspirin in every pregnant patient with lupus. For those with a history of thrombotic or obstetric antiphospholipid syndrome, heparin is the standard of care.
© 2017 WebMD, LLC

Cite this: A Rosy Outlook for Pregnancy and Lupus - Medscape - Apr 20, 2017.