An African American cervical cancer patient from the 1950s, whose tumor cells changed the course of biomedical research and who is the subject of the long-running bestseller The Immortal Life of Henrietta Lacks, will be further remembered in a new movie starring Oprah Winfrey that debuts April 22 on HBO.
At age 31, Lacks, the mother of five children, was treated with radium tube inserts at Johns Hopkins Hospital in Baltimore for an aggressive and fatal cervical cancer. Months later, in 1951, the biopsy specimens from her tumor cells were used without her knowledge or consent, a practice that was not unusual at that time. The cells were cultured by Hopkins cancer researcher George Gey, MD, and became the source of the HeLa cell line, which is still used for research today.
Dr Gey had been working unsuccessfully for more than 30 years to grow an "immortal" cell line, in which cells reproduce themselves indefinitely in favorable laboratory conditions, instead of dying out like other cells.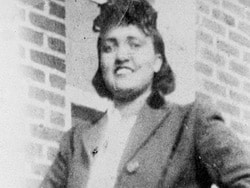 The HeLa cell line, which was first ever to achieve immortality, has been used extensively in biomedical research for numerous diseases and has been hugely profitable.
According to news reports, during the past 6 decades, researchers have grown an estimated 20 tons of her cells, and 11,000 patents involving HeLa cells have been established.
However, neither Lacks nor, later on, her family was told that HeLa cells drove scientific advances, including the polio vaccine, cancer therapies, and in vitro fertilization, according to Johns Hopkins' website.
In 2013, the National Institutes of Health reached a "unique" agreement with the descendants of Lack regarding the ownership of the genome of the HeLa cells, the most widely used cell line in the world, as reported by Medscape Medical News.
The new movie tells the story of both Henrietta Lacks and her daughter, Deborah, who was 2 years old when her mother died and is portrayed by Winfrey. It also includes the character Rebecca Skloot, the American science journalist who wrote the 2010 bestselling book about Lacks and her family and their quest for economic justice and scientific truth, among other things.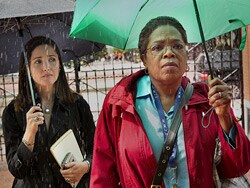 In press materials released this week for the movie, Winfrey, who is also an executive producer of the film, praised Skloot, who needed 10 years to unravel and write the story of Henrietta Lacks.
"Had she not had the conviction to stay with the story, we still wouldn't know about Henrietta; the world would not know about her story. Rebecca was able to put it within a context that the world could receive and understand, and now, we've taken it to the next level," said Winfrey.
The new movie was filmed in and around Atlanta as well as in Baltimore, including at Johns Hopkins Hospital.
Follow Medscape senior journalist Nick Mulcahy on Twitter: @MulcahyNick
For more from Medscape Oncology, follow us on Twitter: @MedscapeOnc
Medscape Medical News © 2017

Cite this: The Further Immortalization of Henrietta Lacks - Medscape - Apr 18, 2017.